Discover our work and projects.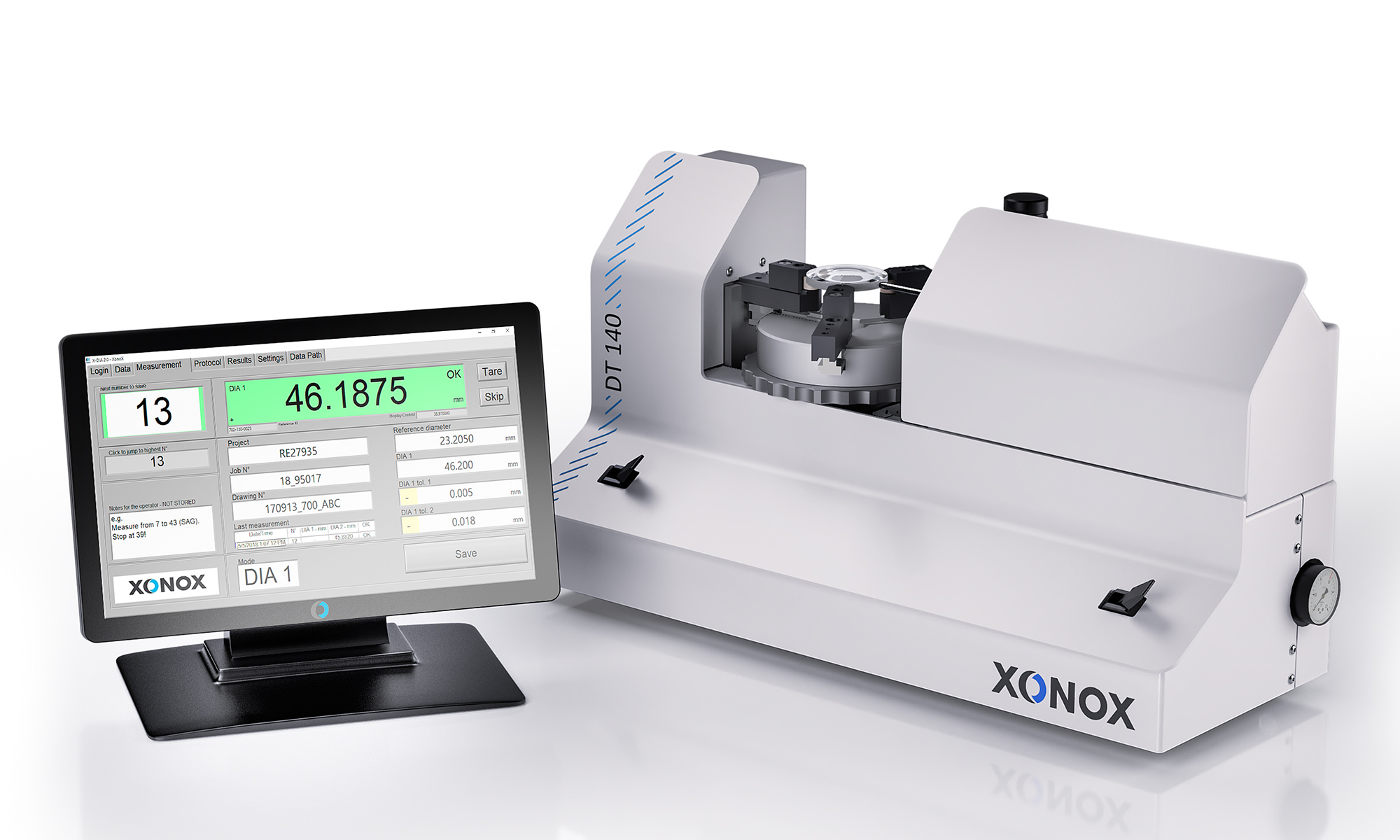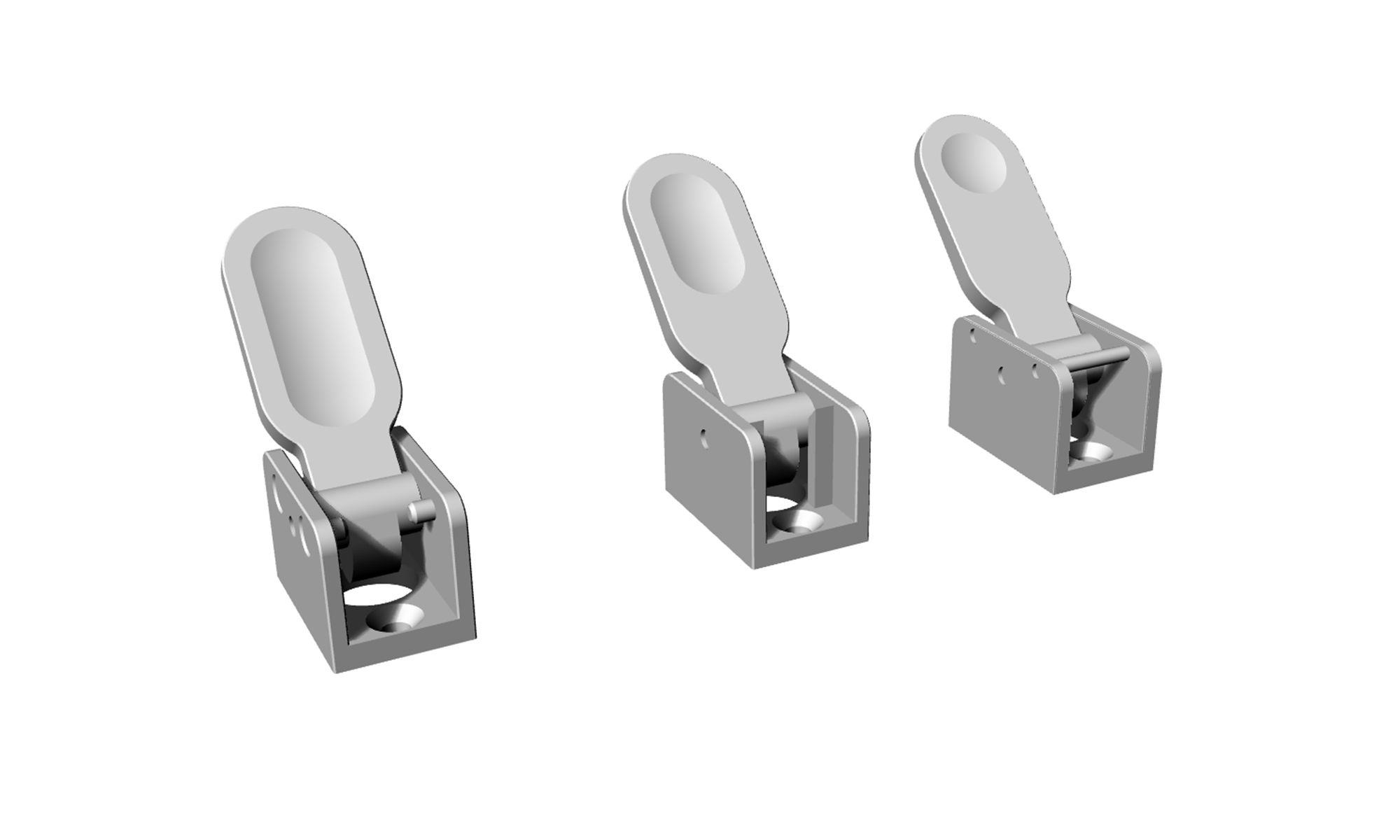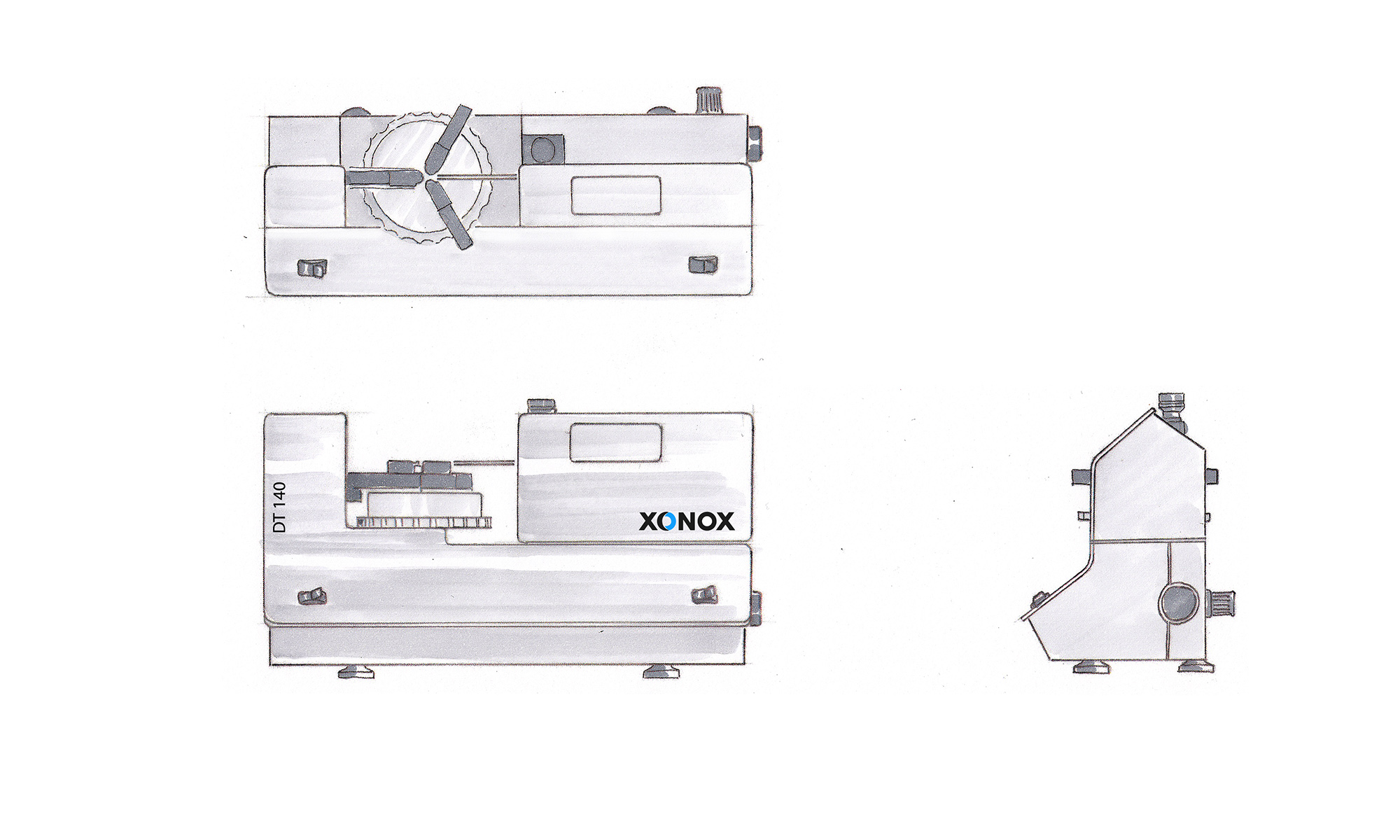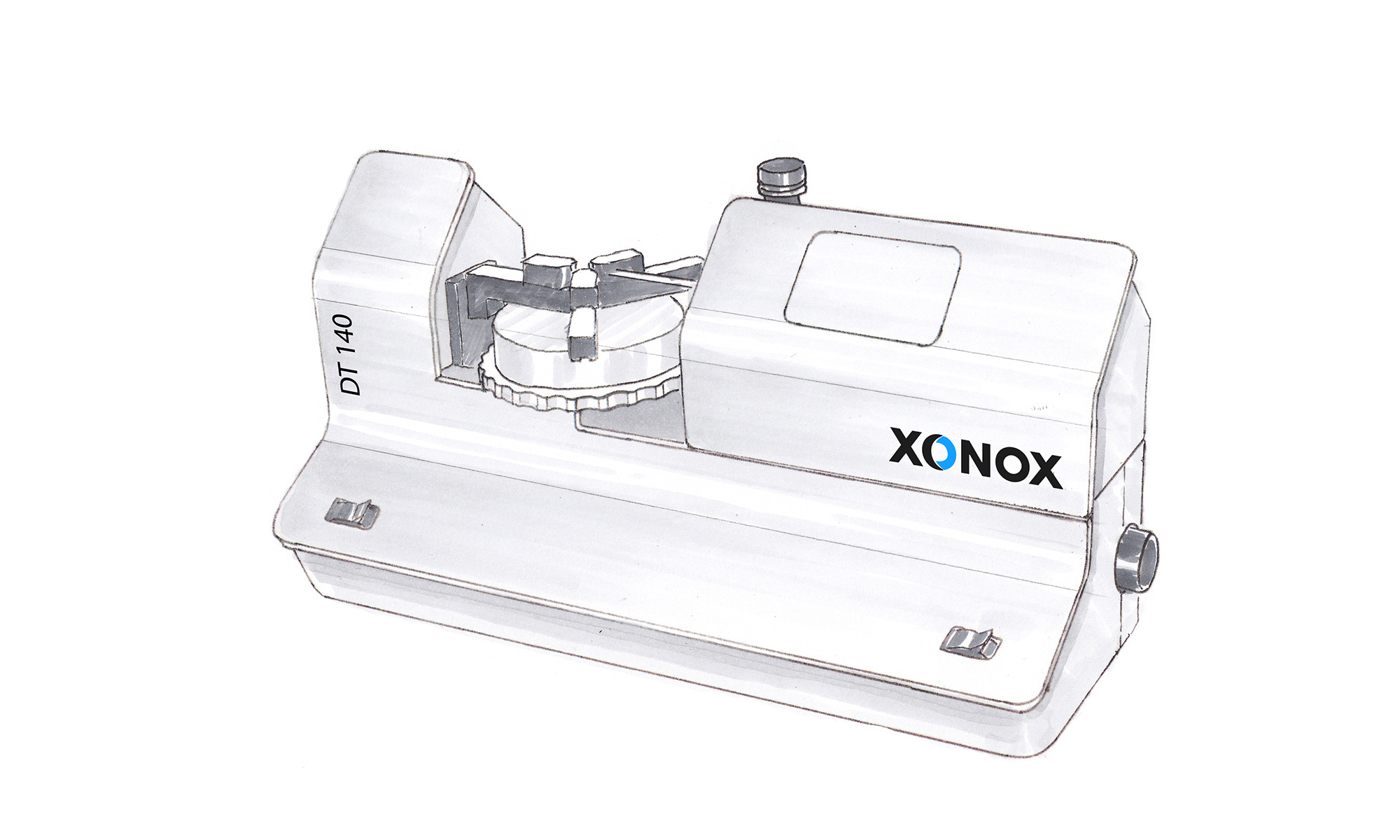 DT-140 
Diameter Measurement System
Xonox Technology GmbH
2018
Jede Technologie braucht ihre Schnittstelle zum Menschen. Ihre Hauptaufgaben sind es den Schutz des Benutzers als auch der Technik zu bieten, fehlerhafte Handhabungen zu vermeiden, intuitive Bediehnbarkeit zu gewährleisten und Komplexität in Übersichtlichkeit zu wandeln. Gestaltung des Gehäuses inklusive der Bedienelemete. Ausführung in Aluminium, gelasert, gebogen, pulverbeschichtet.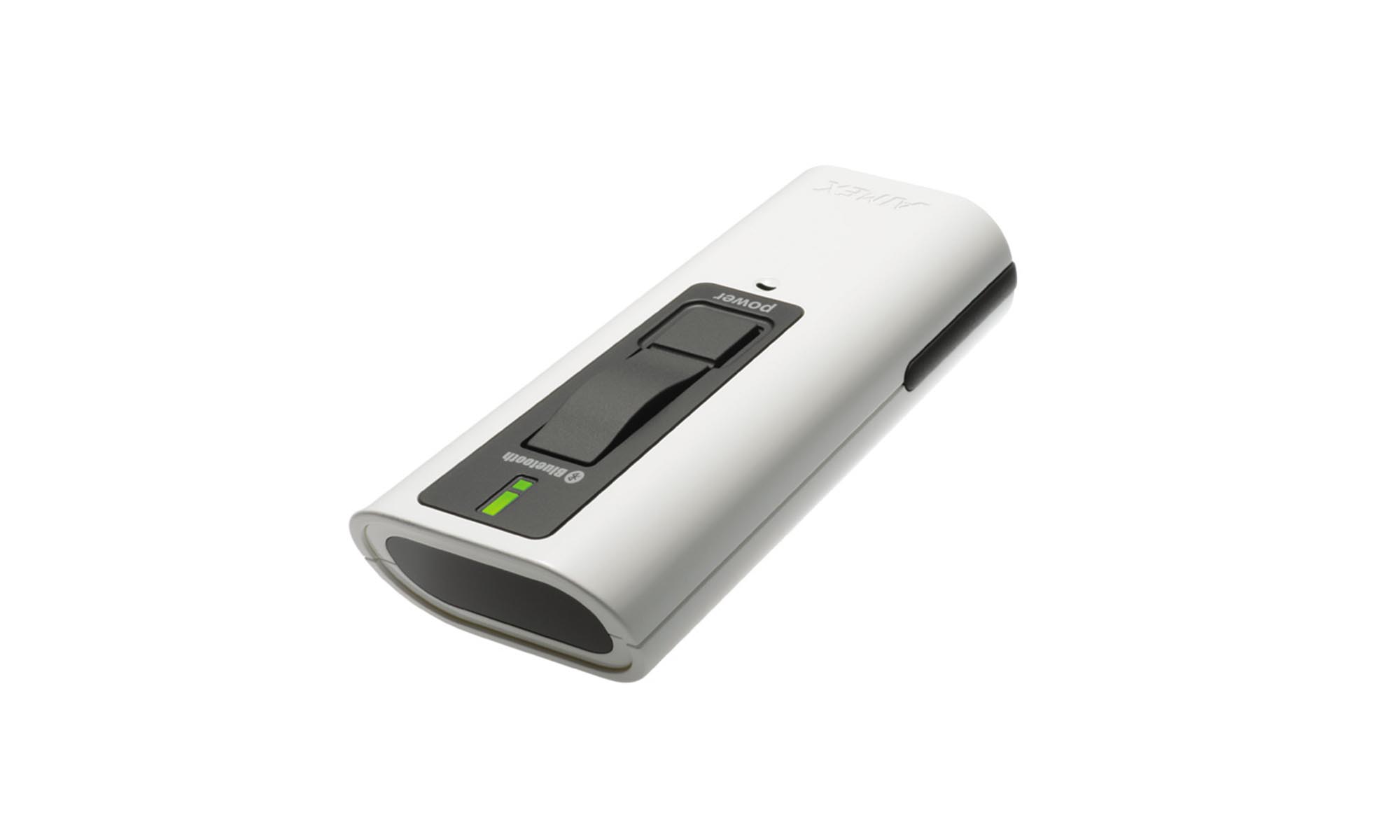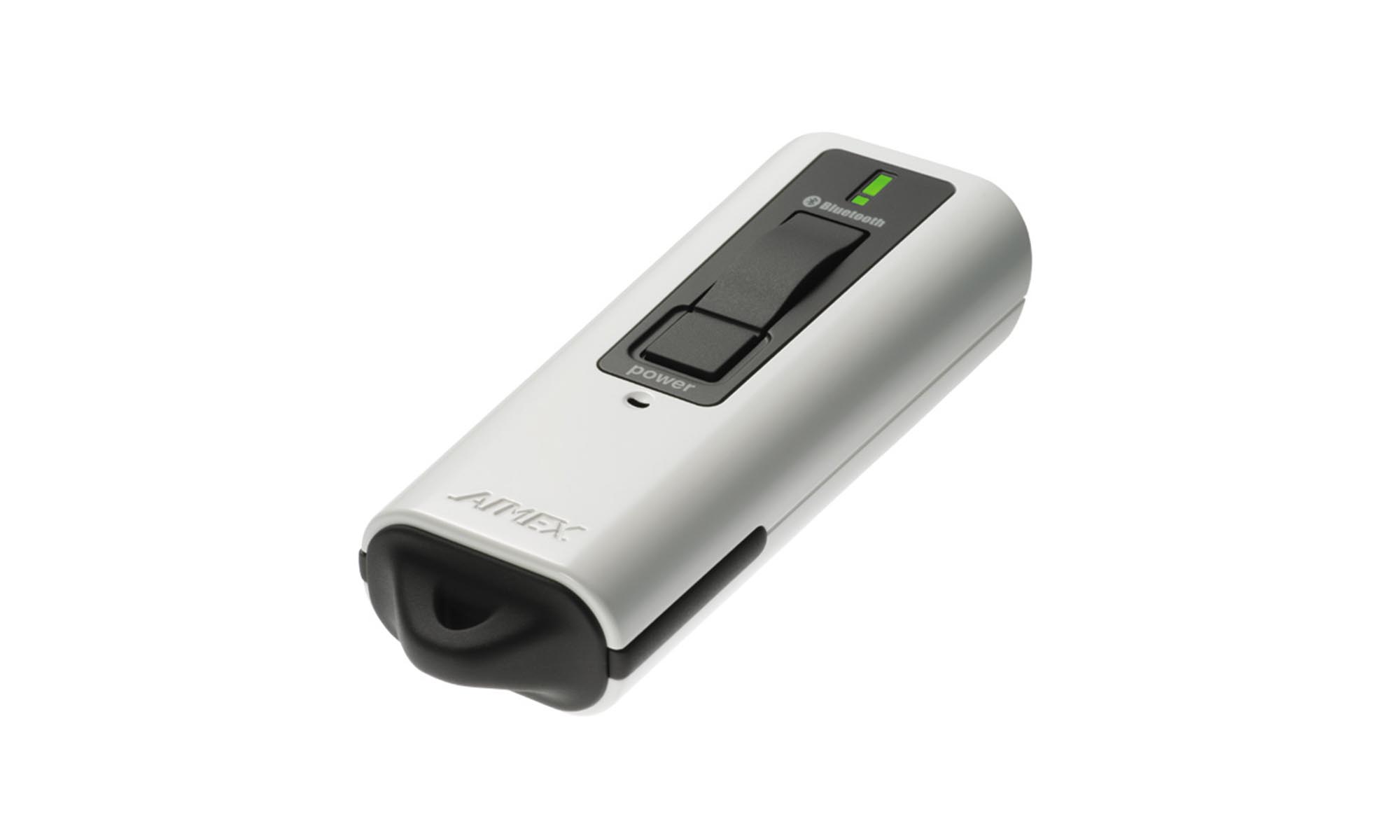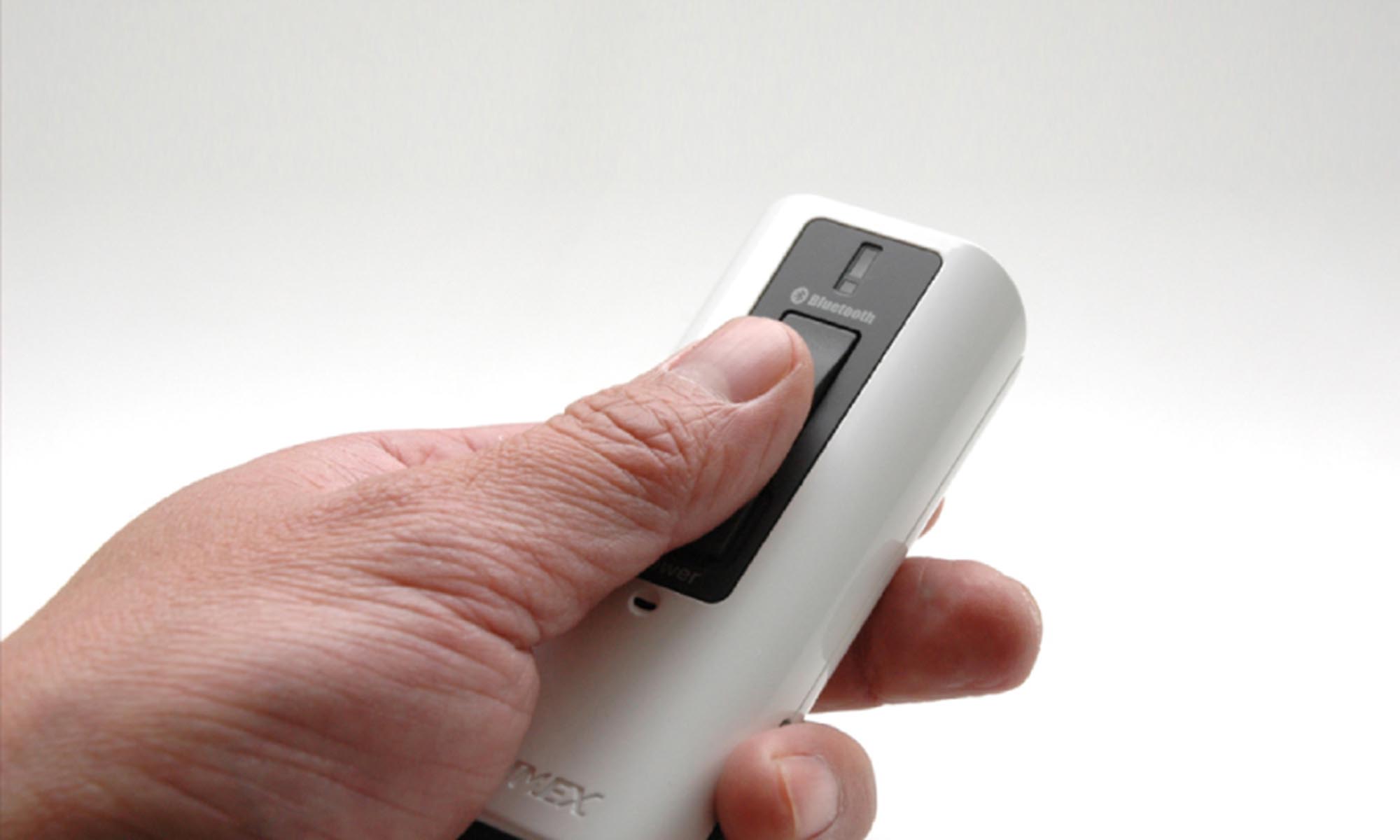 Barcode scanner
Ishibashi Design
Laboratory
2008
Barcodes and barcode readers play an essential role when it comes to processing and controlling complex data systems. This simple fact led to the development of a small and most importantly handy barcode scanner. The scanner transmits the information directly to another handheld device, such as a smart phone and therefore doesn't need a display. This work has been developed during a 6-month work experience in Tokyo and was awarded the Good Design Award Japan 2009.
>>Concept, Design, Prototyping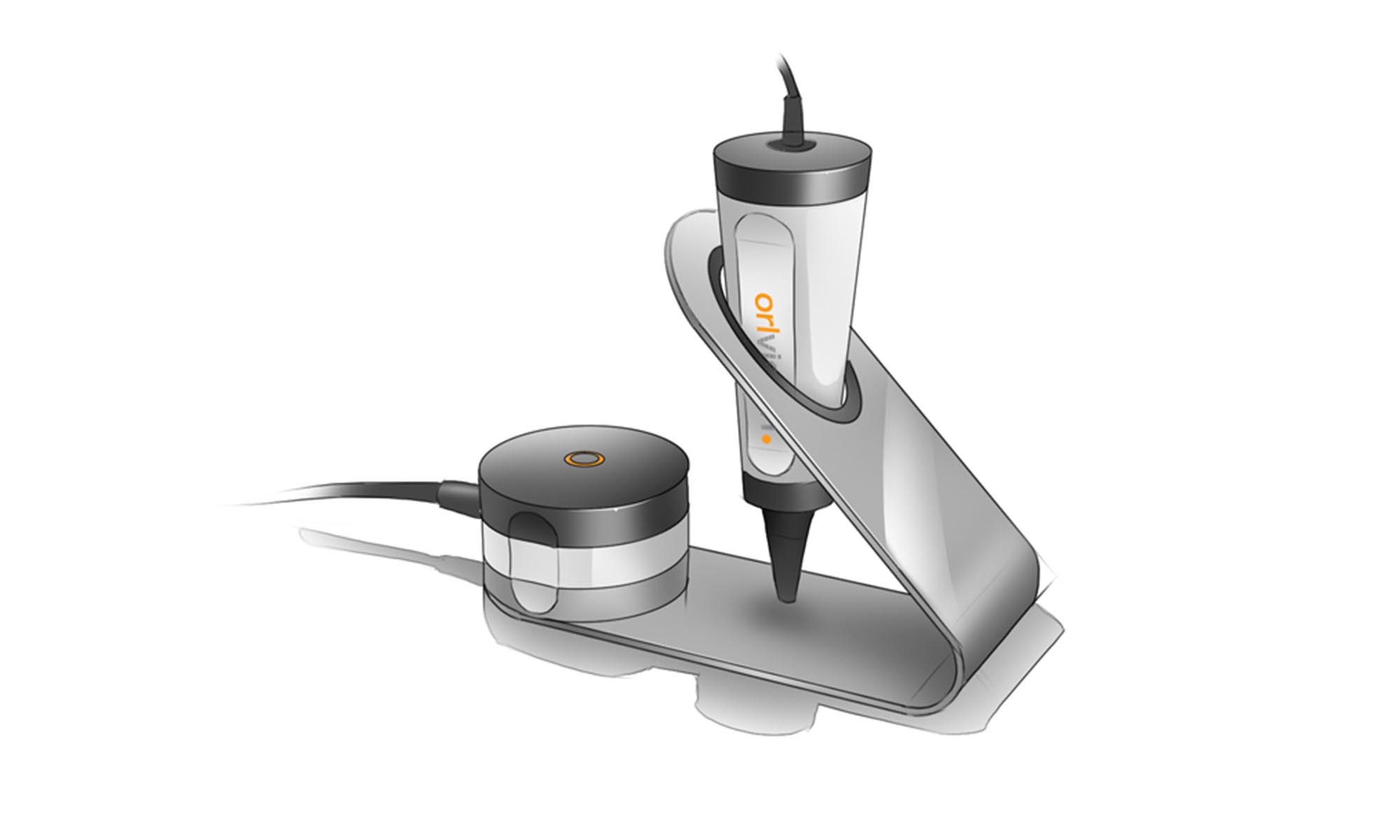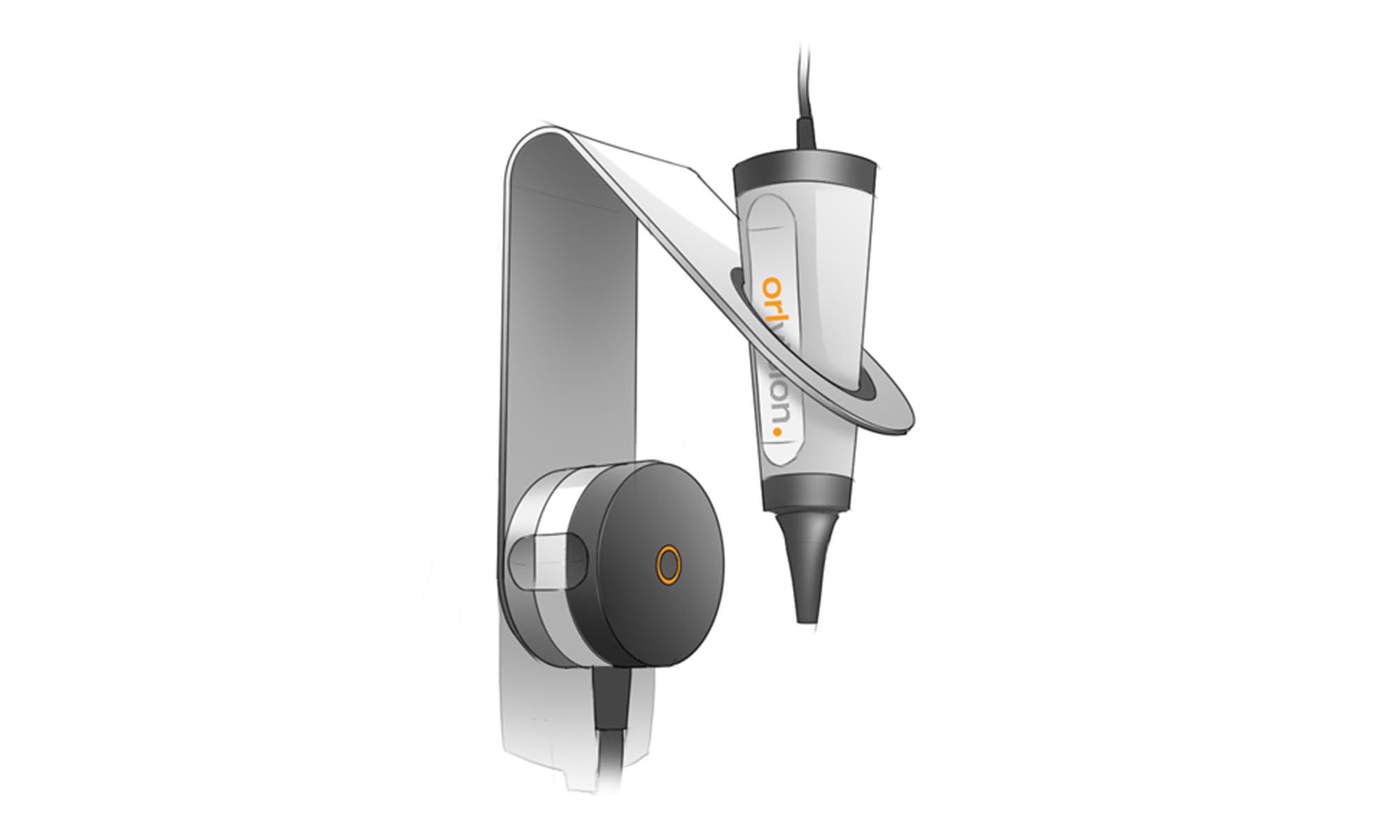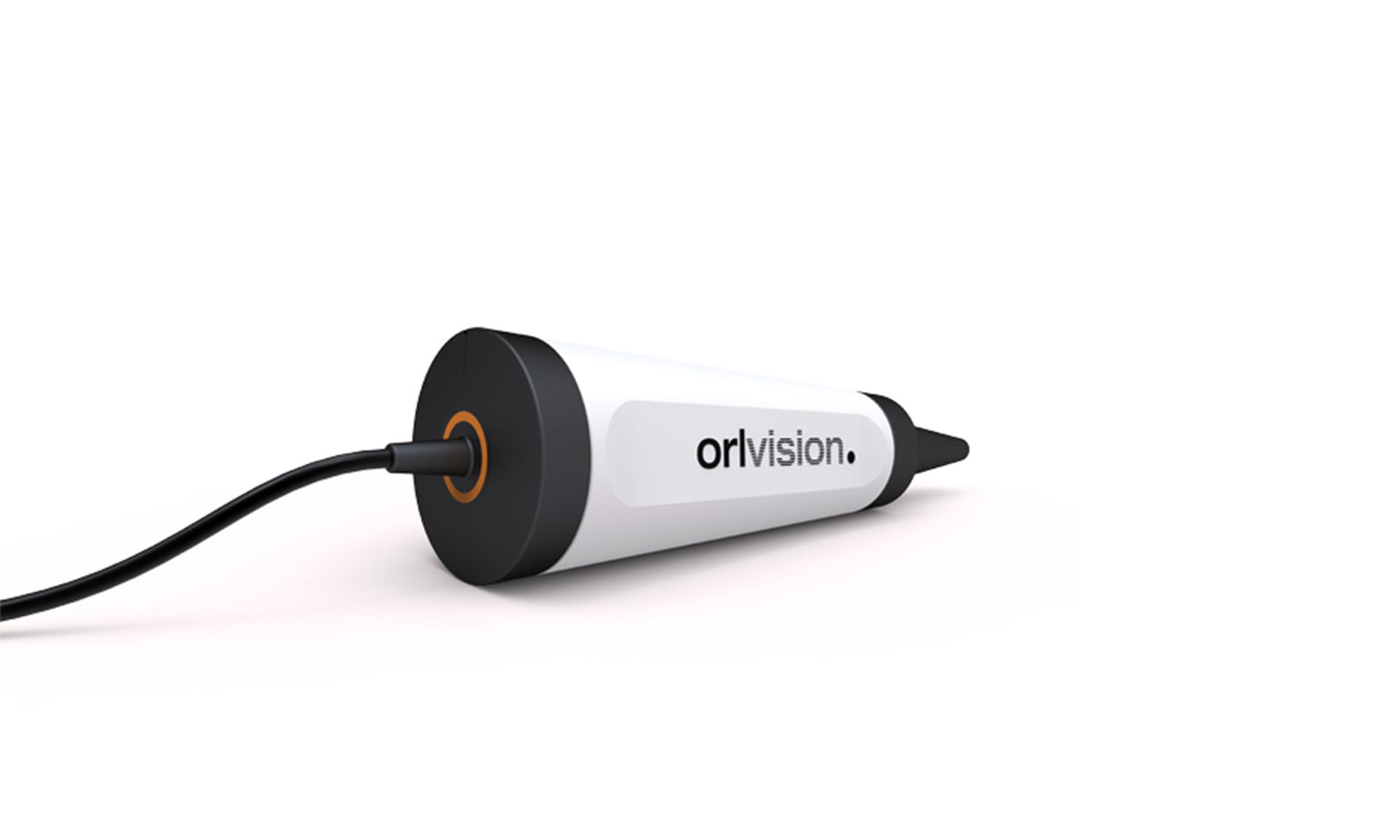 Otoscope stand
formart industrial design
2010
The Otoscope by Orlvision is a camera used by otologists for special medical examinations of the patient's ears. The Otoscope stand provides excellent support and therefore easy handling. The Otoscope stand has been designed to be able to use on horizontal as well as vertical surfaces.
Design and Visualization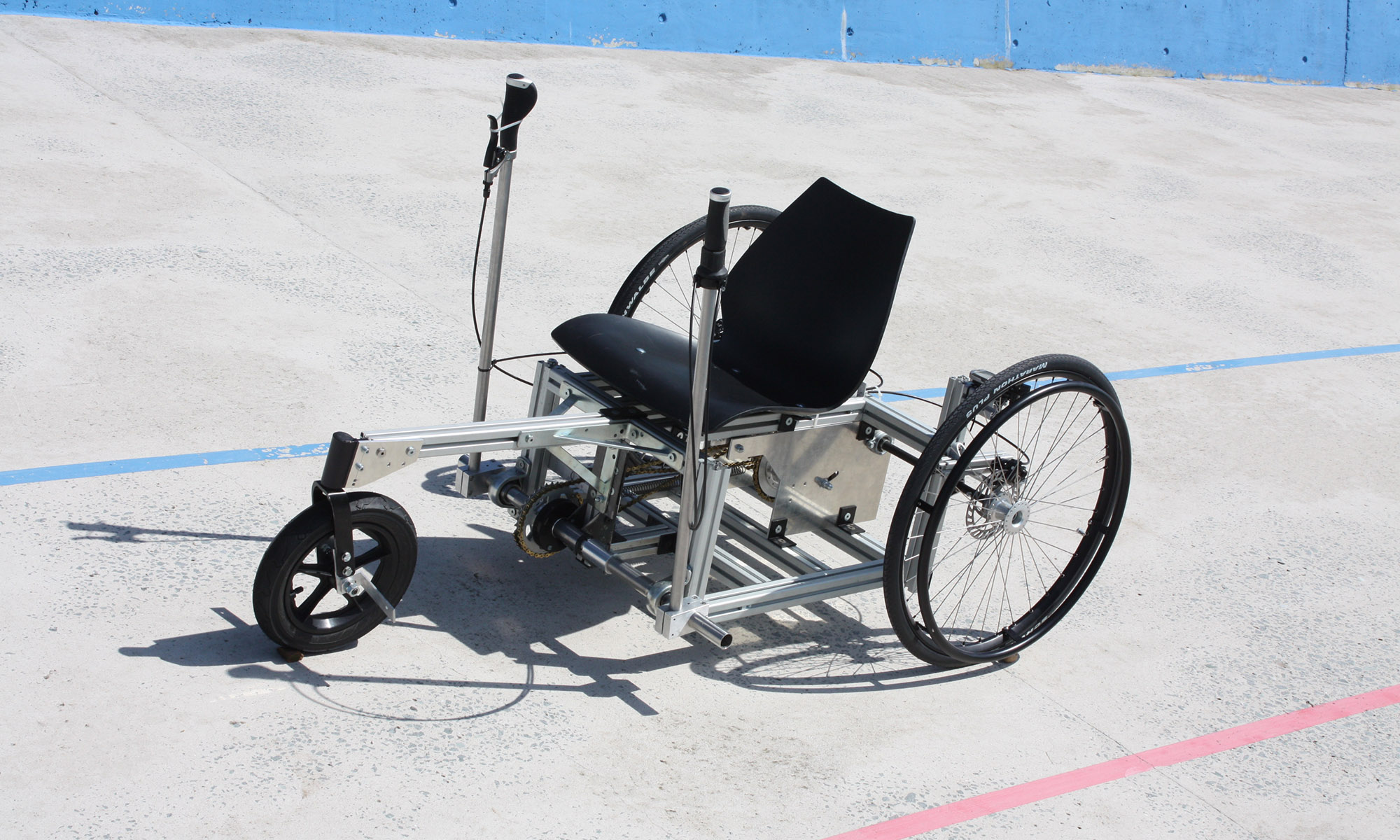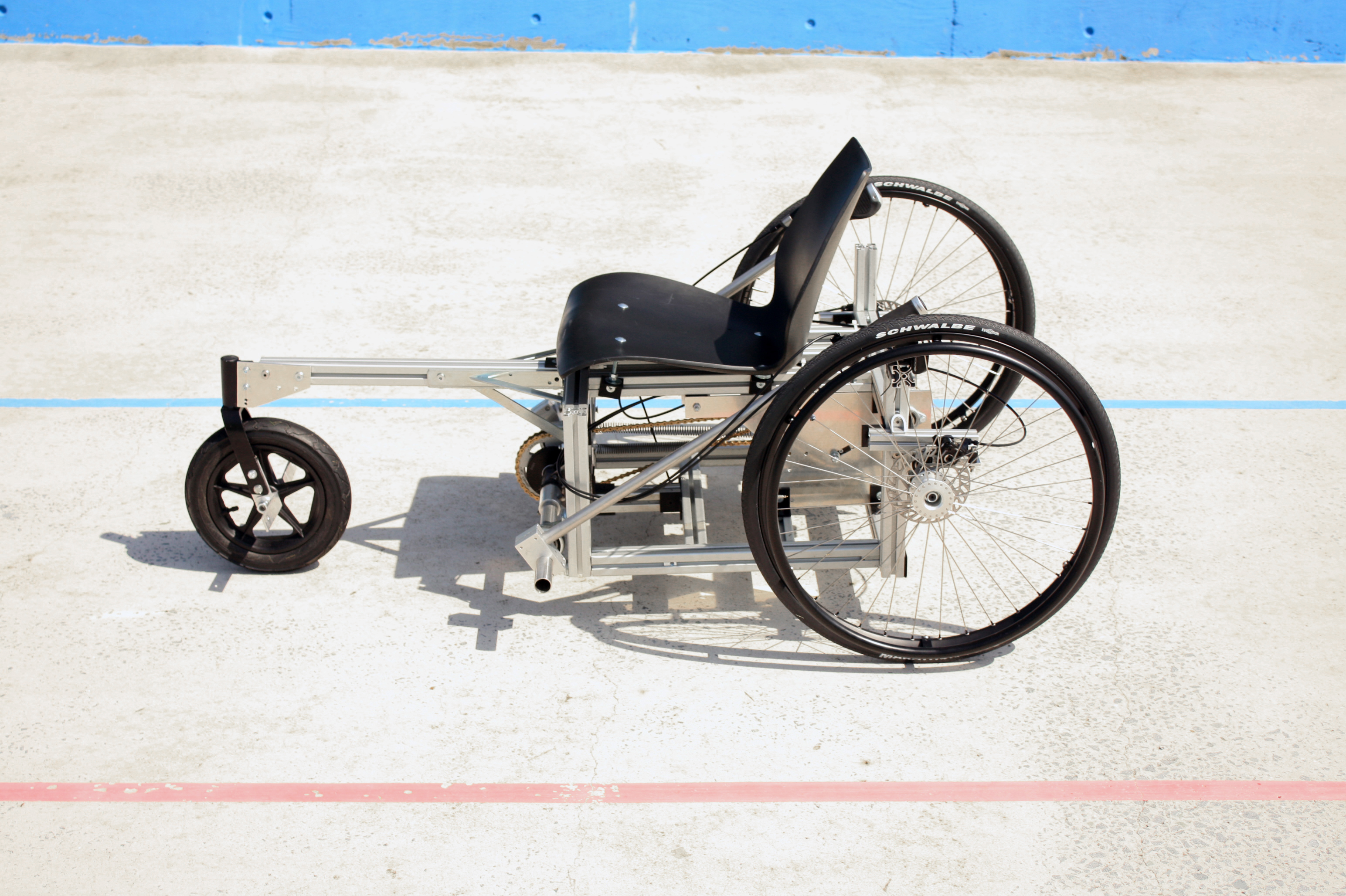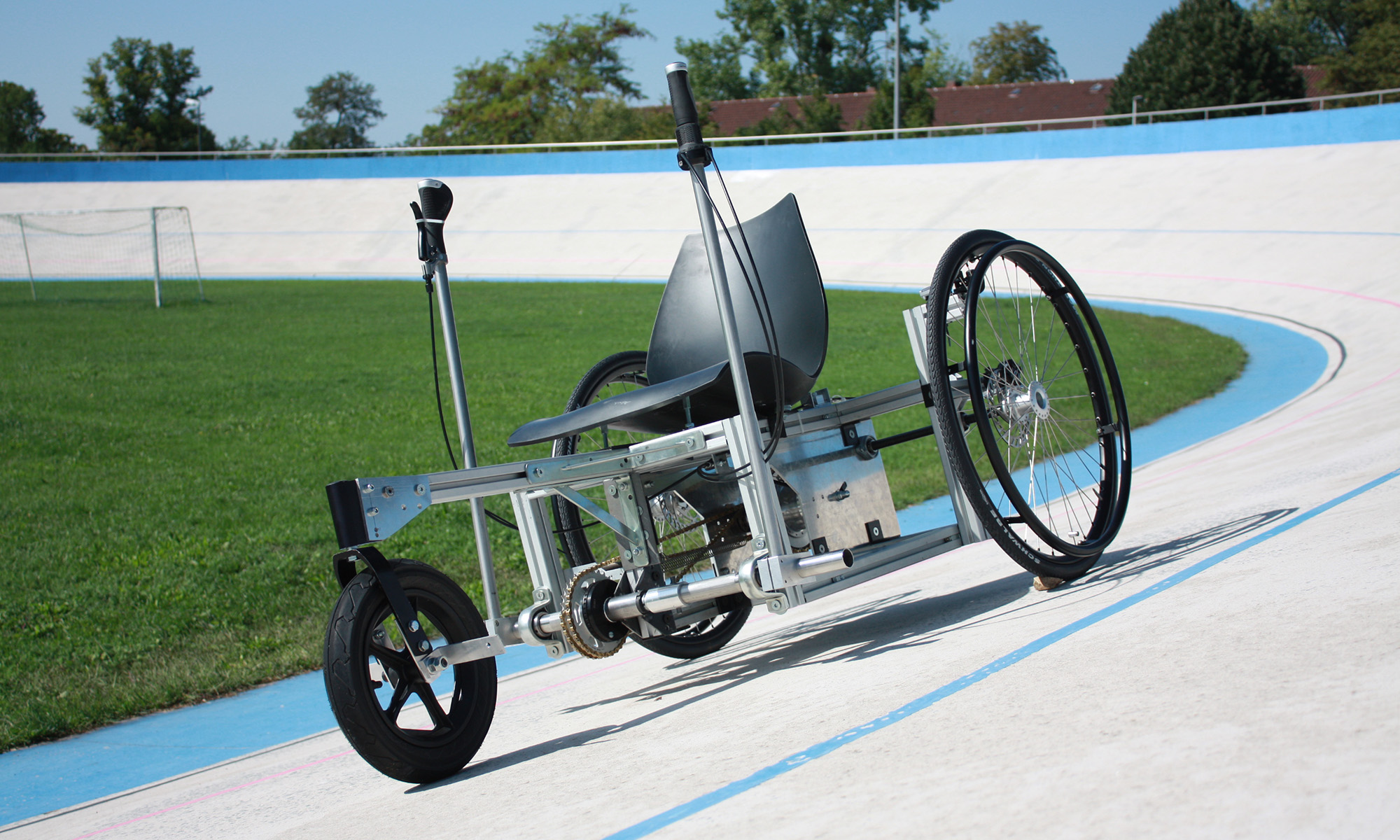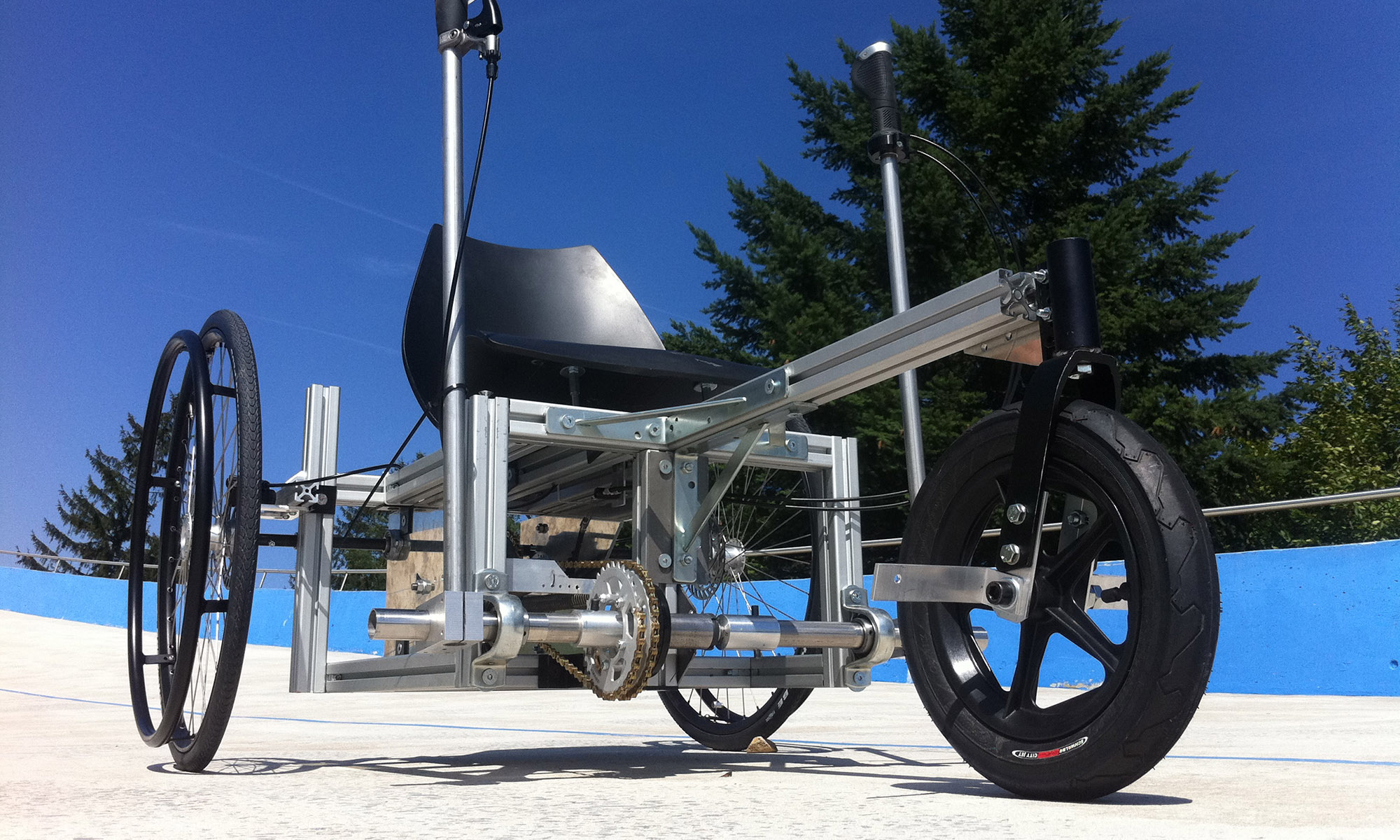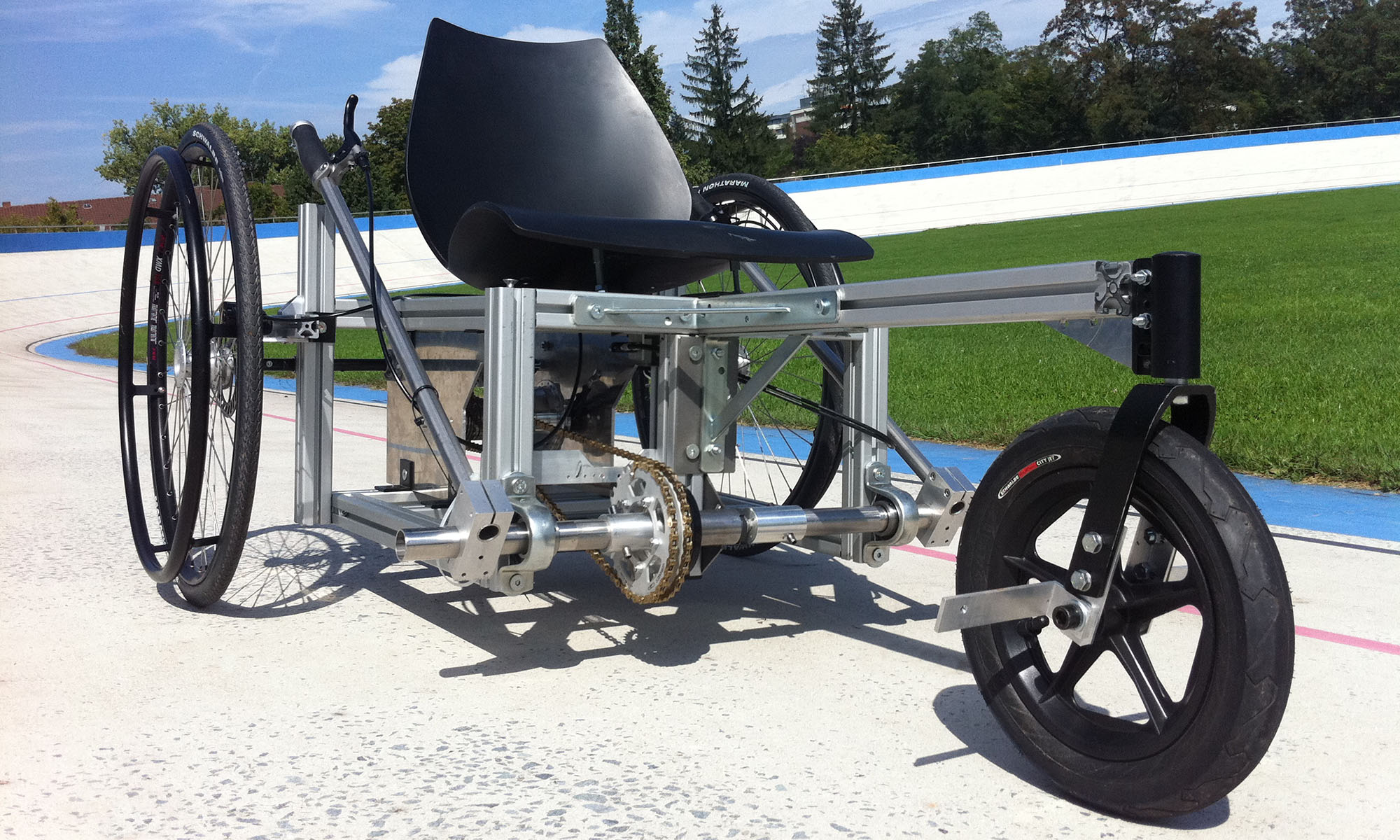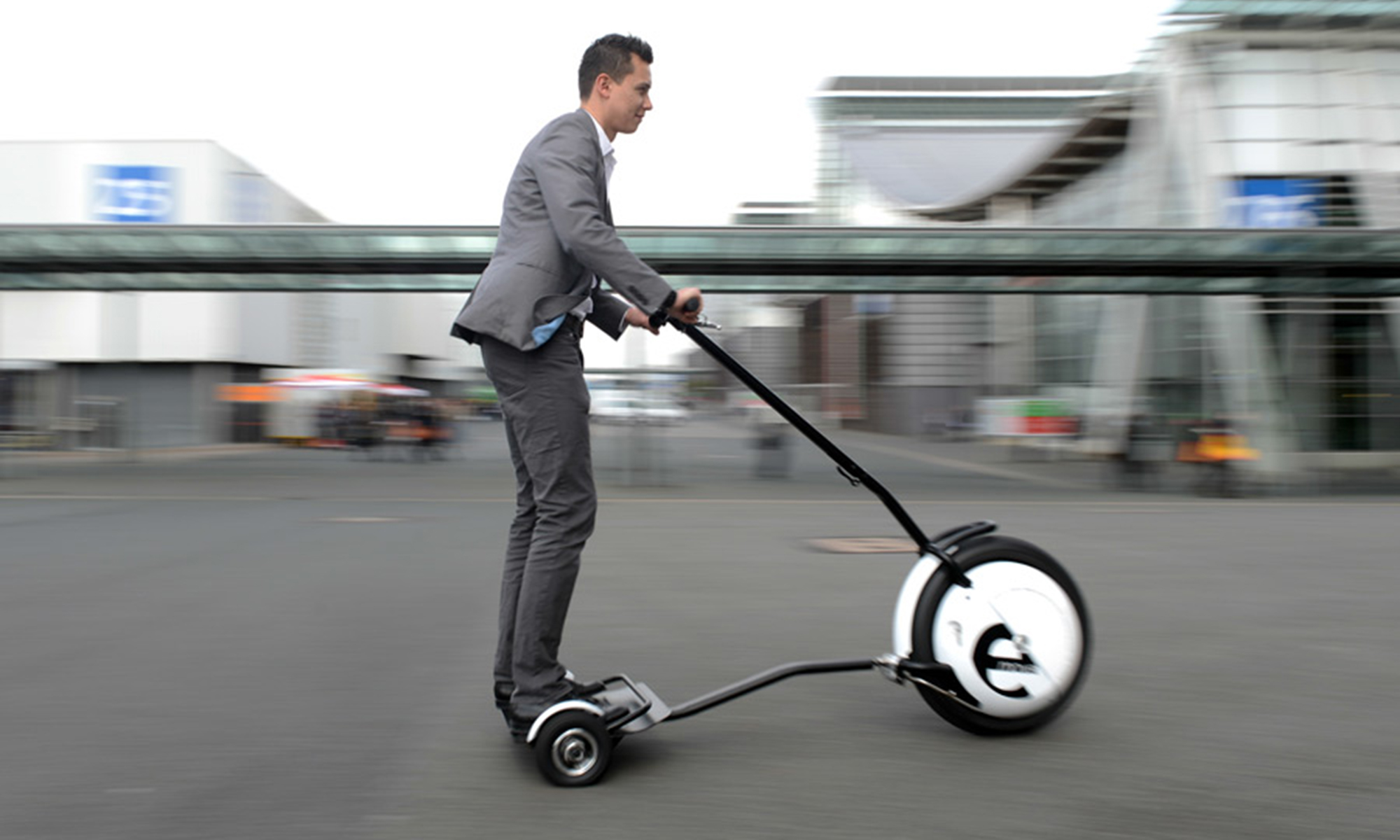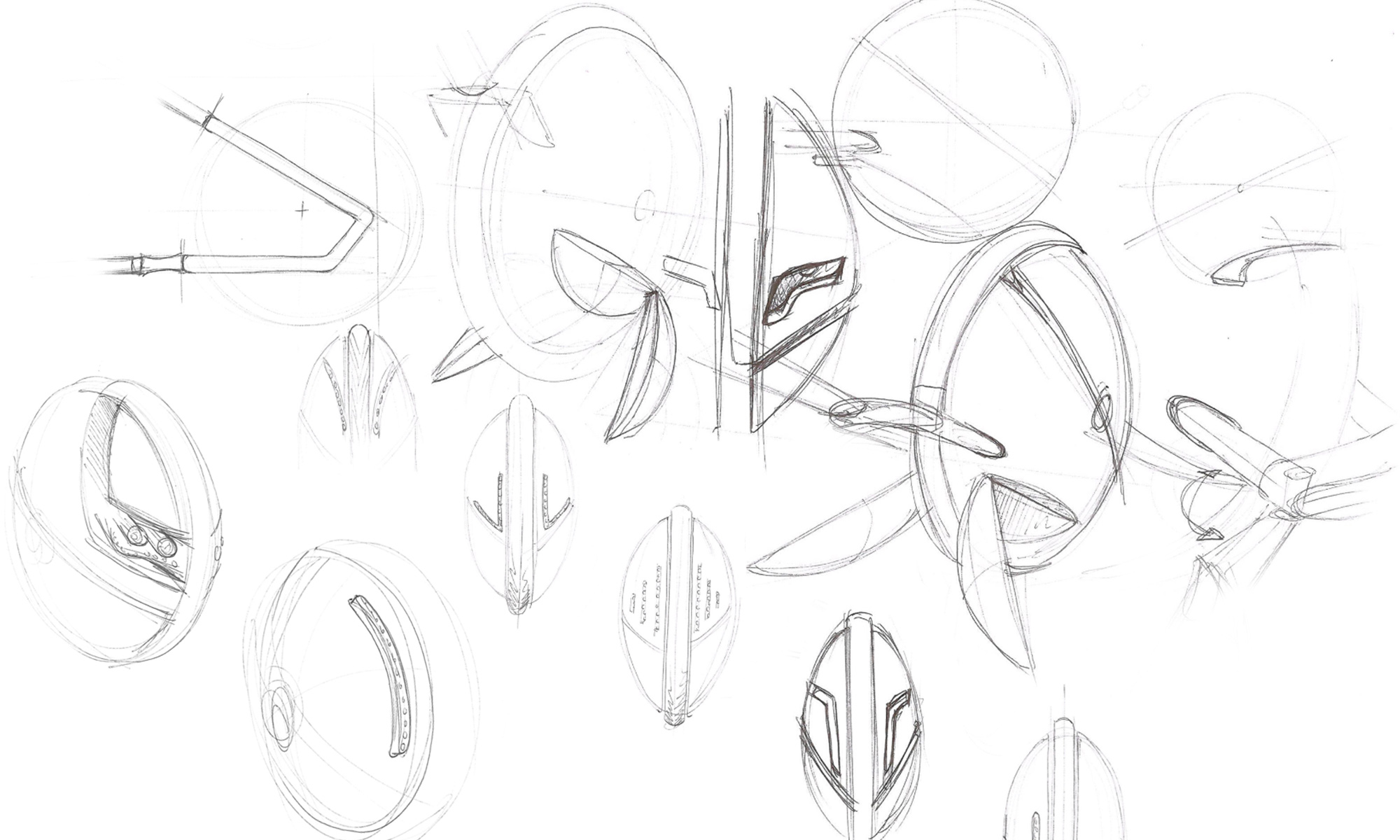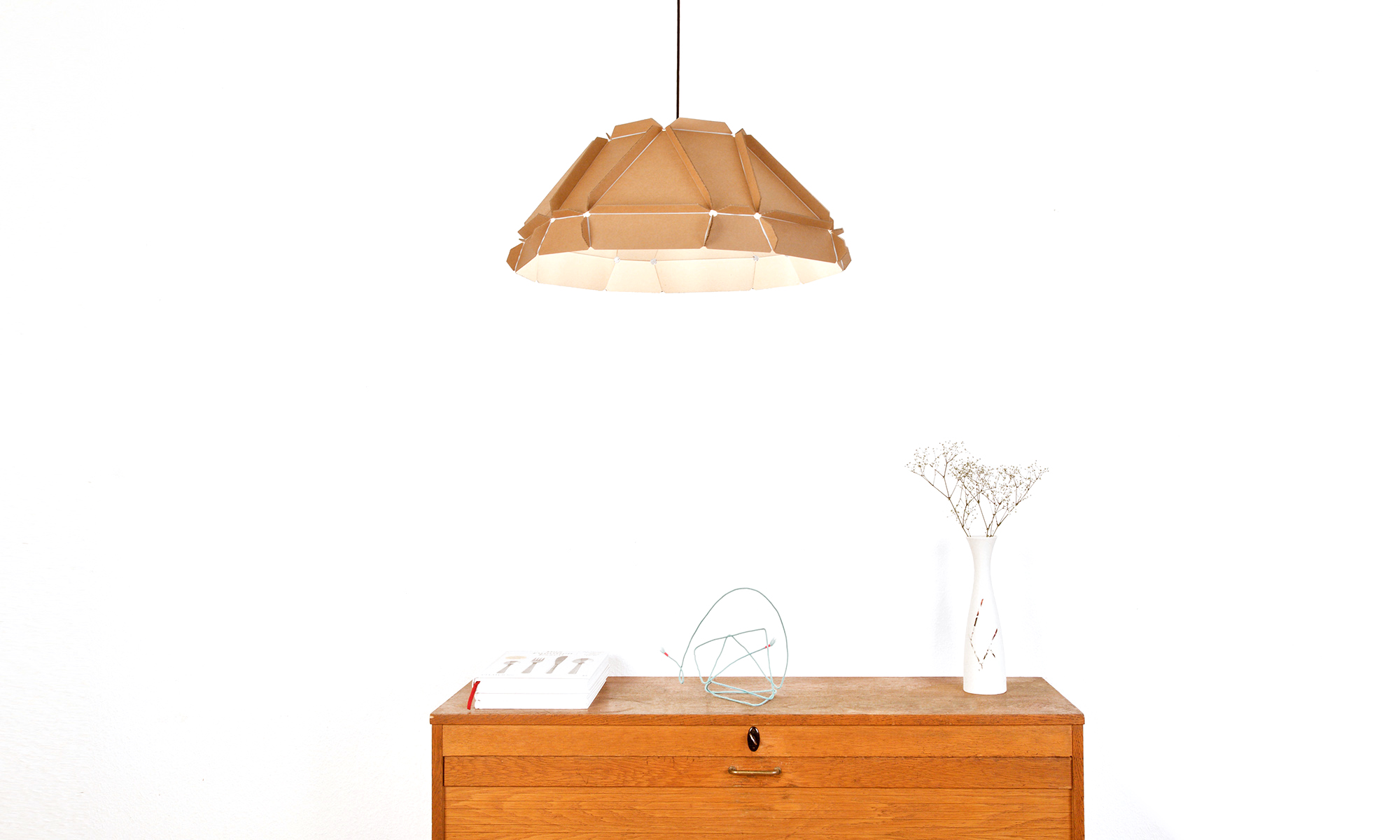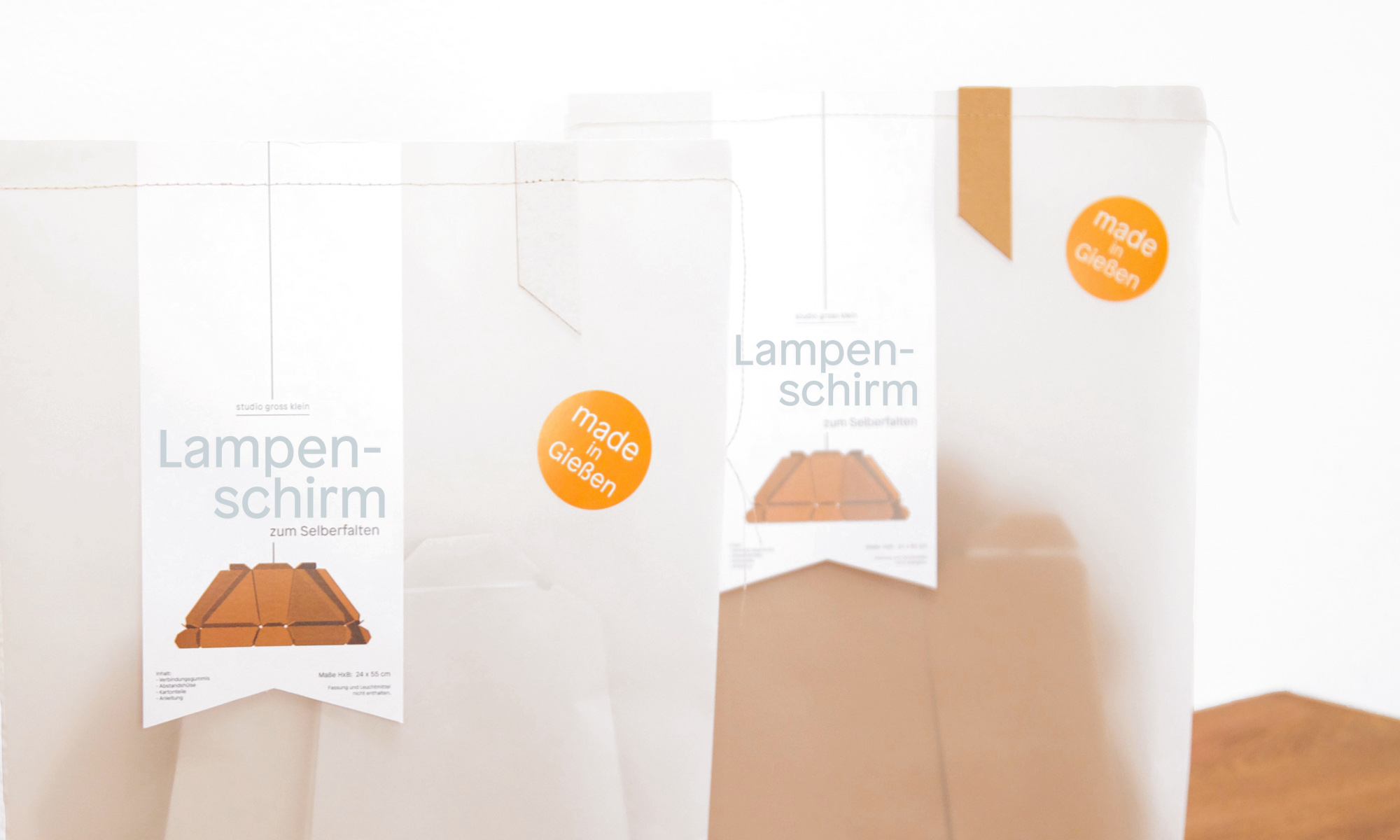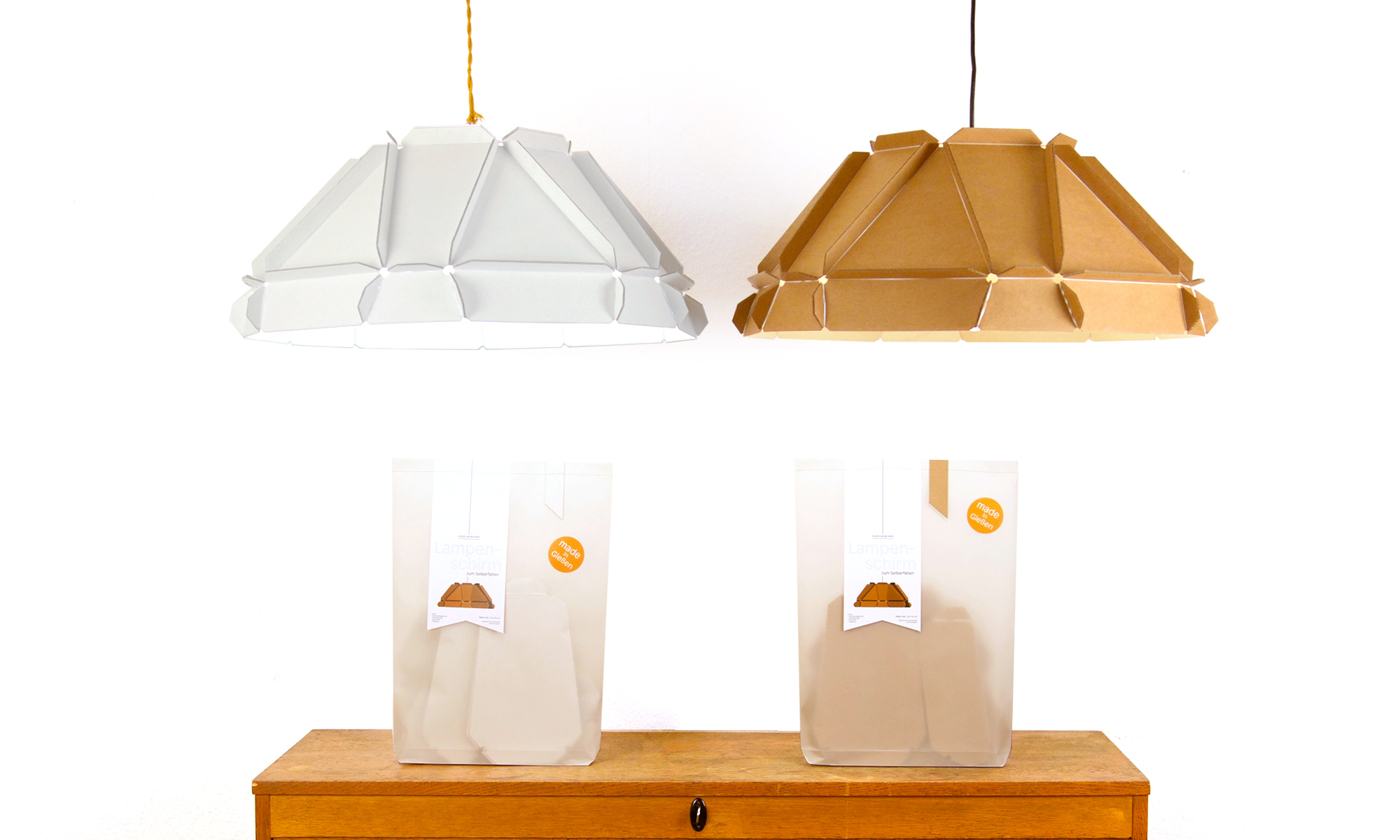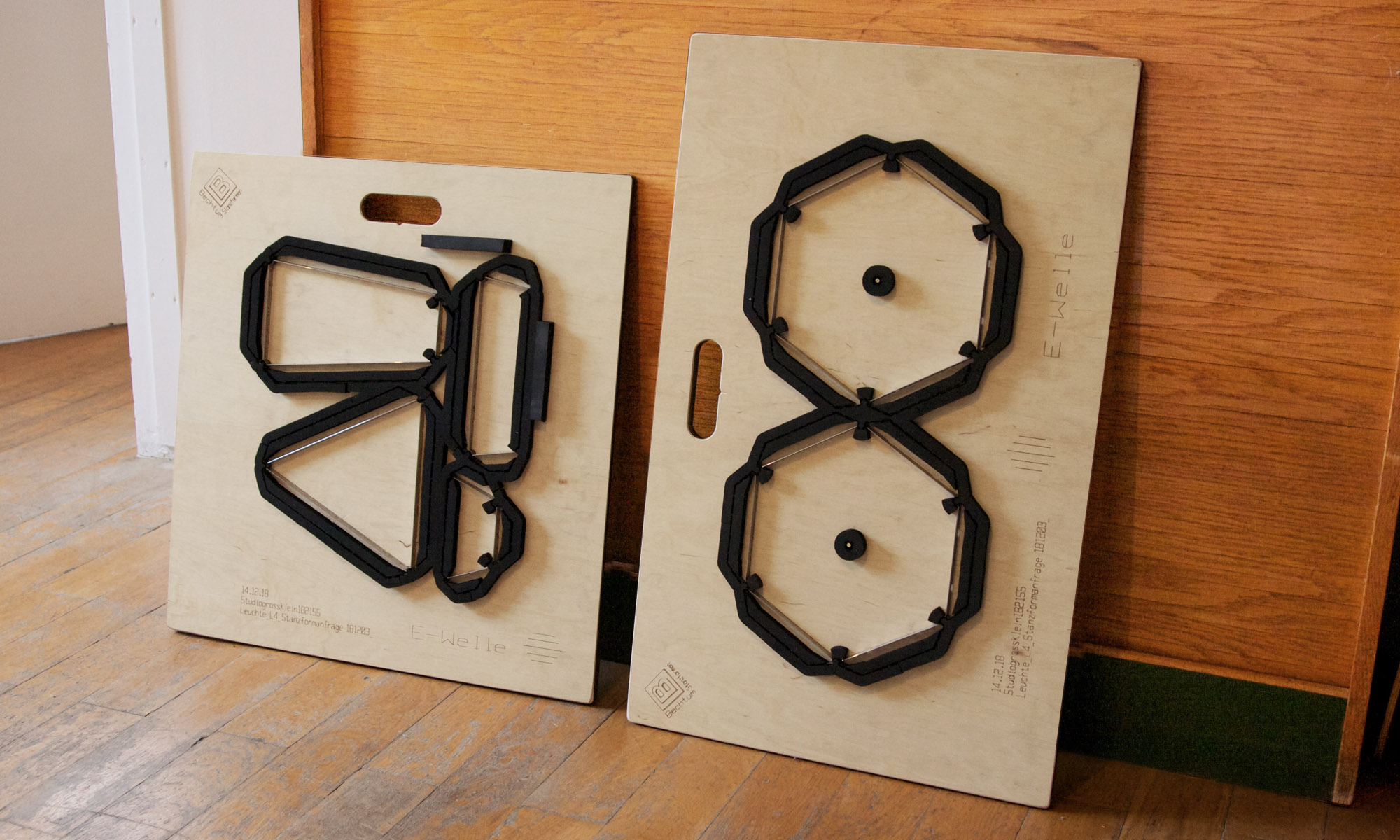 studio gross klein
made in Gießen
2018
Leuchte L4 - für die hellen Momente im Leben. Bei diesem Produkt handelt es sich um ein Bauset für einen modernen nachhaltigen Lampenschirm. Seine Einzelteile sind aus Kartonplatten ausgestanzt und warten darauf von begeisterten Hobbybastlern zusammengebaut zu werden. Die Leuchte gibt es in zwei verschiedenen Farbvarianten. Für Leute die es rustikal und natürlicher mögen gibt es sie in braun und für die Leute, die es gerne hell und eleganter haben gibt es den Lampenschirm in weiß. Da bleibt nur noch die Frage offen: "Team rustikal oder Team elegant?" >> Produktentwicklung, Produktion, Vertrieb, Verpackung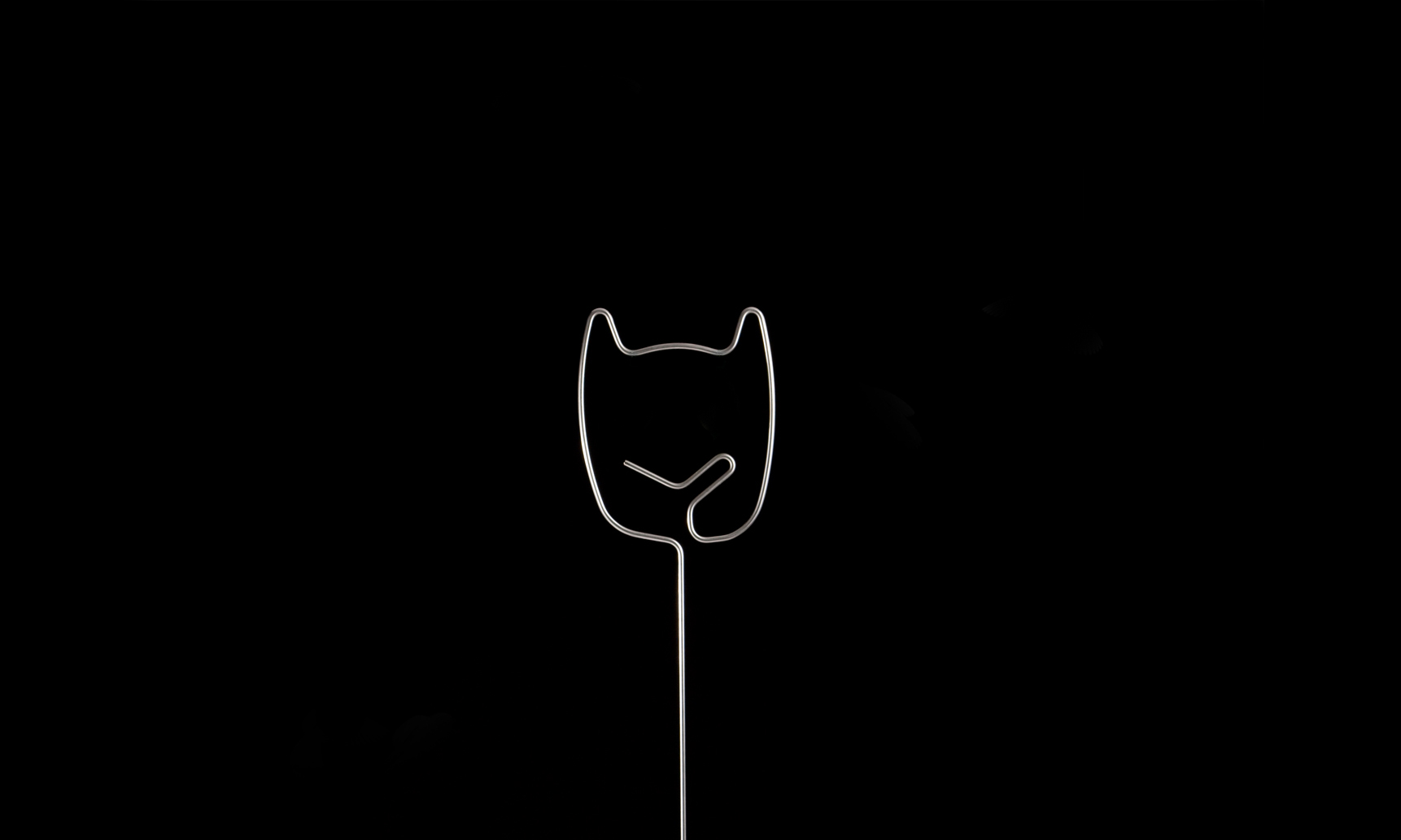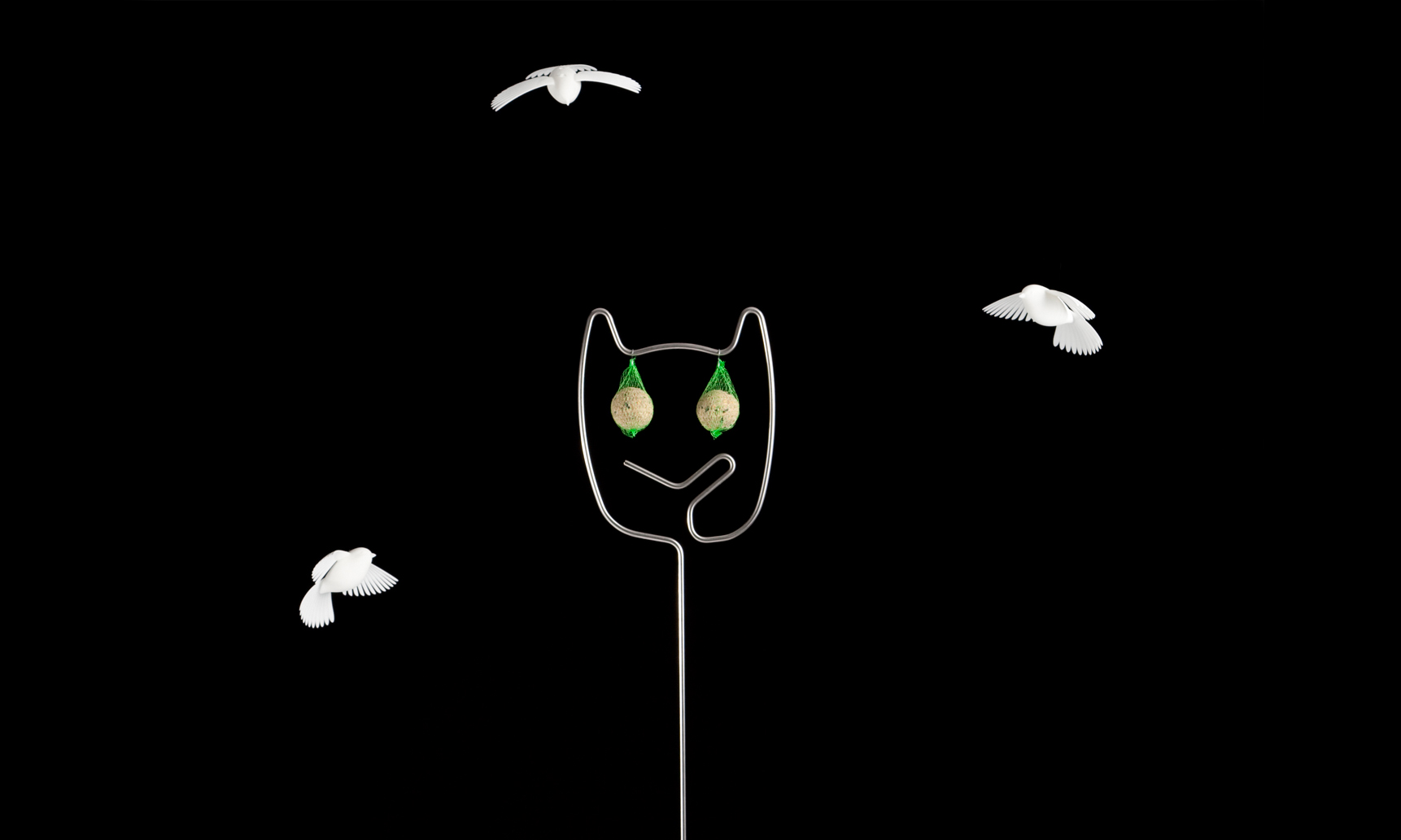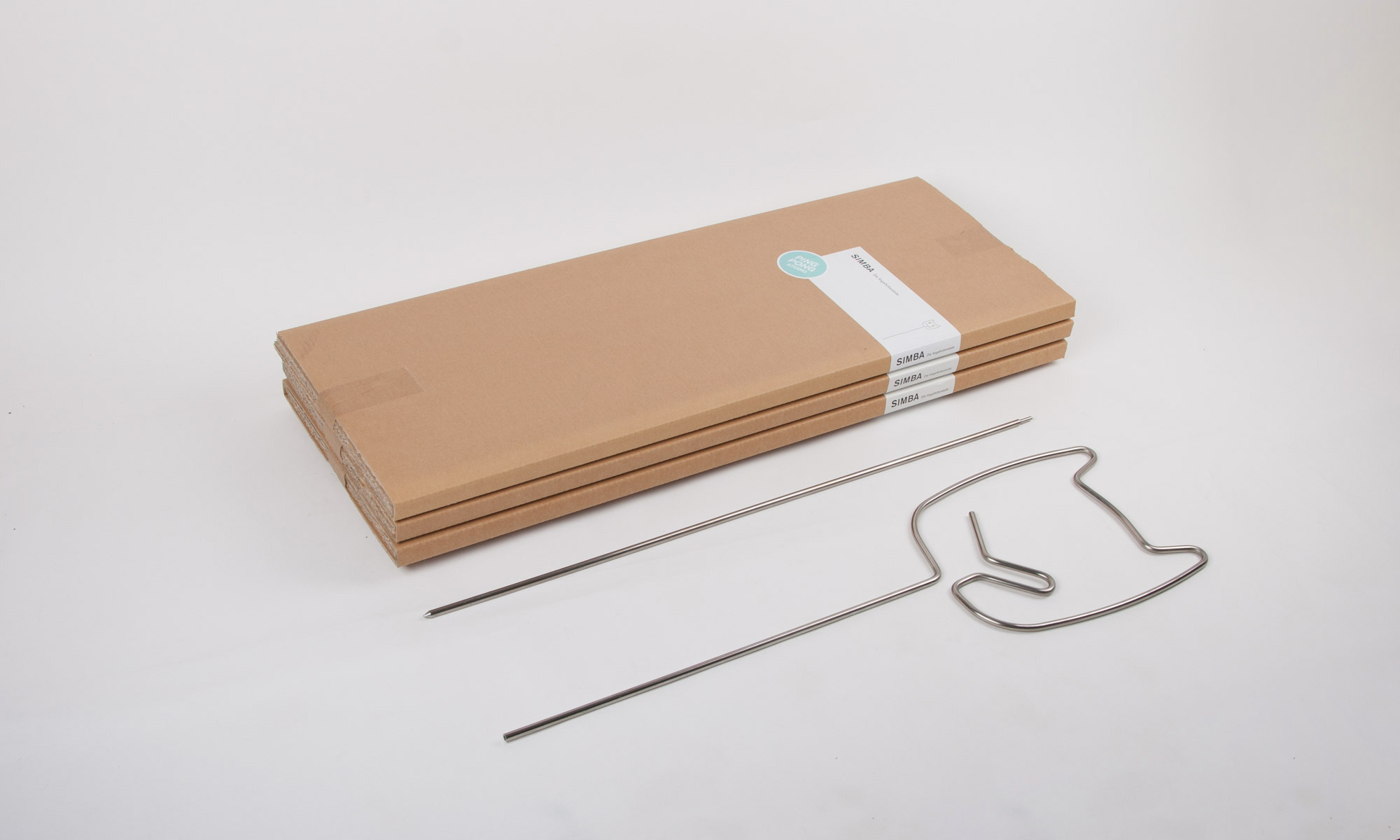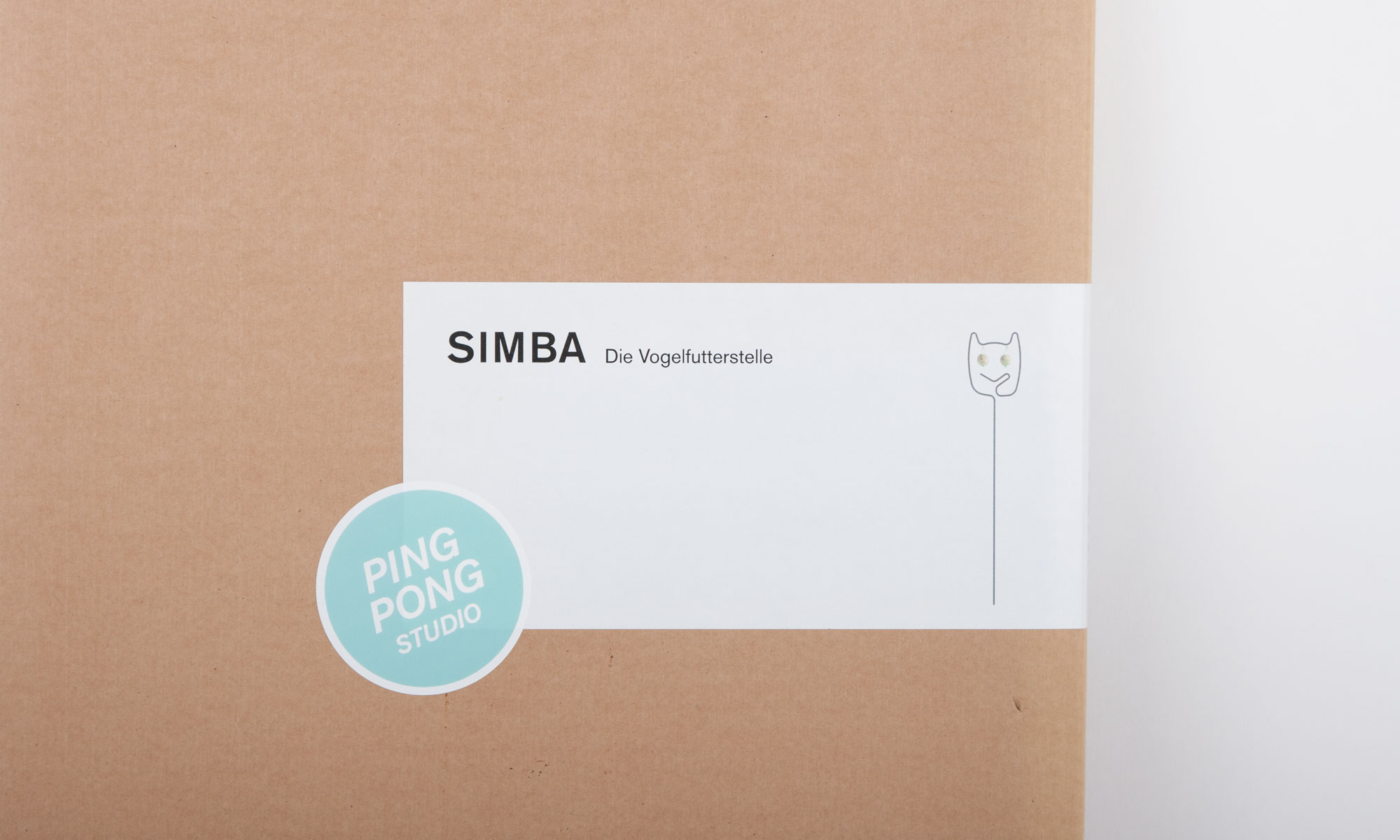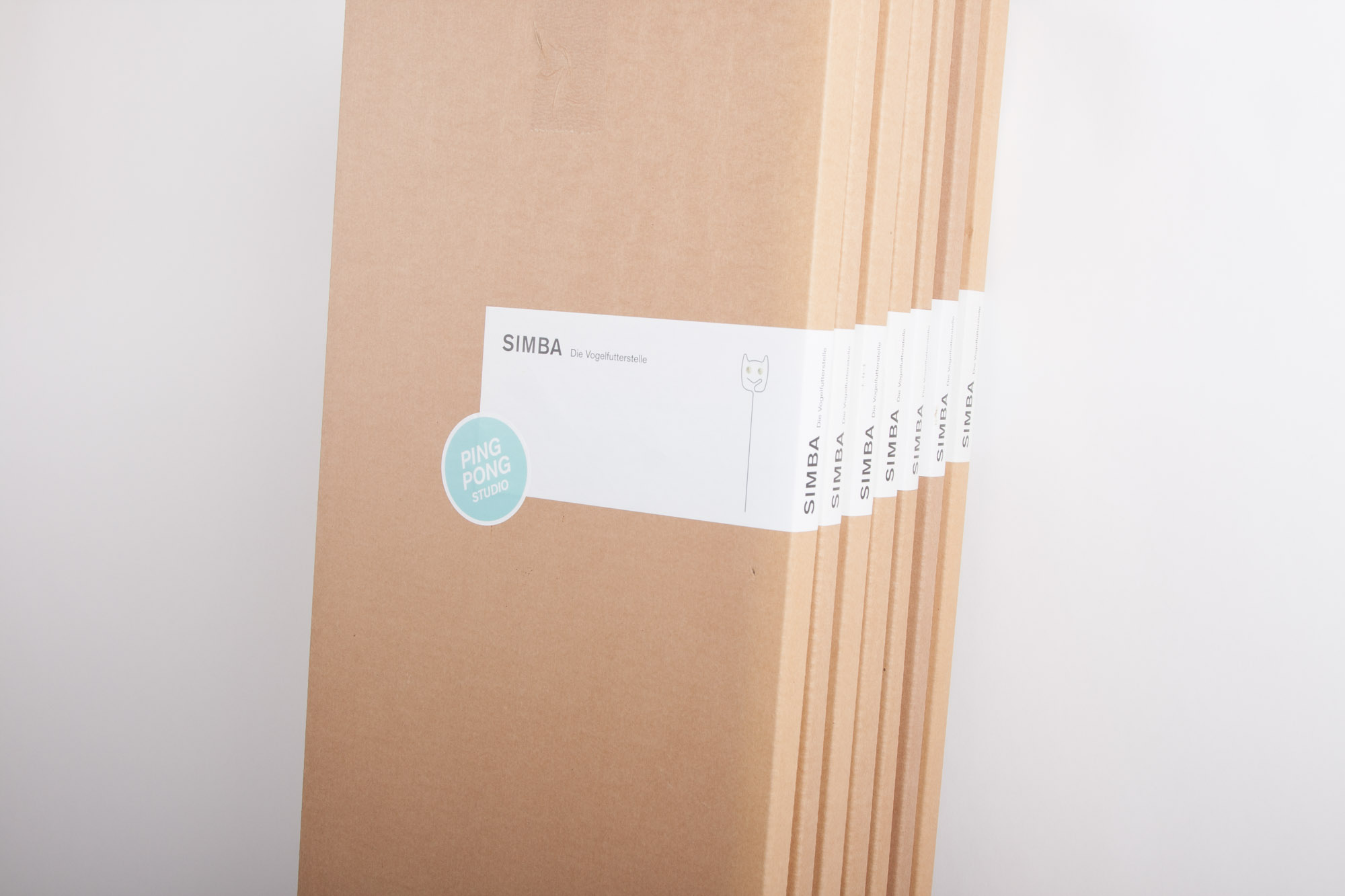 Bird feeder
ping-pong studio
2011
This bird feeder transforms a bird's worst enemy into a welcoming space for a picnic. Simba is made from curved stainless steel and consists of two parts. Two hooks provide space for two fat balls lending the cat its eyes. Simba has been produced as a limited edition of 500 pieces and has been sold worldwide.
>>Design, Realization, Production, Packaging, Distribution.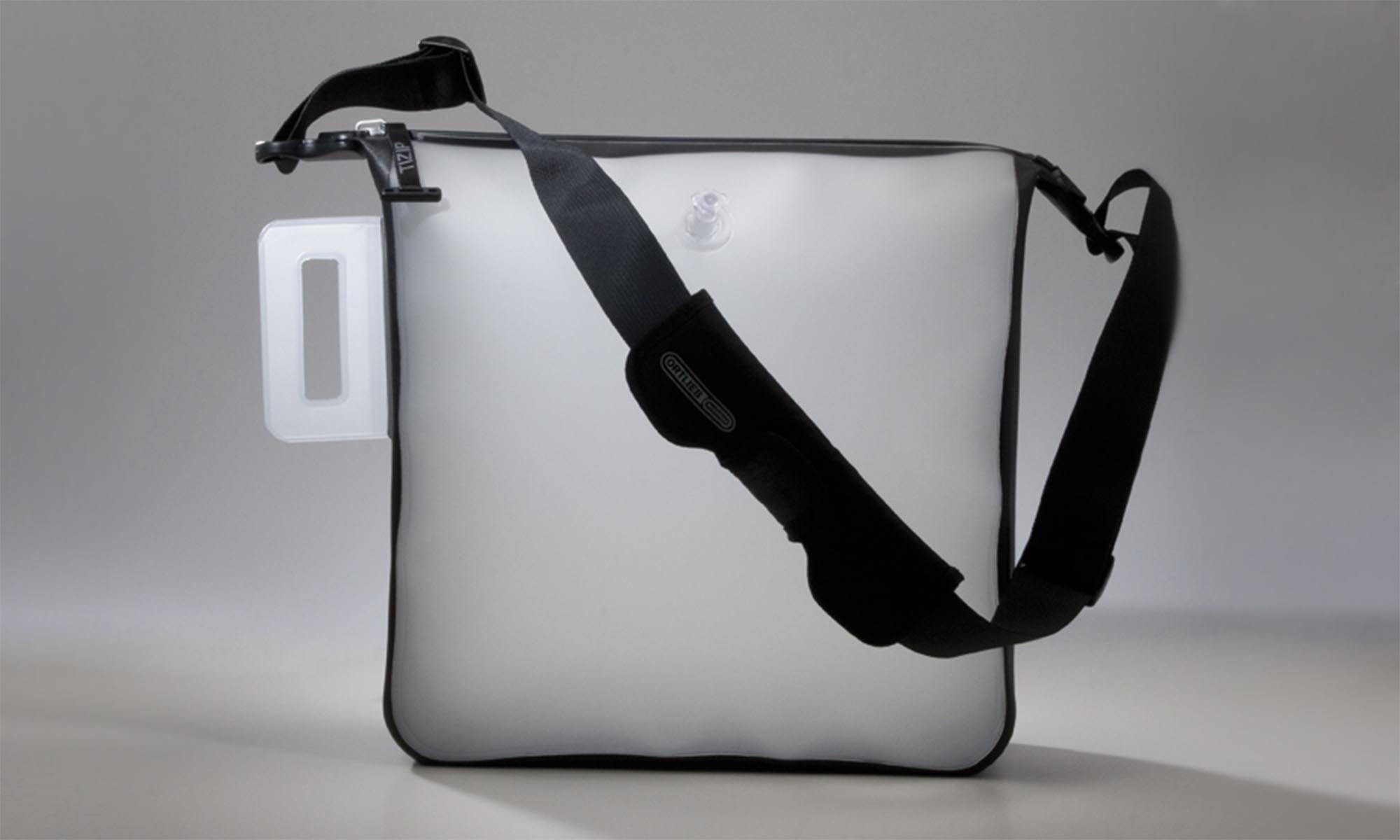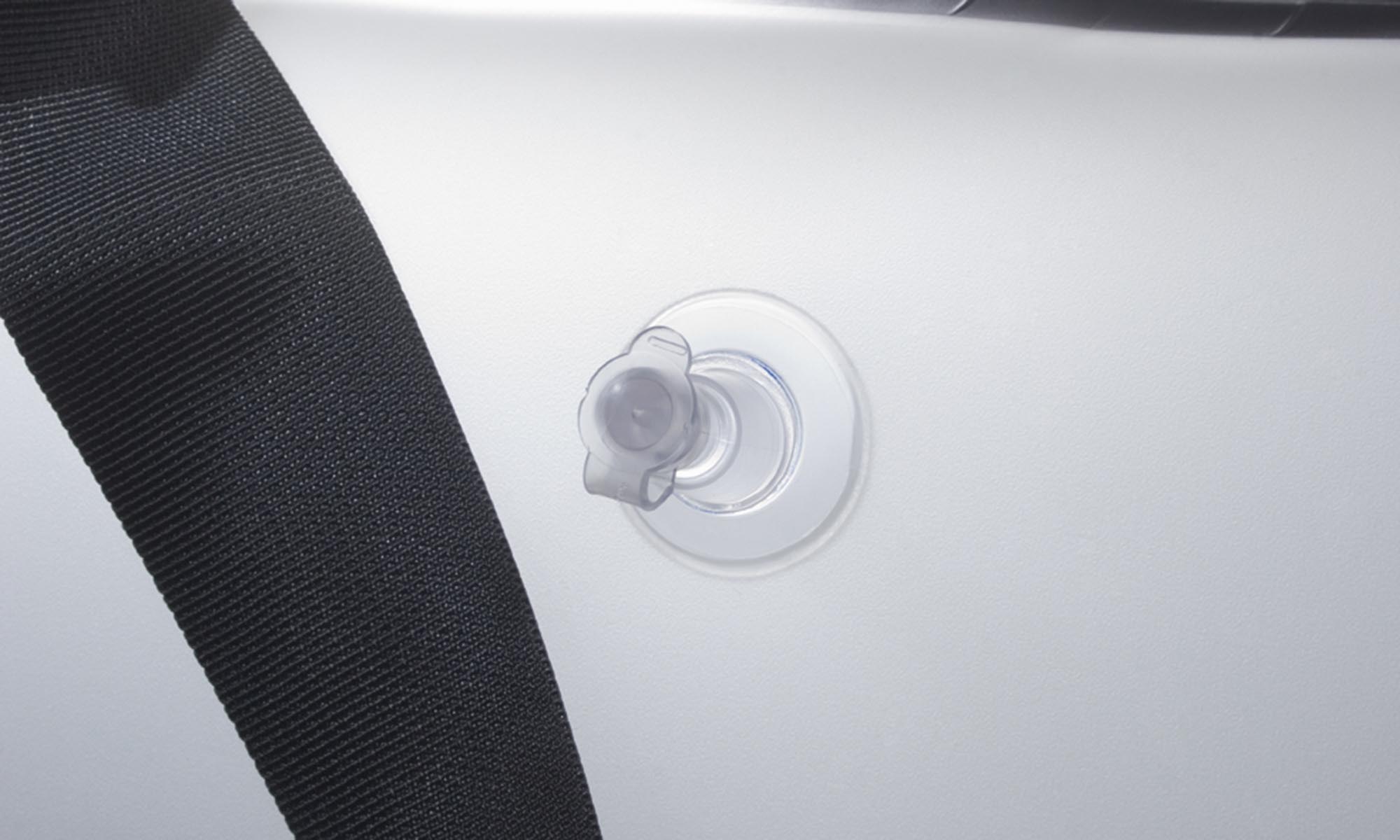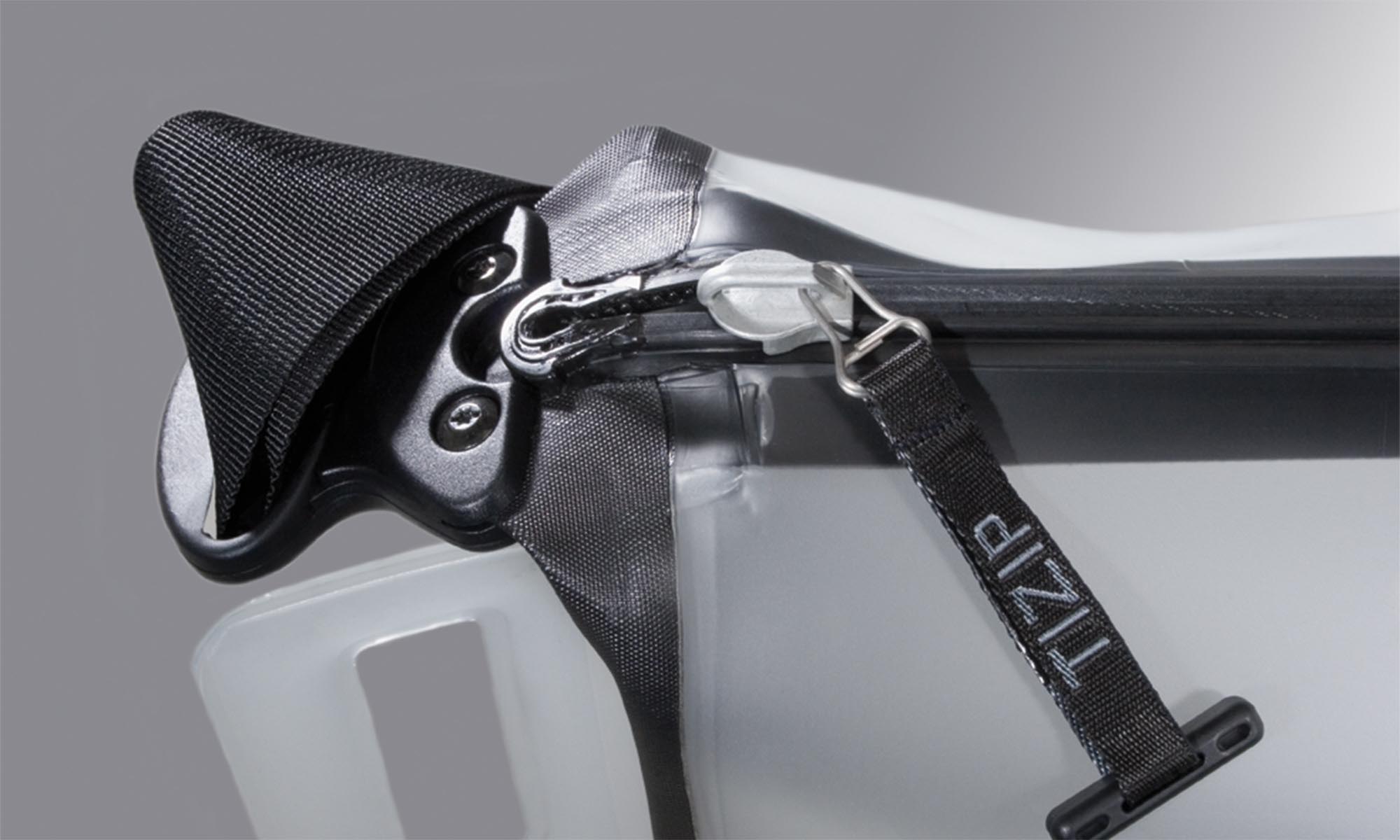 Inflatable bag
Hessenagentur
2007 
Hit the park and just get comfortable. Pneu is an inflatable and waterproof bag that can be converted into a comfortable seat pad. This technology is made possible by the airproof zipper and an ordinary valve. The idea was born during a competition held by the Hessian Agency (Hessenagentur) and awarded first prize.
>>Concept, Design, Prototype and tool construction, developing a prototype ready for serie construction in cooperation with manufacturers.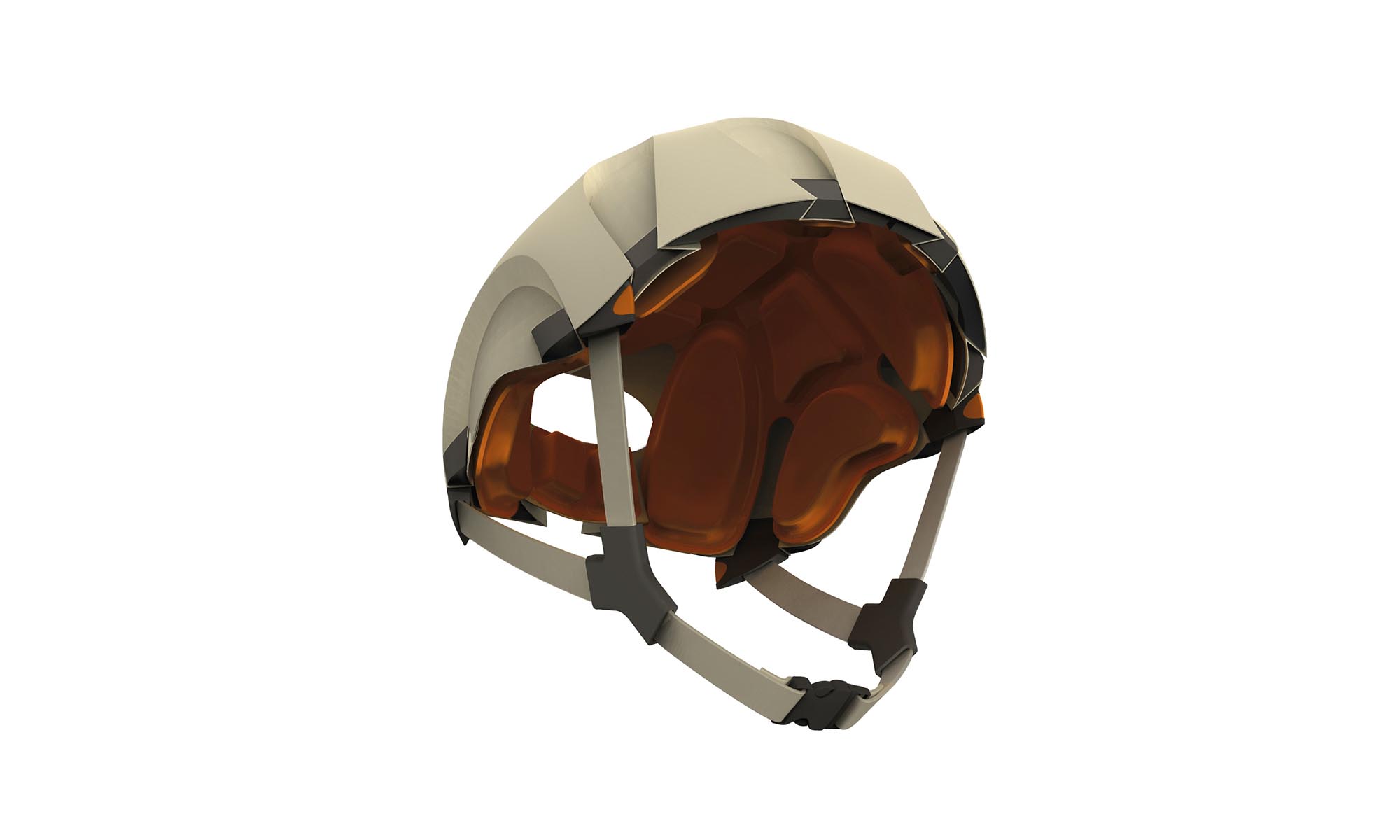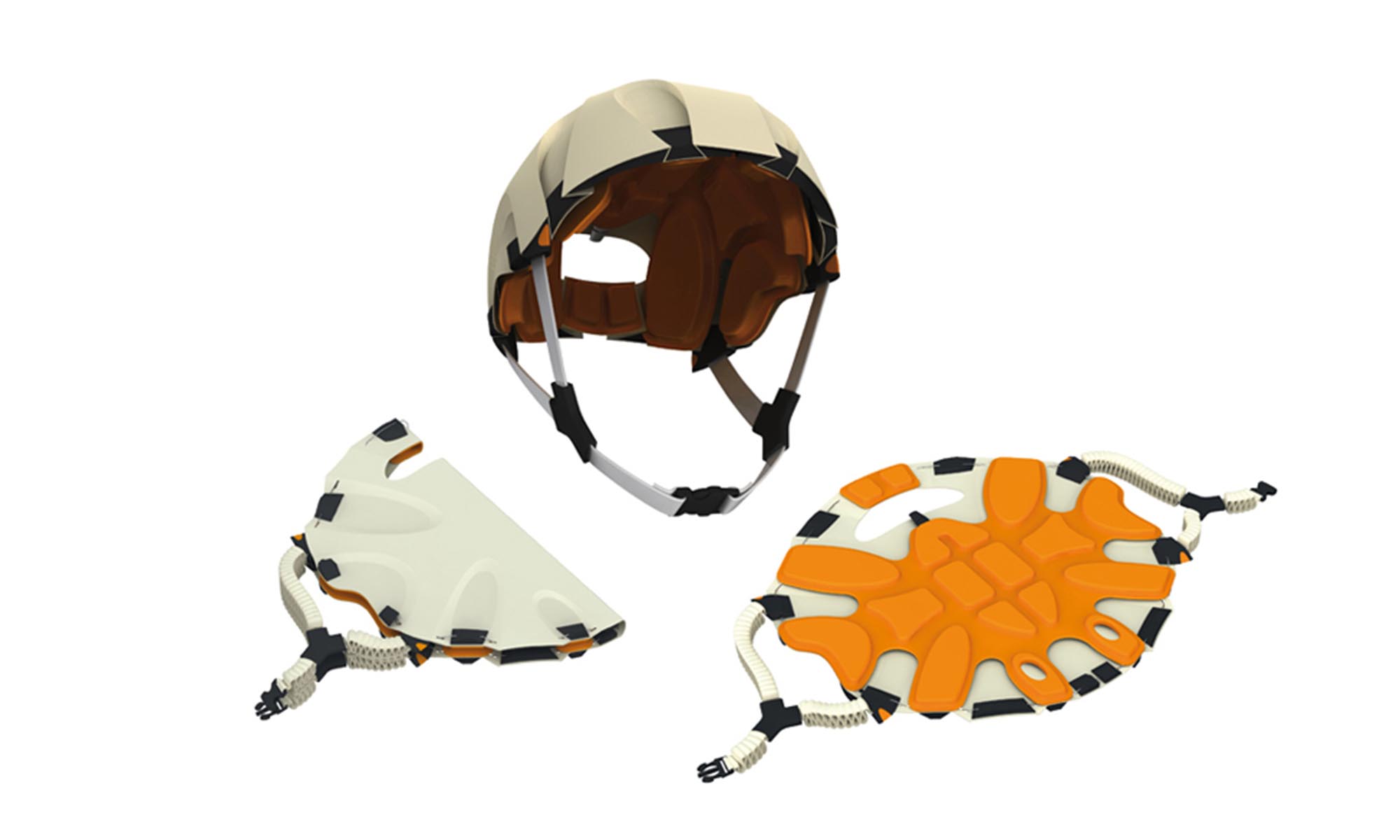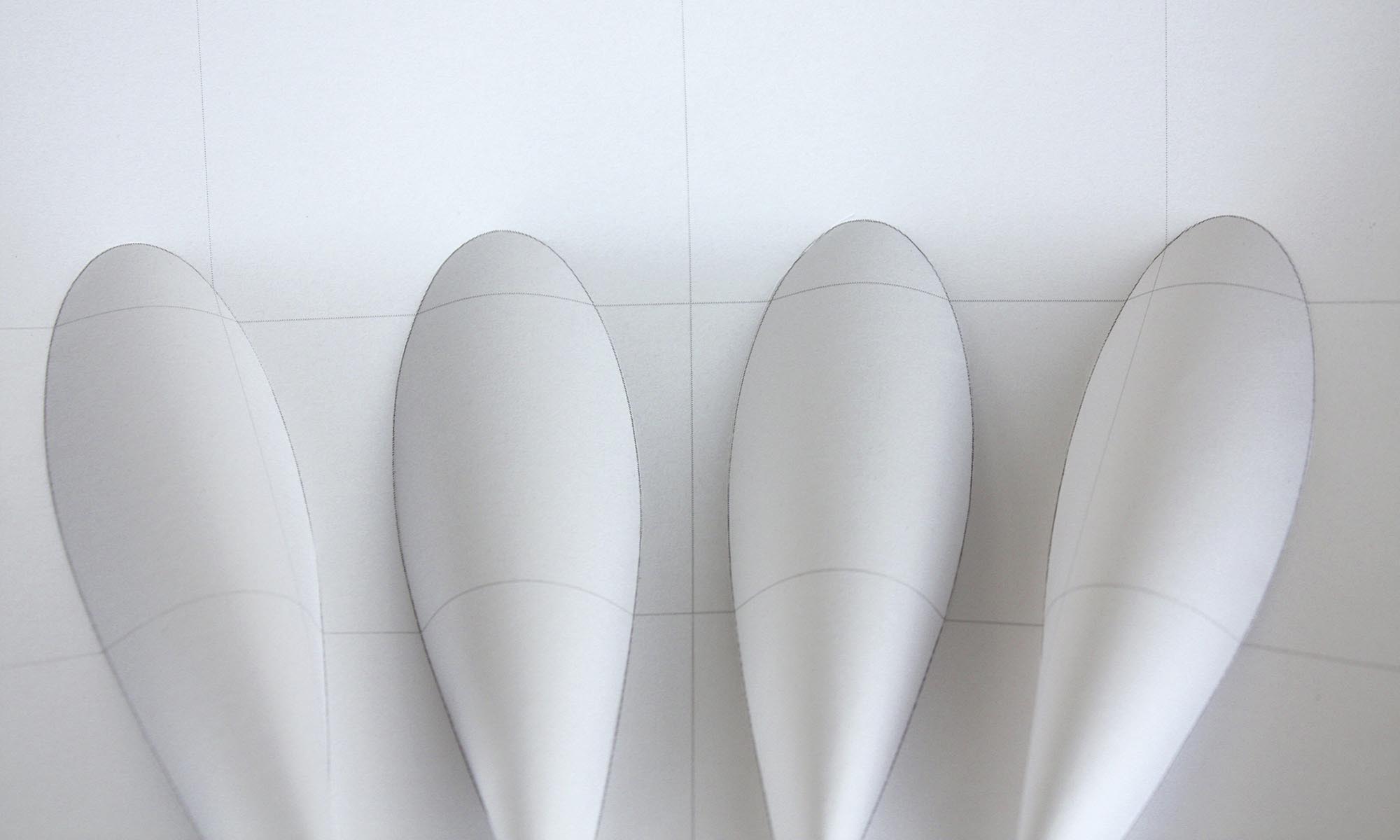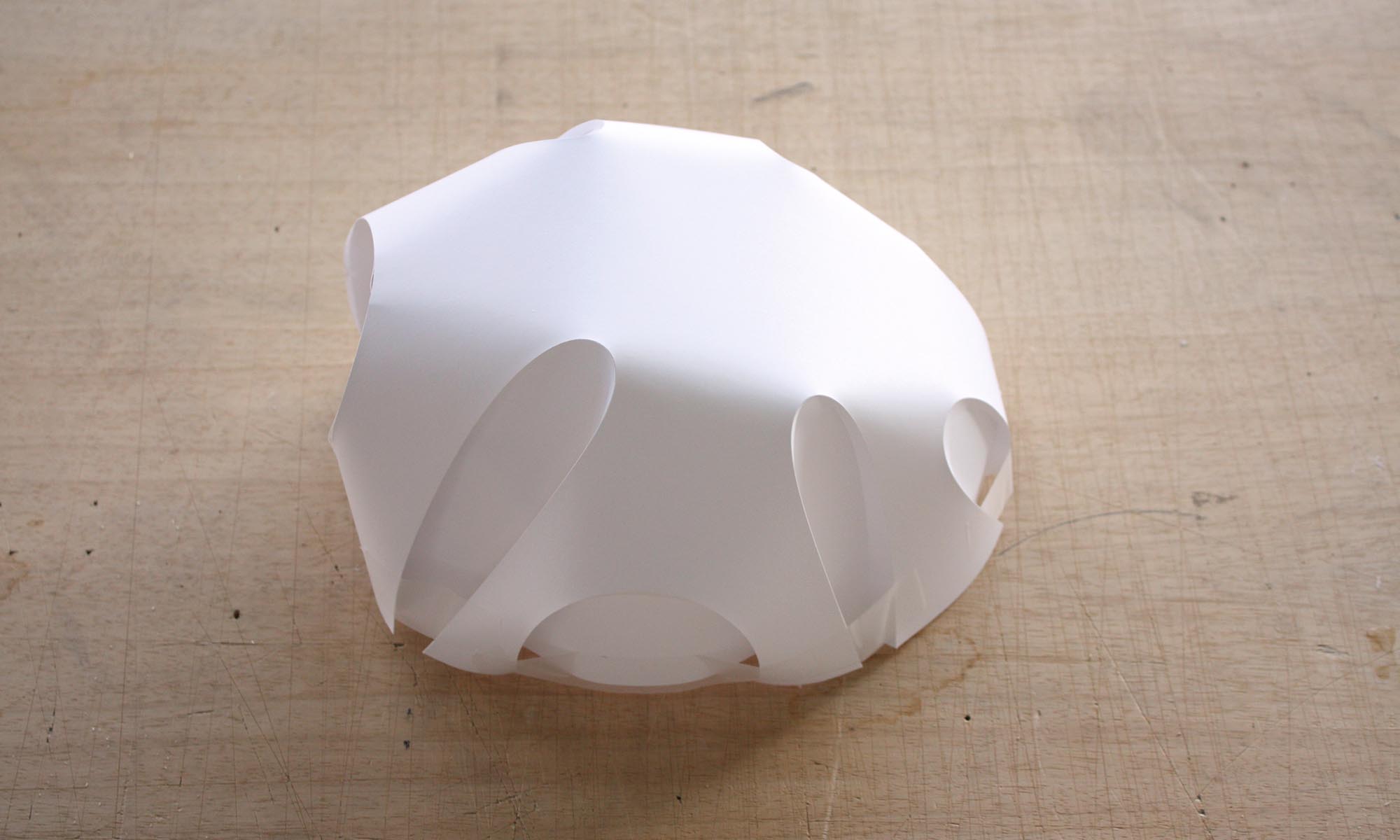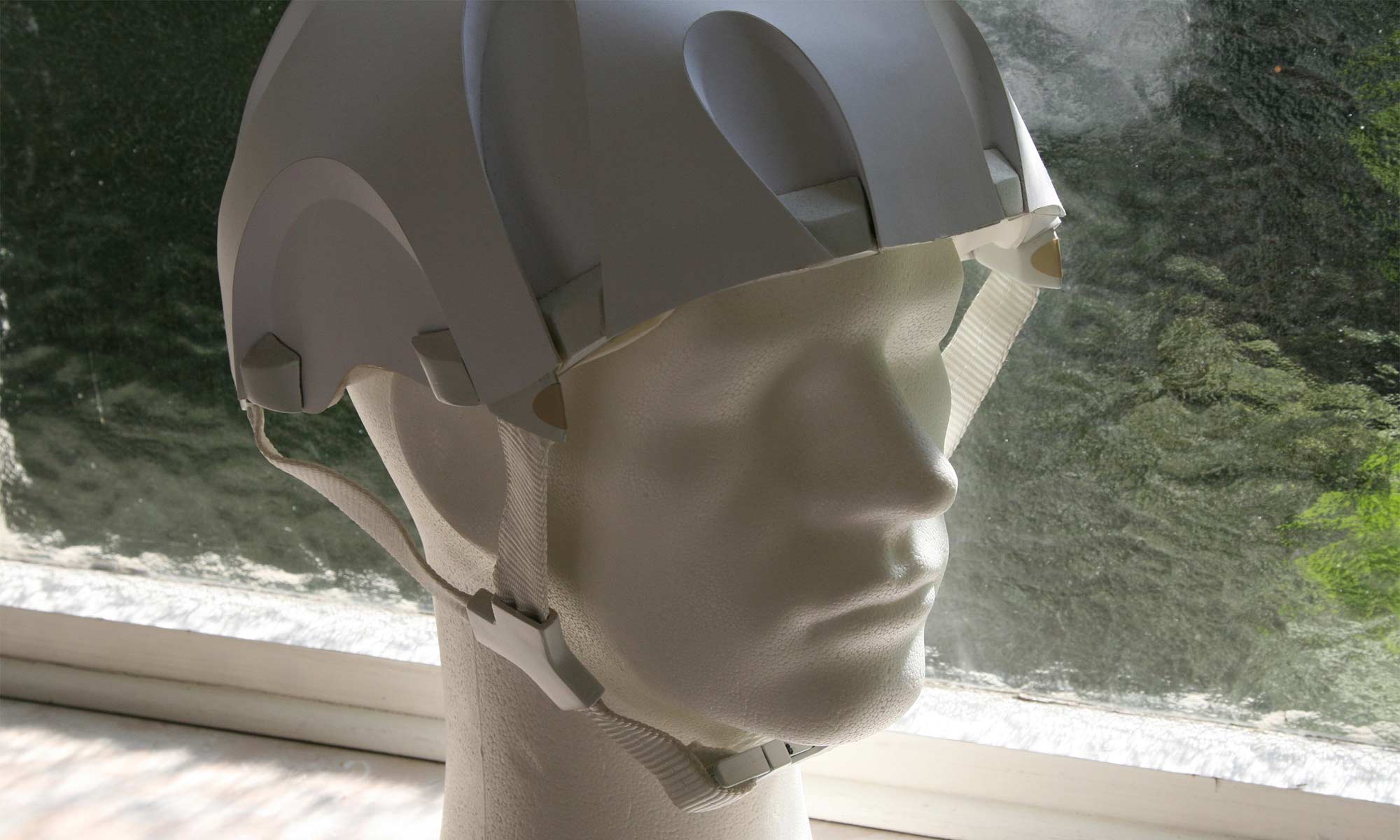 Ka-Bu-To
Bike helmet
Diploma project 2009
Once a flat material has been folded it might not just become a three-dimensional shape, but its stability is increased remarkably.
The concept behind the foldable bike helmet Ka-Bu-To has been developed based on this fact. The inflatable cushions are automatically filled with air once the helmet is being brought into shape. The helmet provides sufficient air ventilation so you stay cool while riding through busy traffic.
Ka-Bu-To is Japanese and refers to the protective shield of the stag beetle as well as the traditional combat headgear worn by Samurais.
>> Idea, Concept, CAD-Visualization.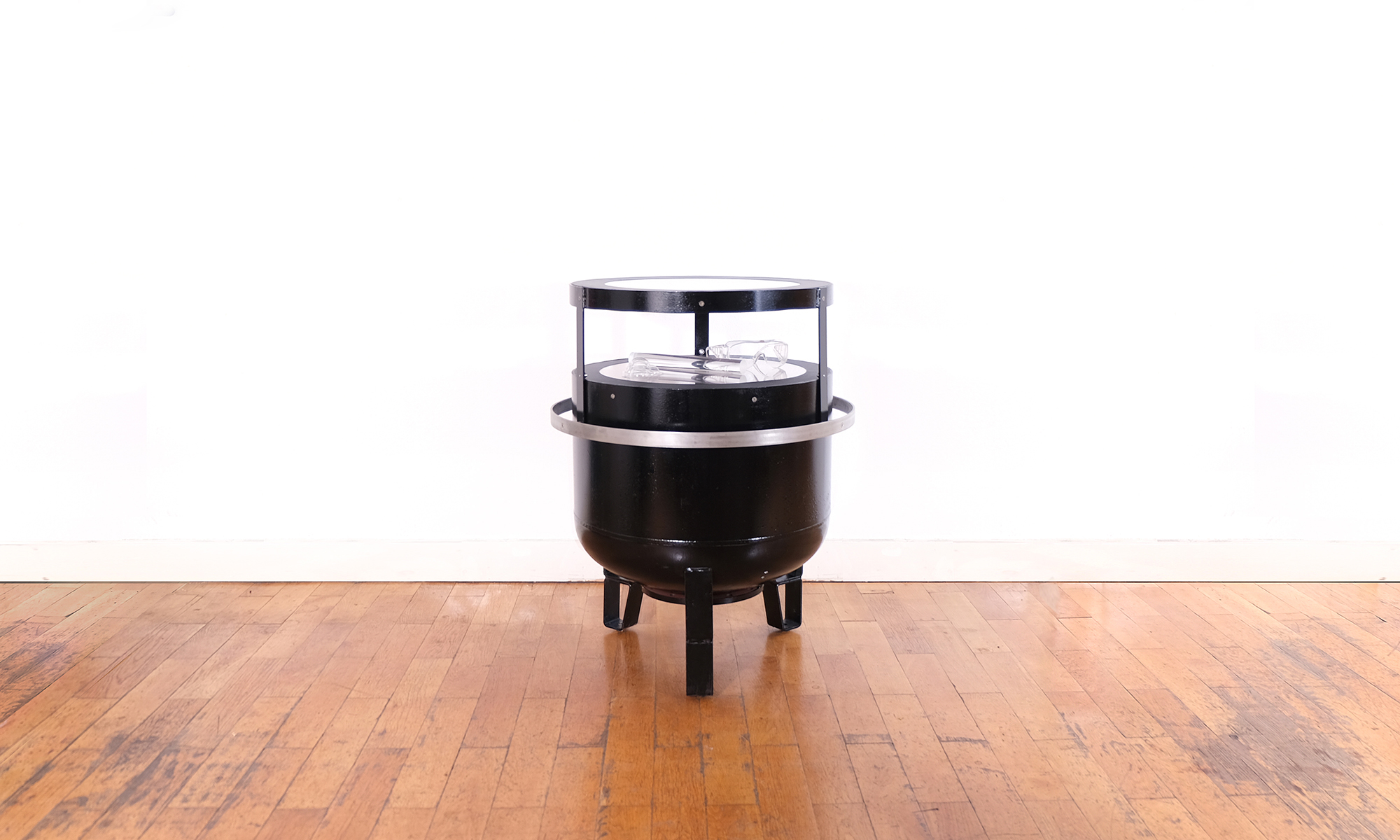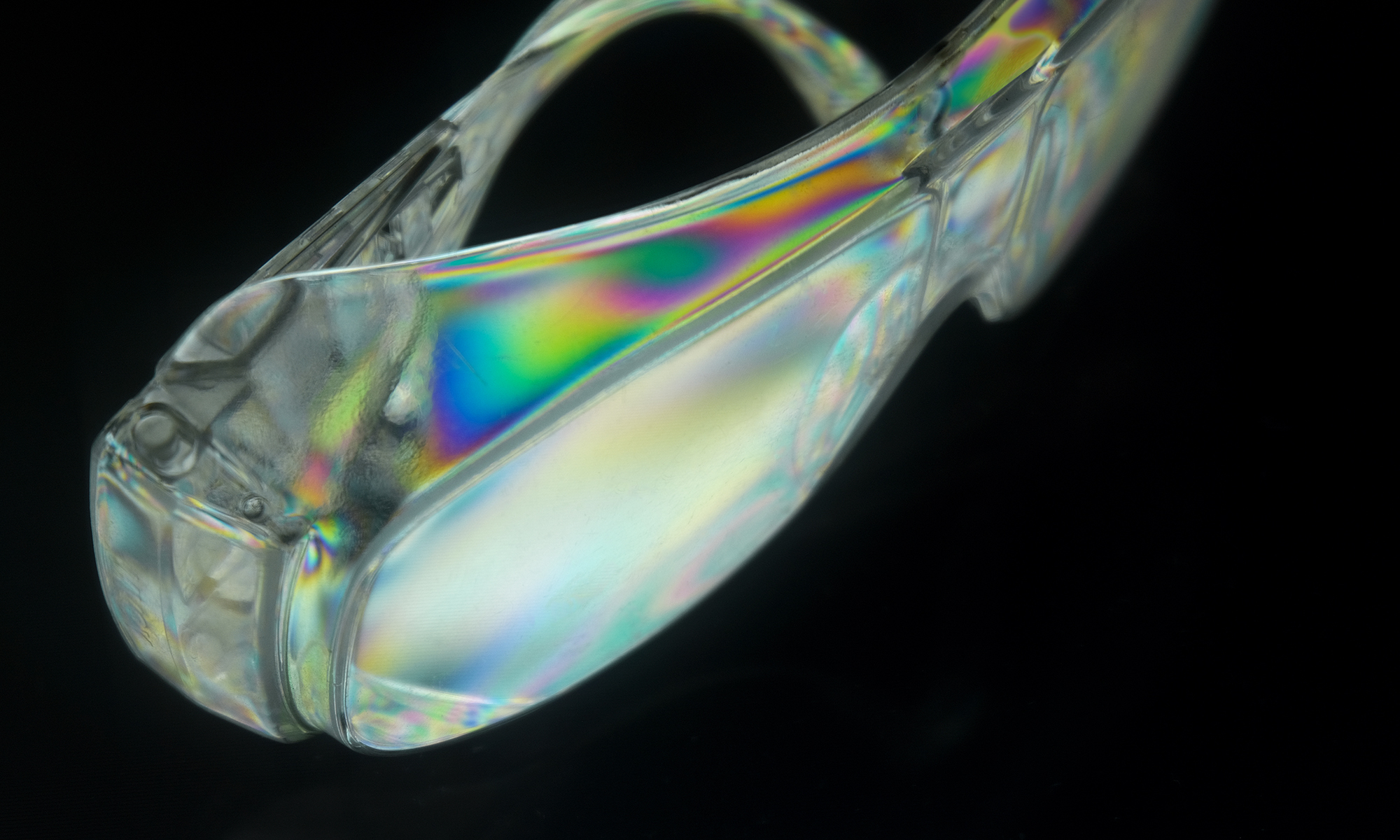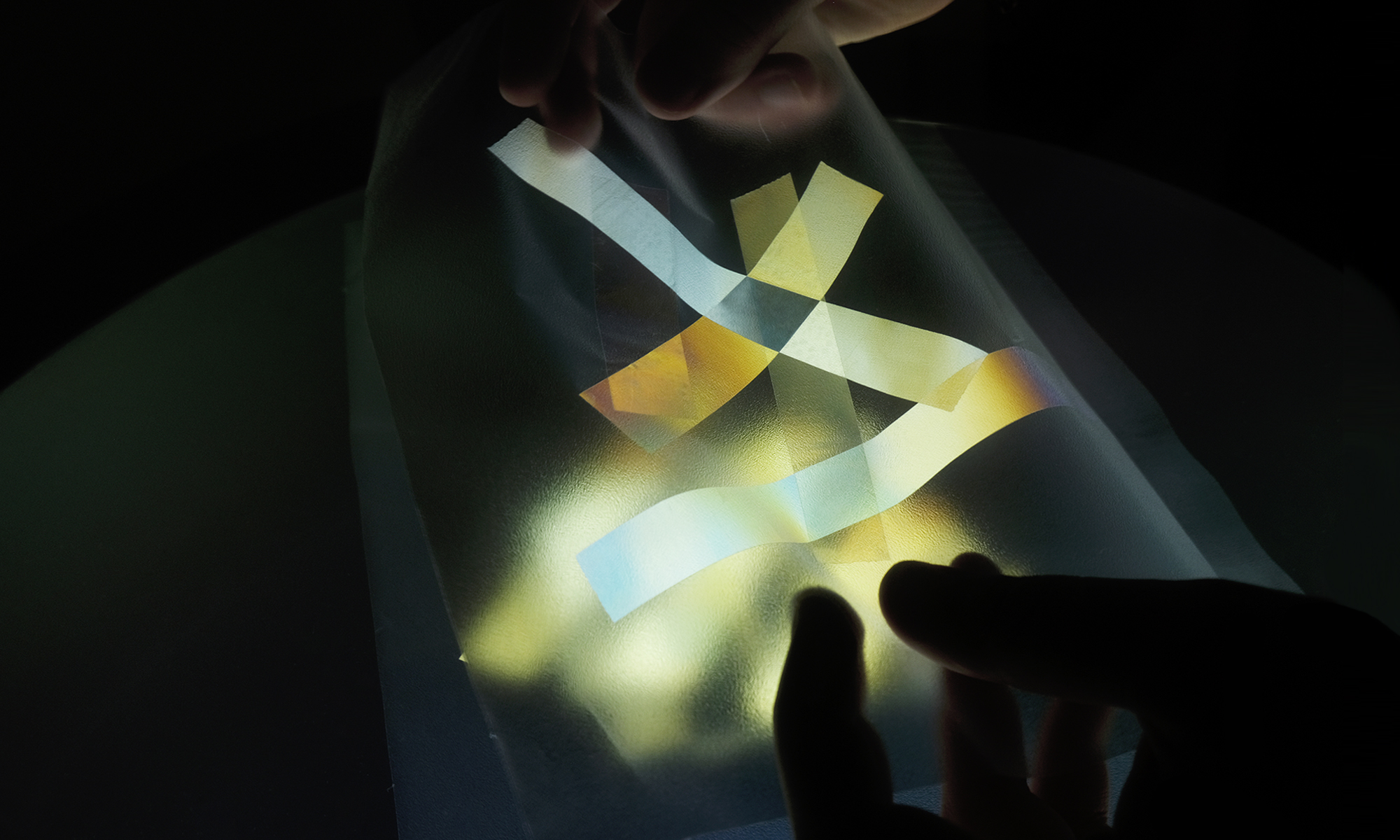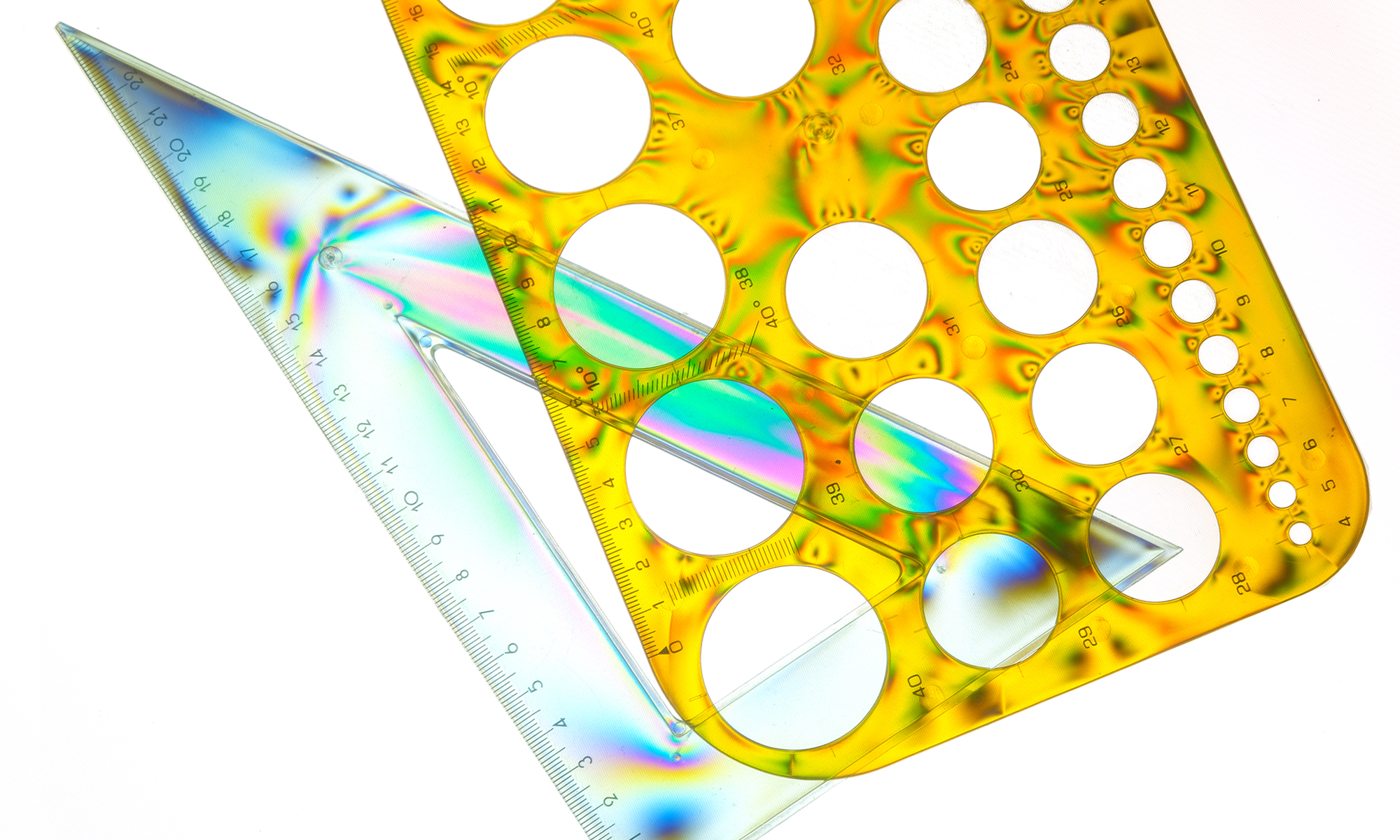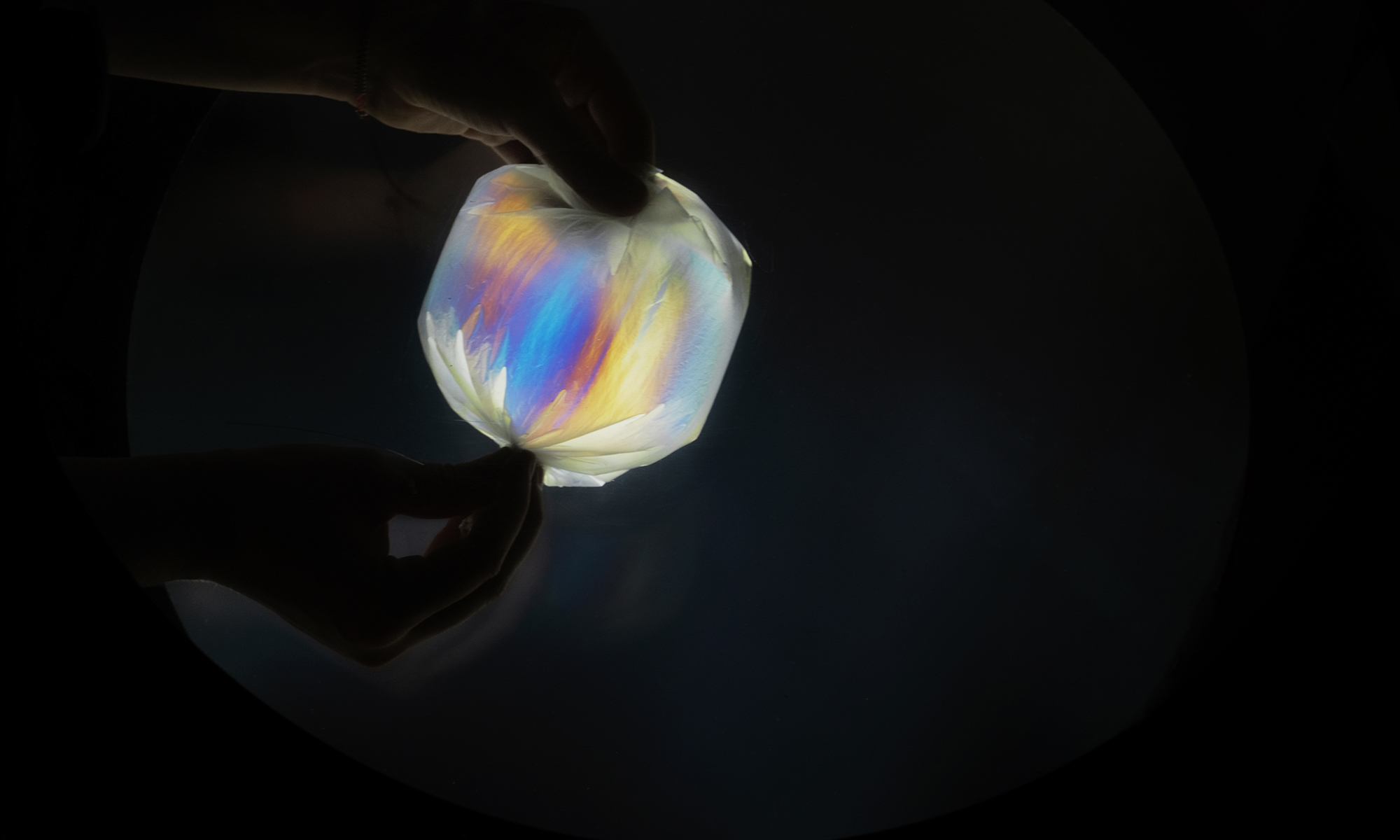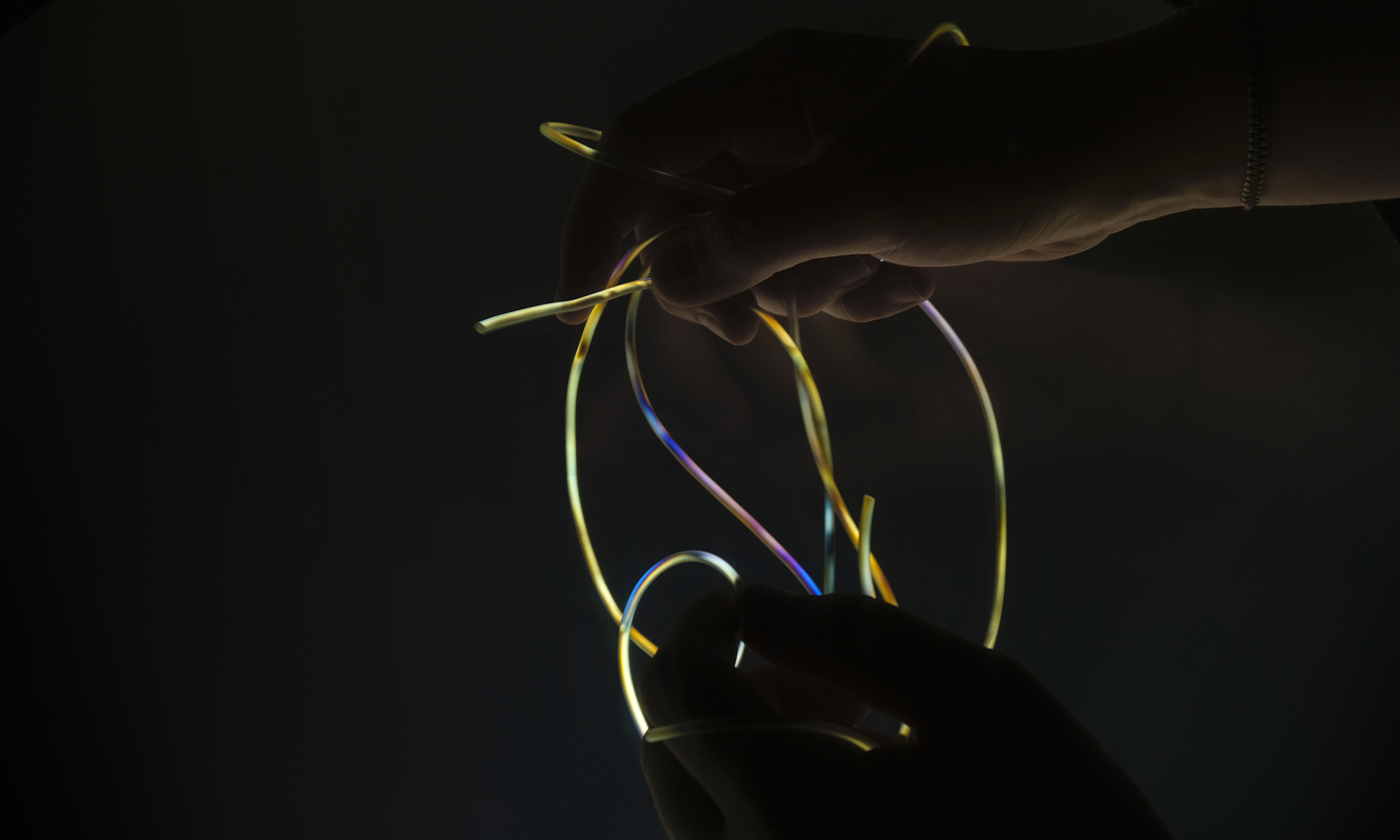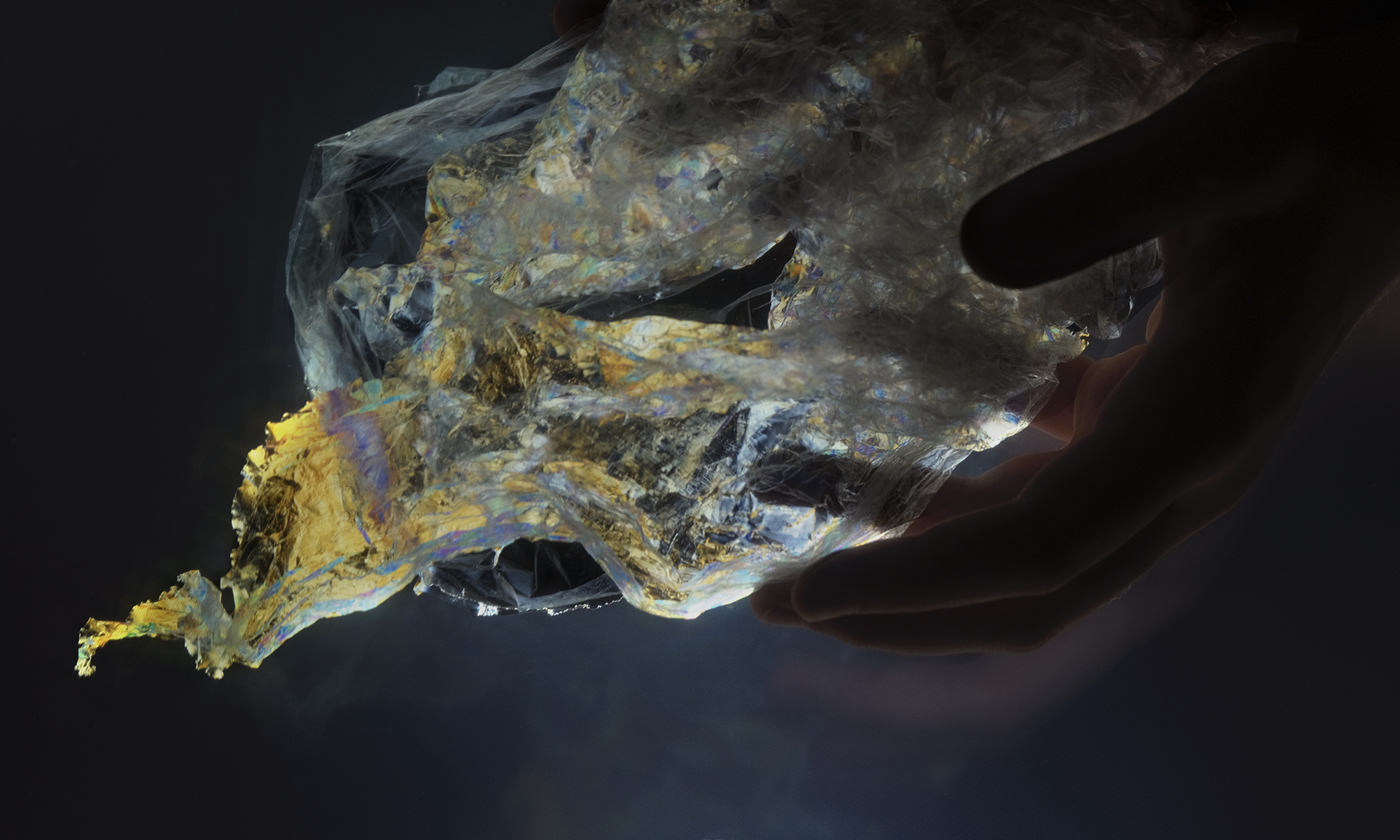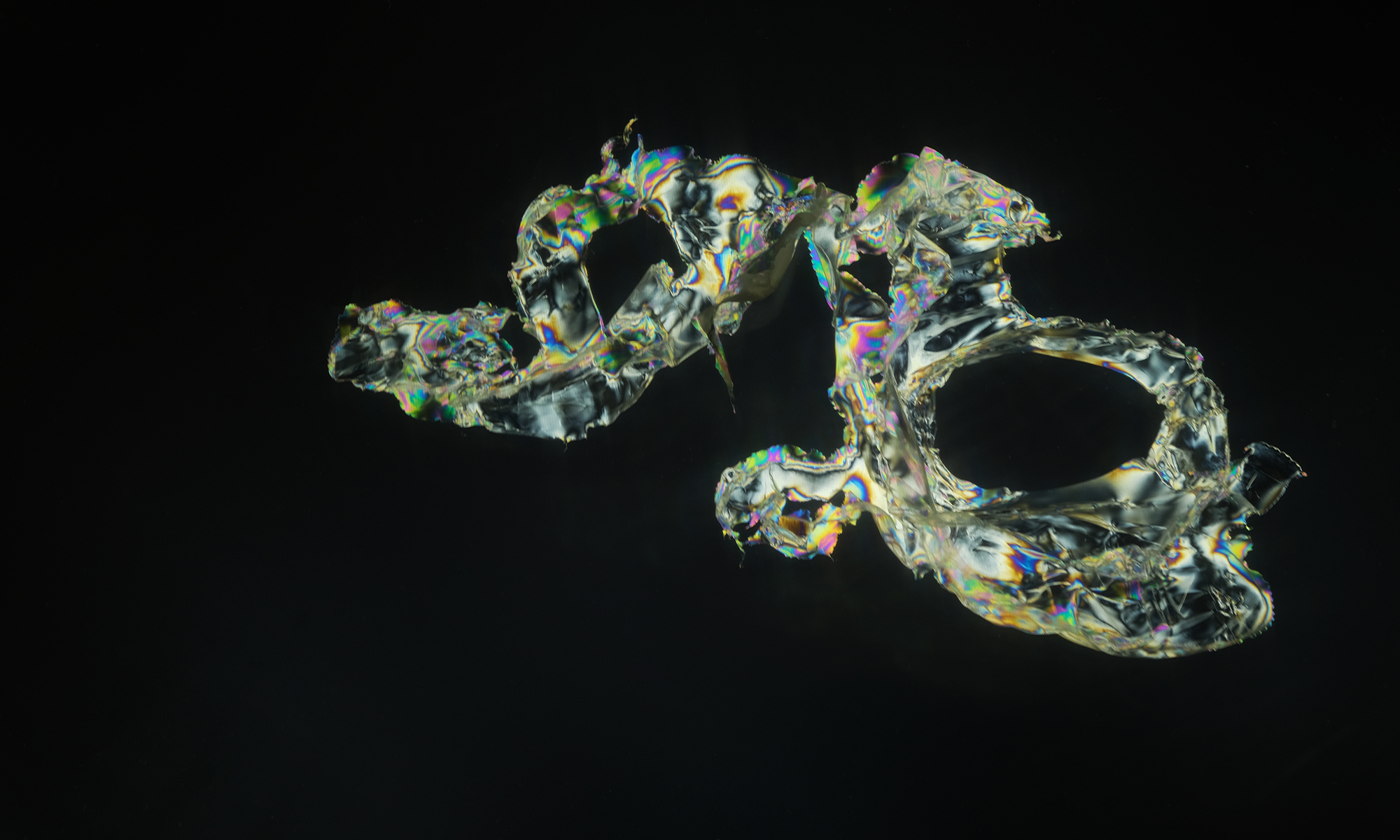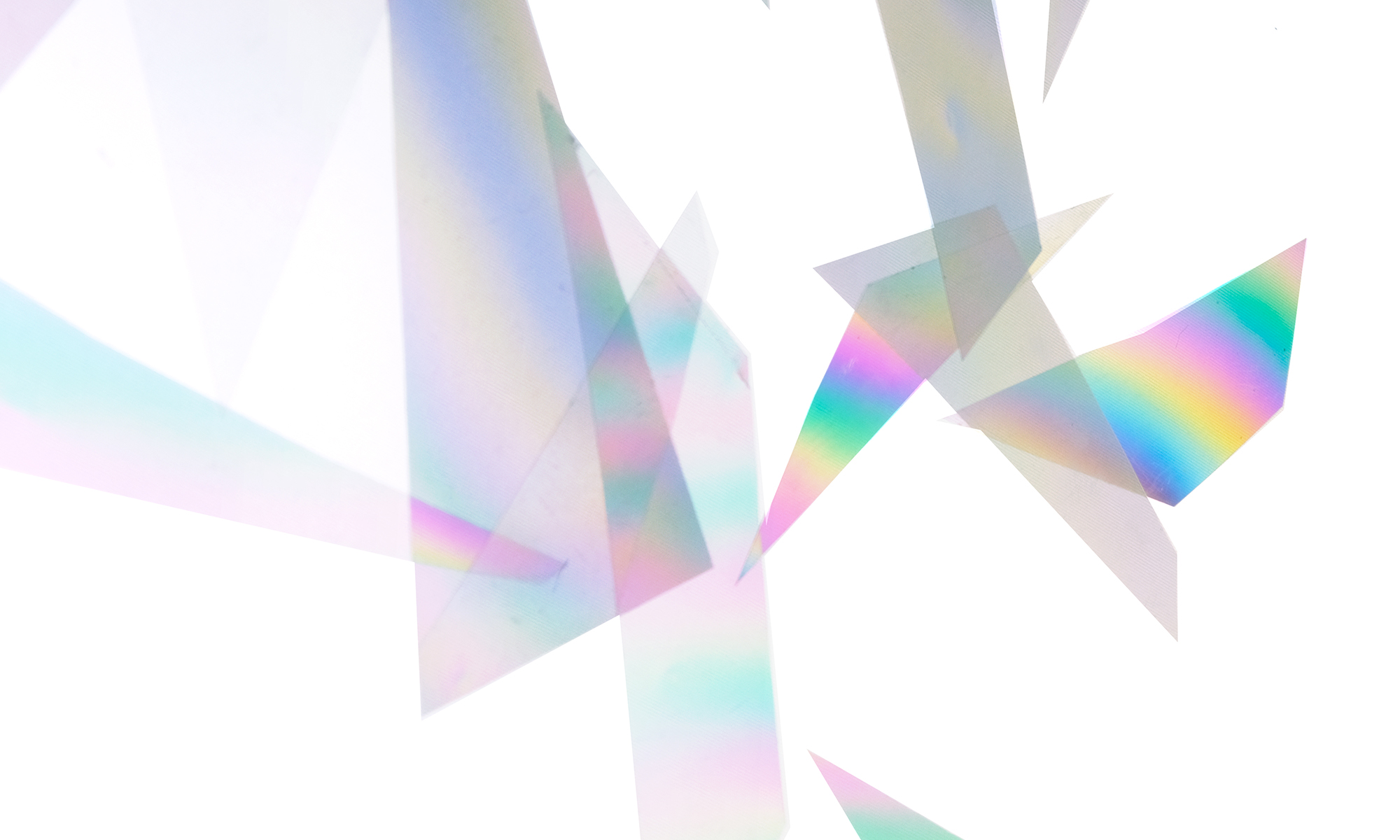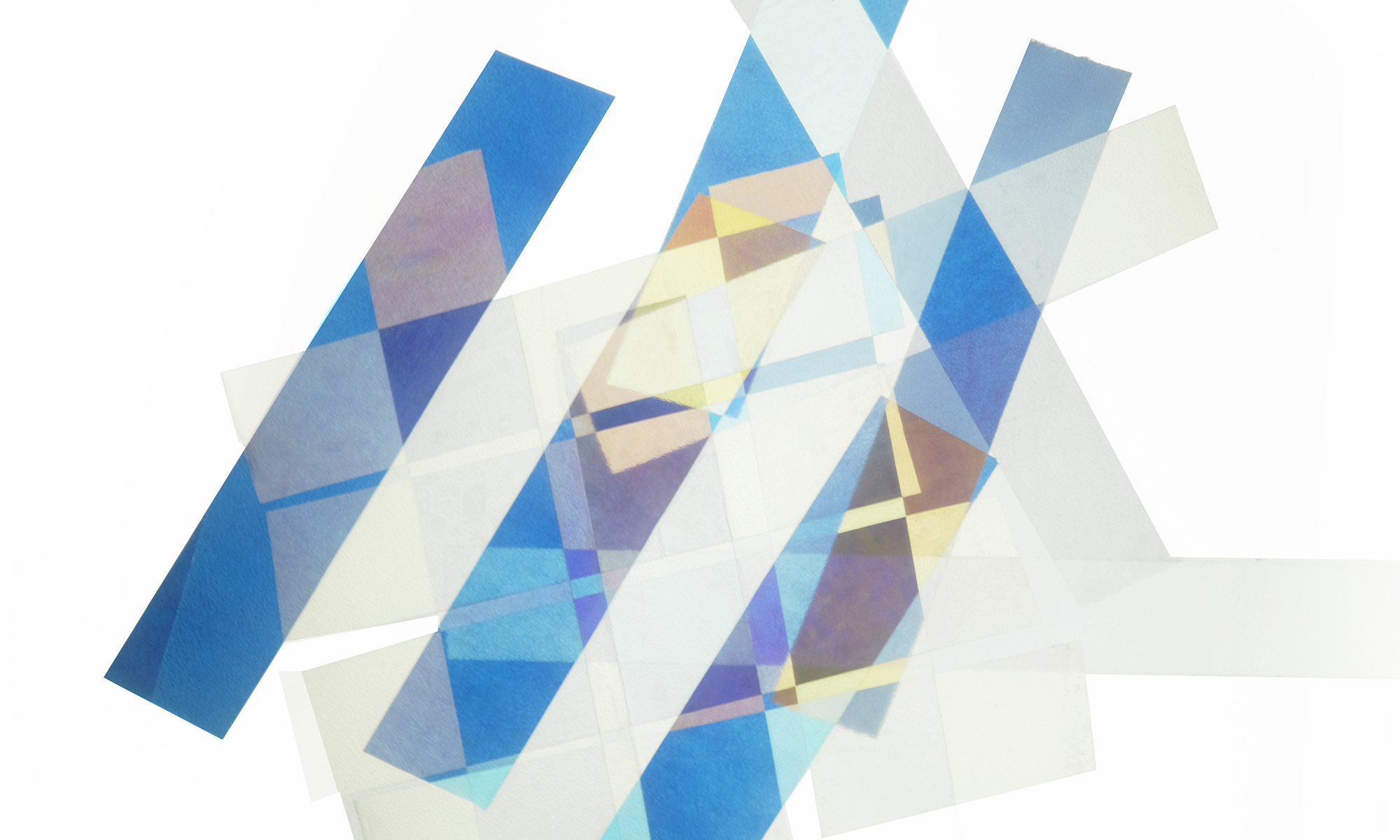 Licht-Exponat
made in Gießen
2019
Wir wollen Sie hinter das Licht führen, für ein erhellendes Erlebnis.
Unser neues Exponat manipuliert Licht, um verborgene Strukturen in transparenten Kunststoff-Objekten Farbig sichtbar zu machen.
Hinter dieser magischen Performance, steht ein rein analoges Gerät, welches wir komplett aus recycelten Materialien umgesetzt haben.
Durch unsere langjährigen Erfahrungen aus dem Spielwarendesign, so wie unsere Liebe zu Phänomenen, wissen wir wie man Interesse bei Jung und Alt wecken kann. Drehen, Legen und Erforschen, durch den simplen Aufbau regt das Licht-Exponat zur Interaktion an. Wenn wir Ihre Neugier über unseren Exponat-Bau geweckt haben, kommen sie gerne auf uns zu. Wir wollen Sie ja nicht im Dunkeln stehen lassen. >>Entwurf, Entwicklung, Umsetzung, Fertigung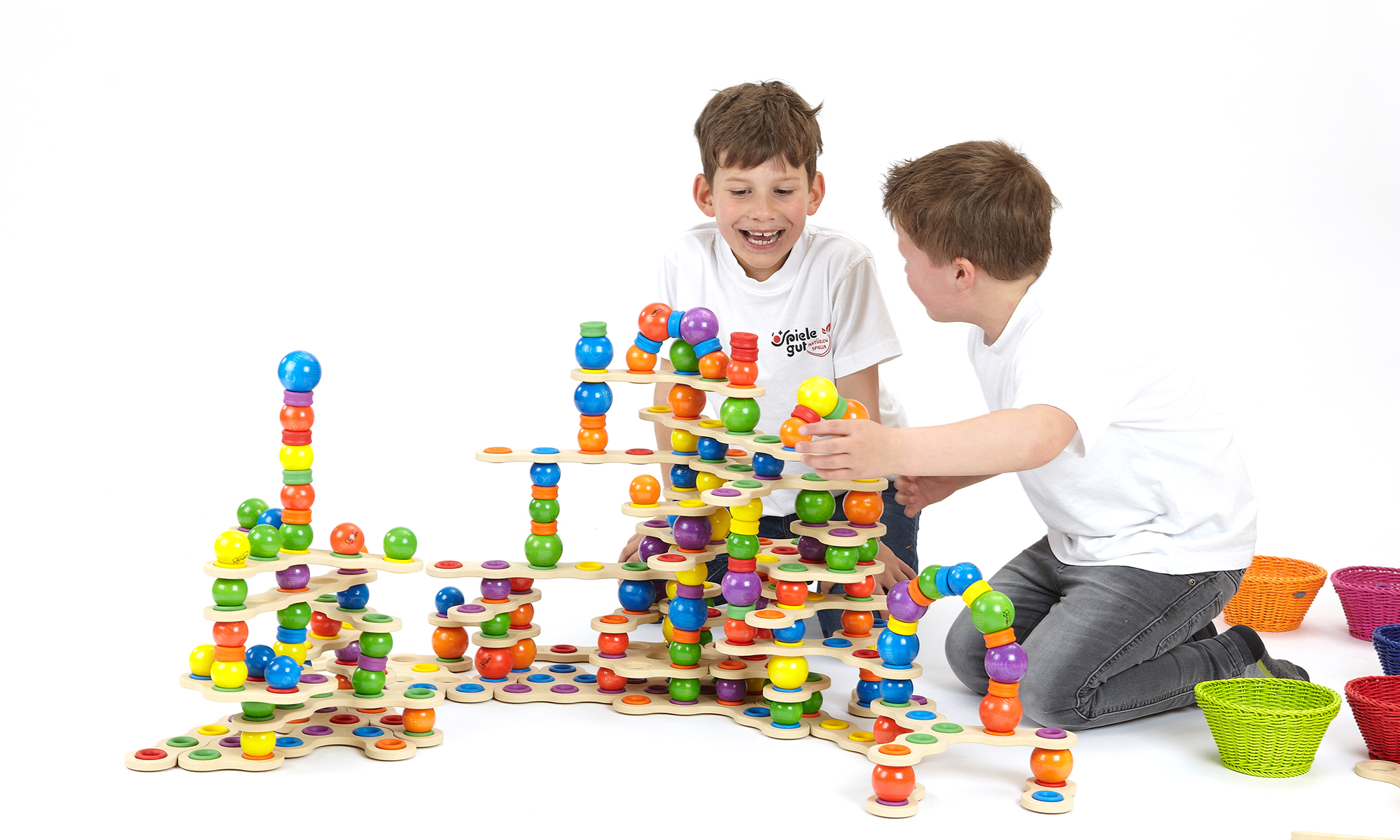 KuKo - ball concept
olifu GmbH
2017
Wooden balls are faszinating - and - the like to roll as much as they can. With KuKo we invented a pedagogical toy concept, where the ball is the central element.
Suddenly the ball becomes a construction tool or is used as a token in a game.
With the rings the balls becomes stackable, with the bars it is possible to build high structures. The clou is: all parts are harmonized so that they offer a lot of playing possibilitys.
>> Idea, realization, manufacturing attendance, play instruction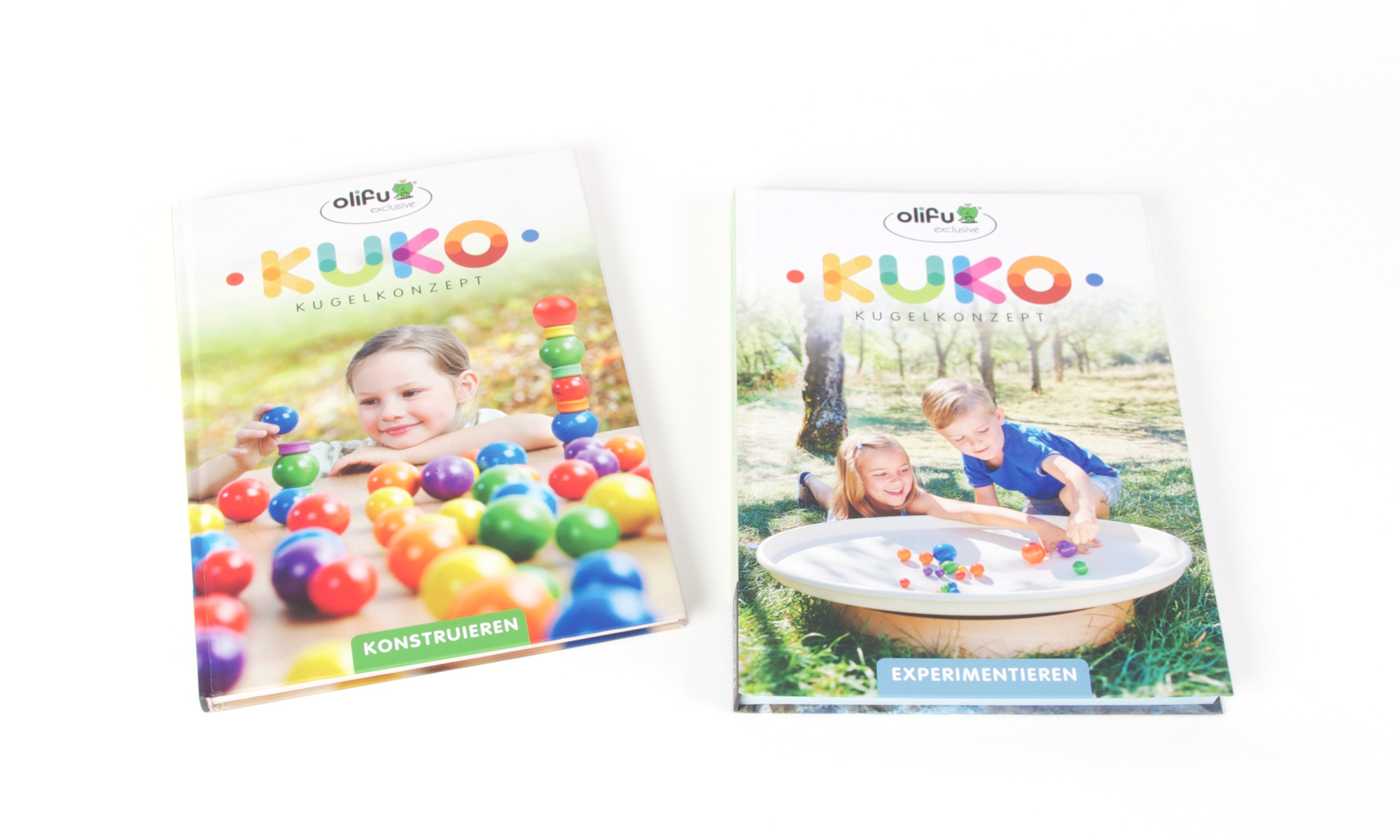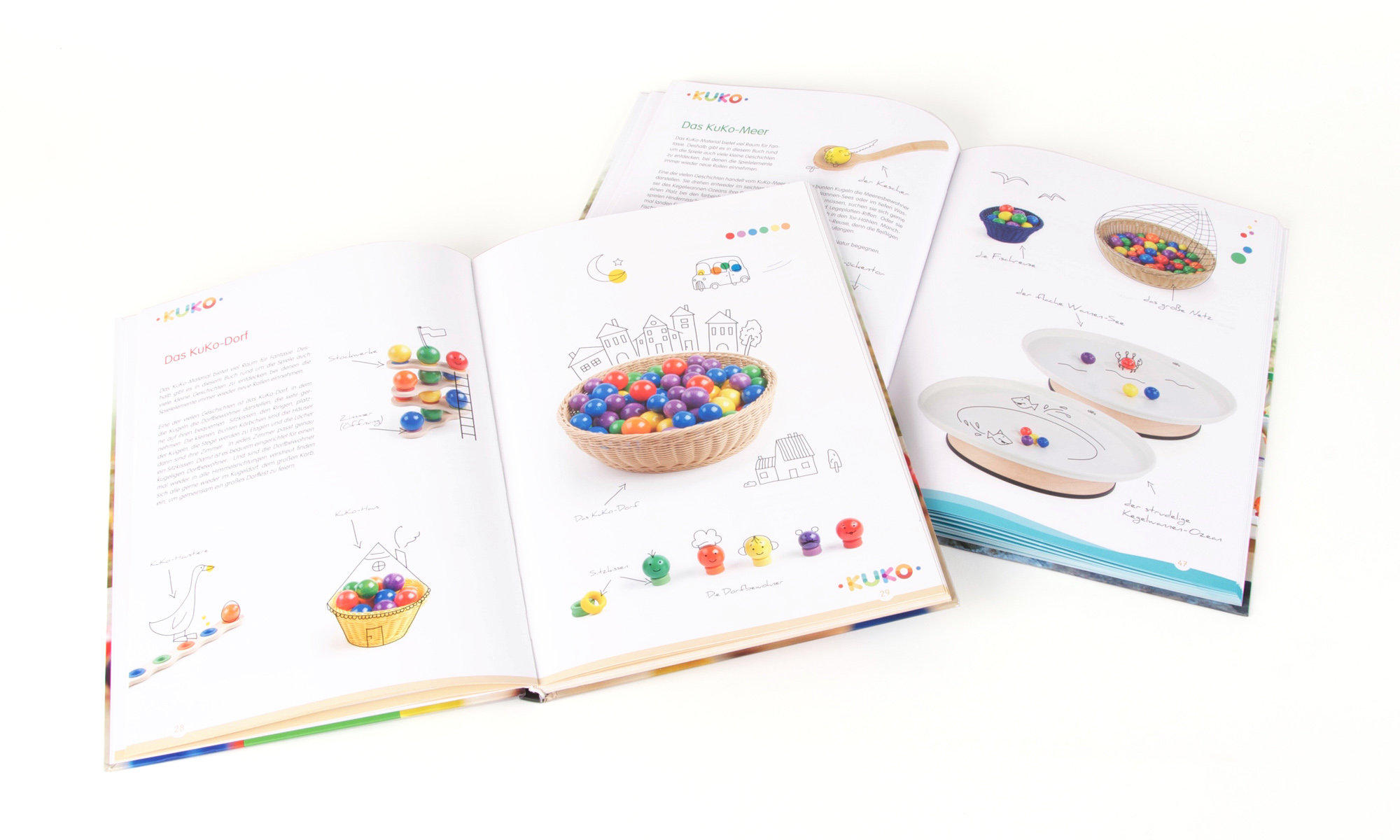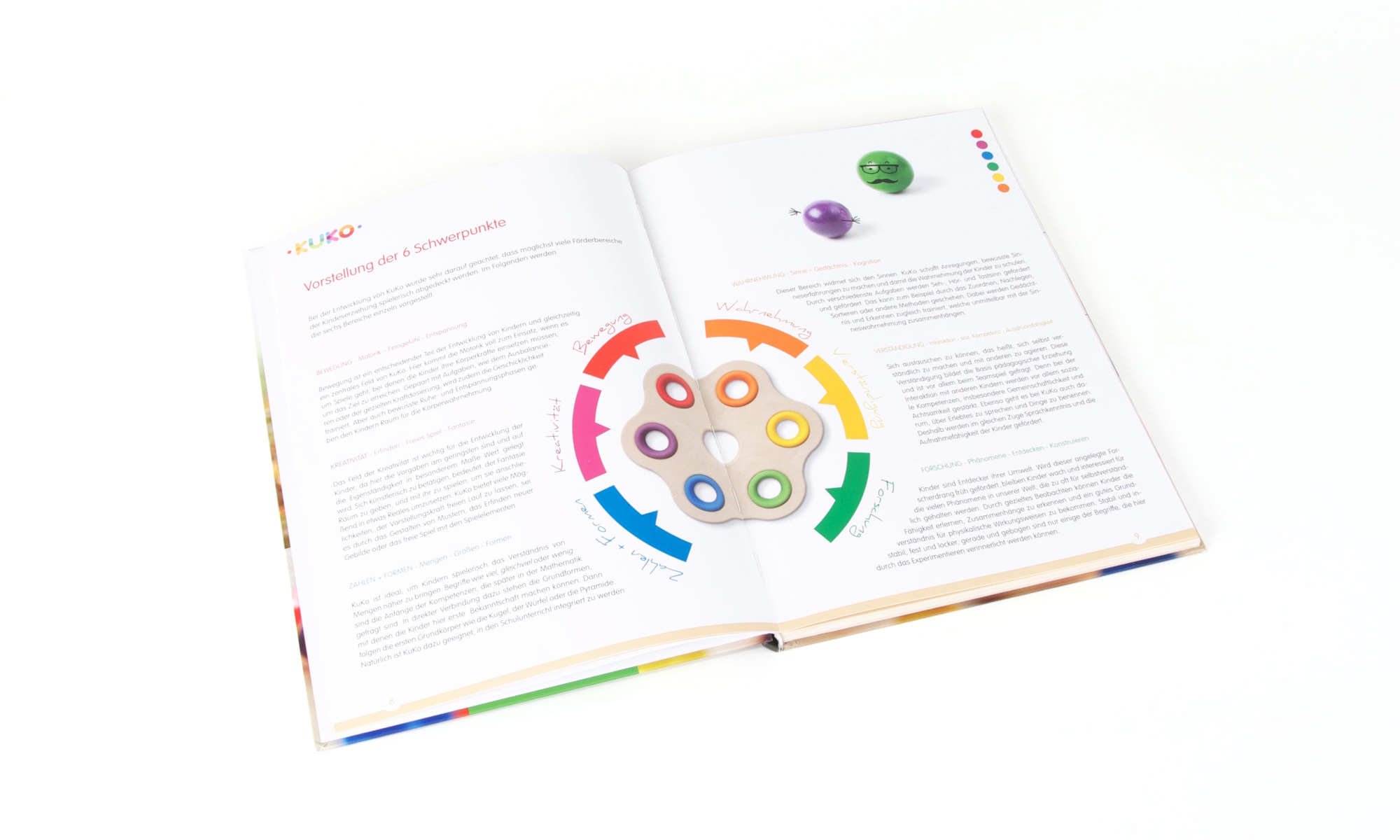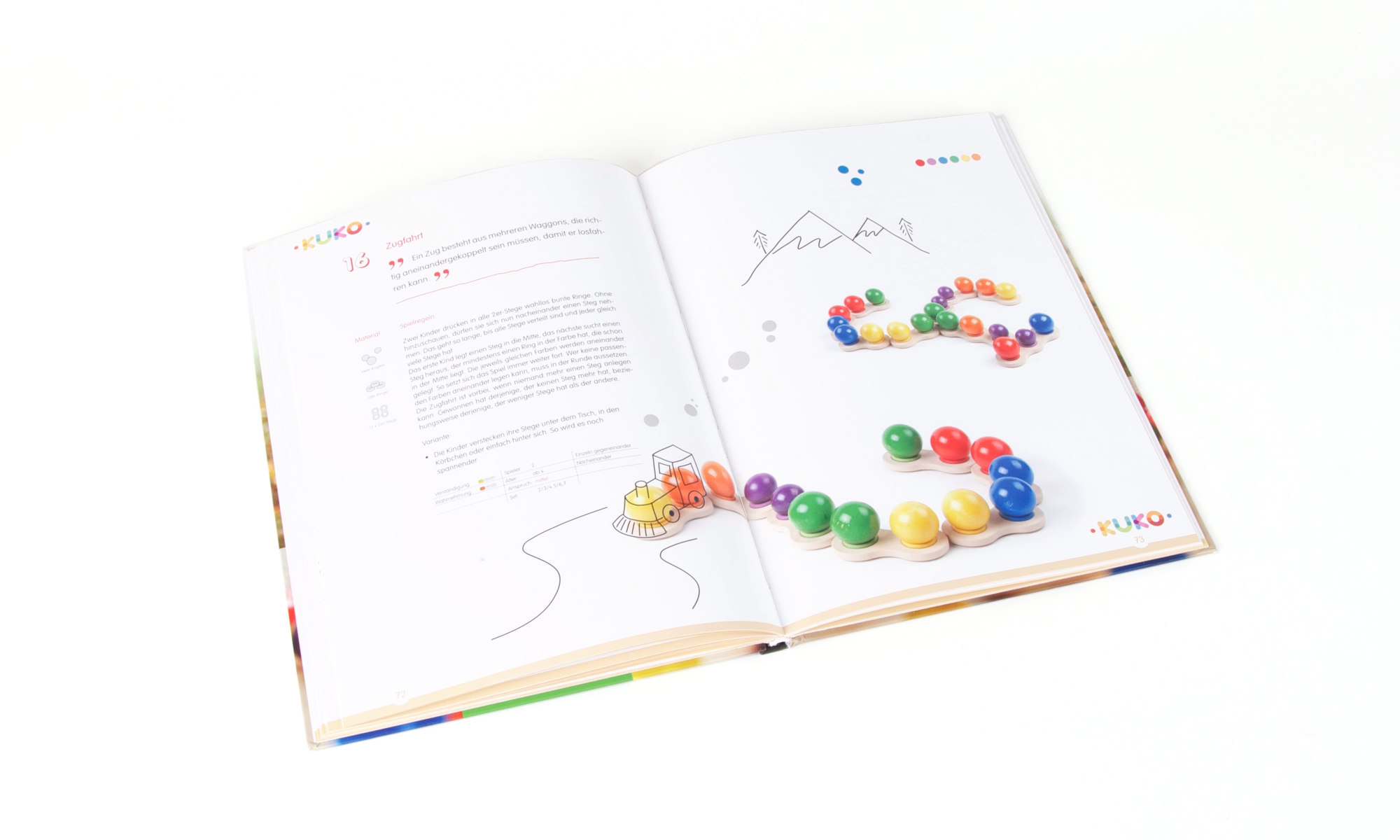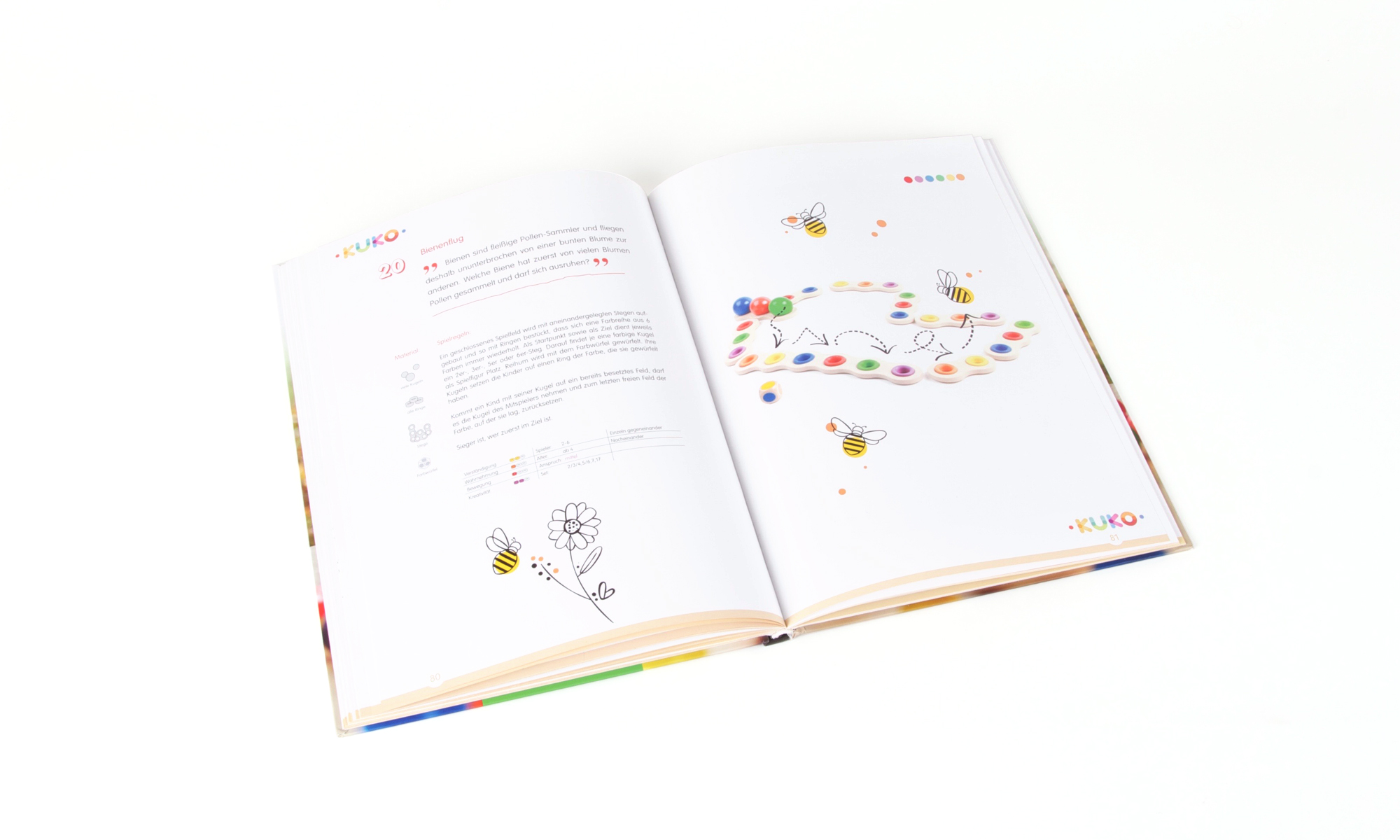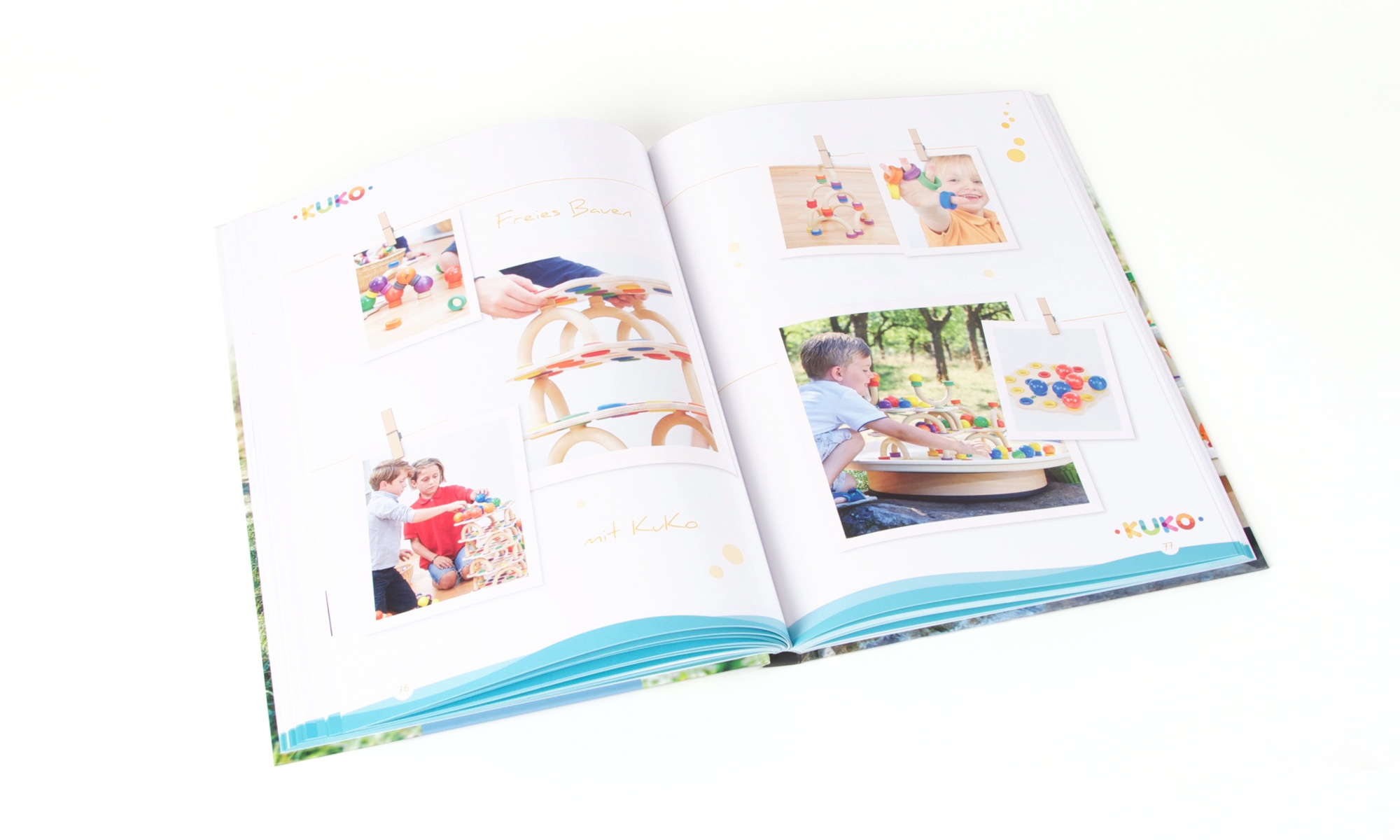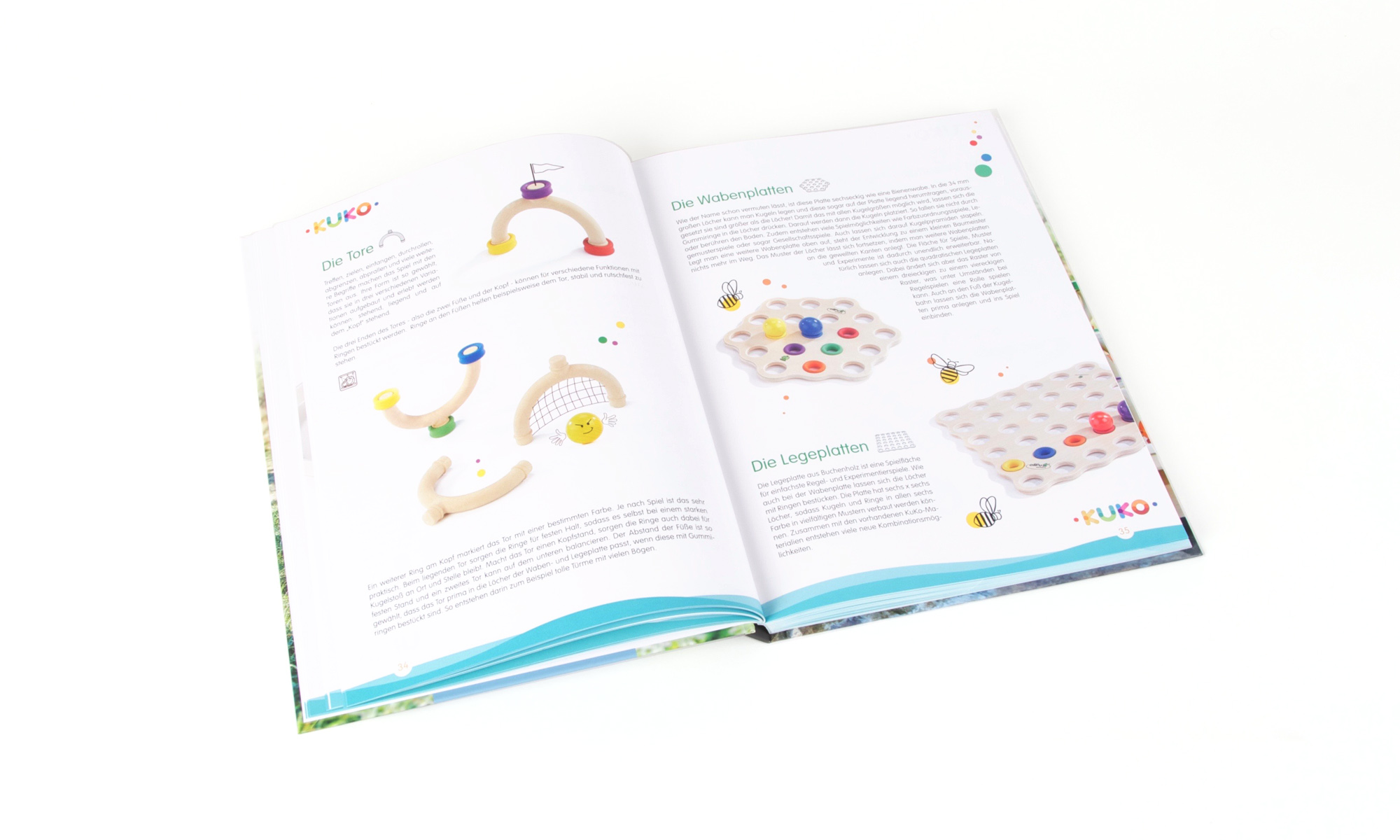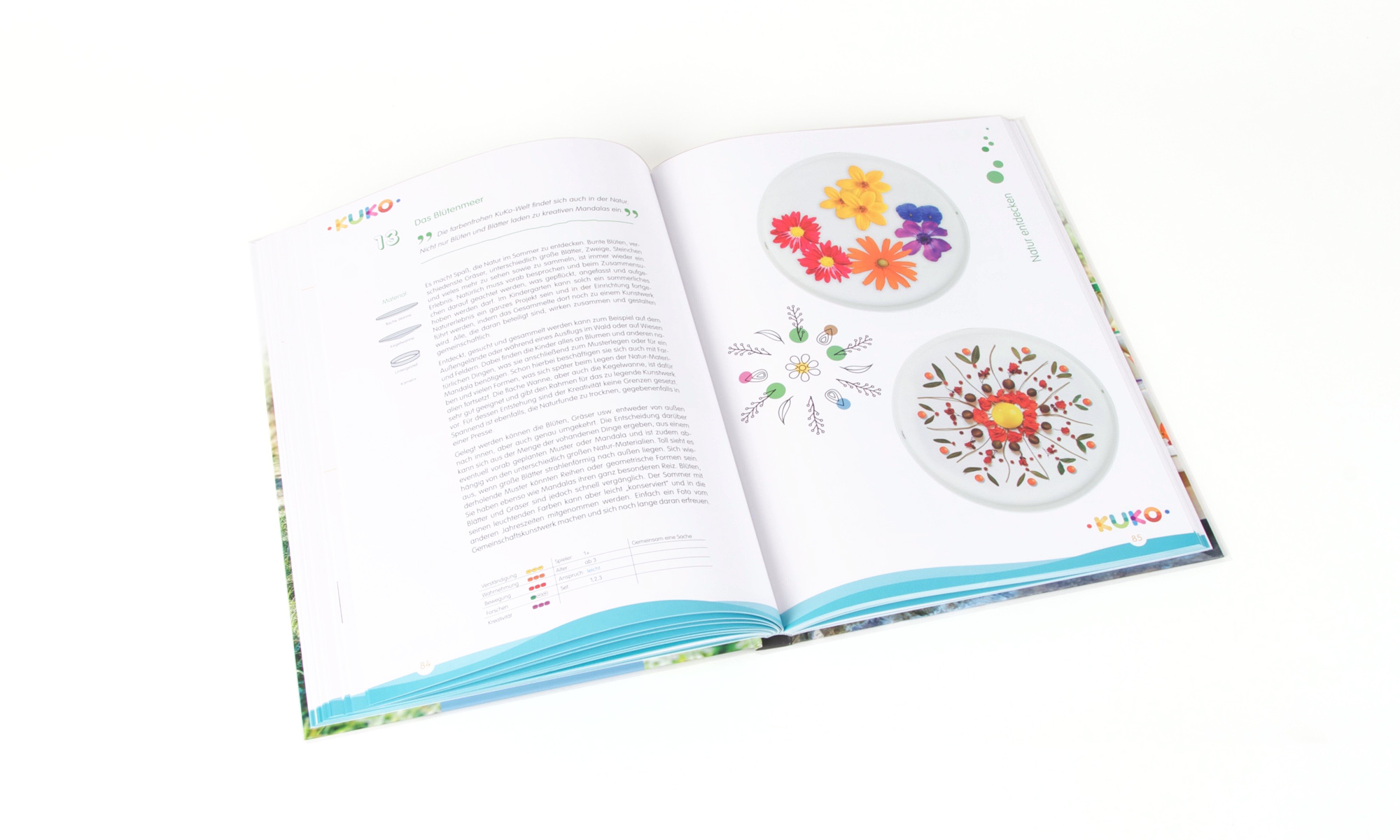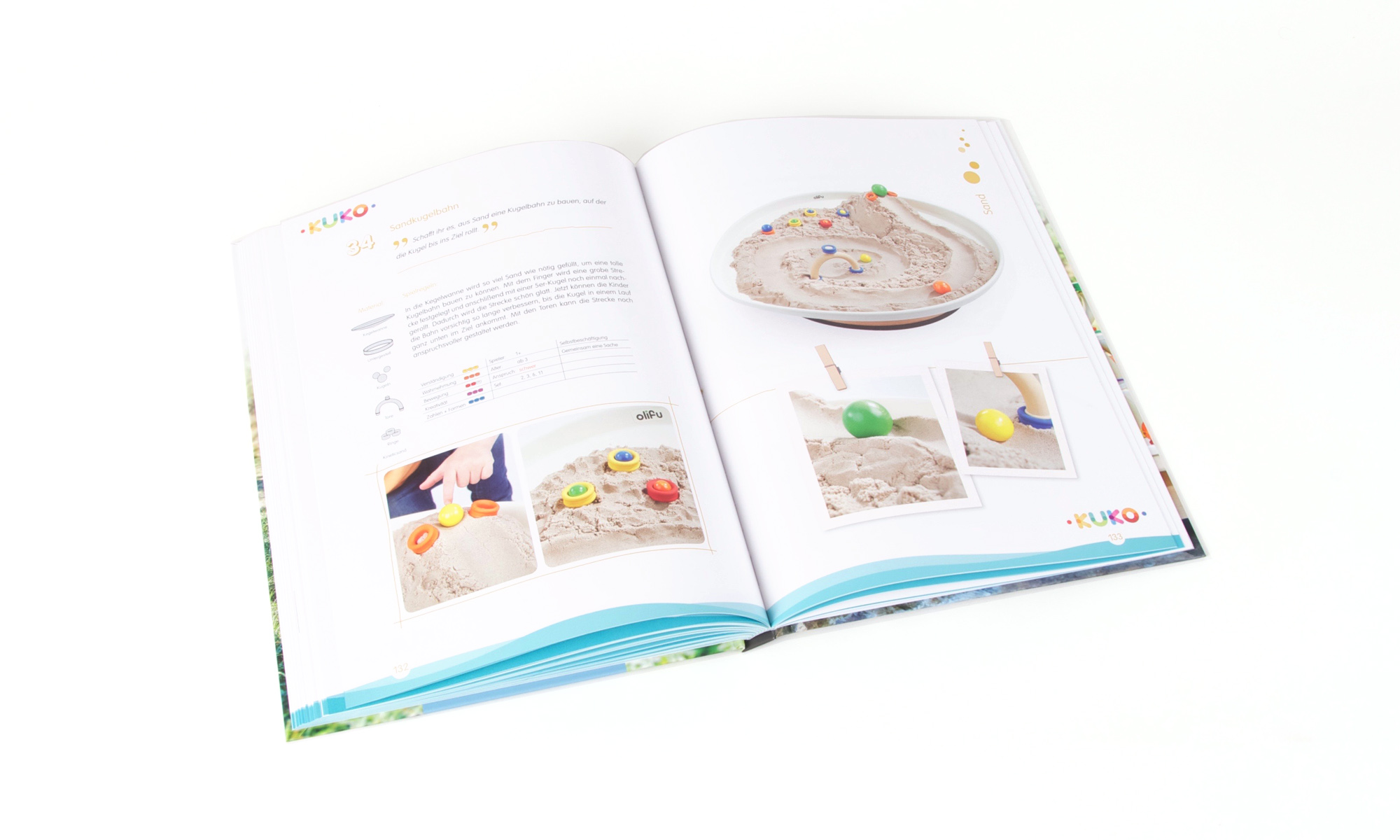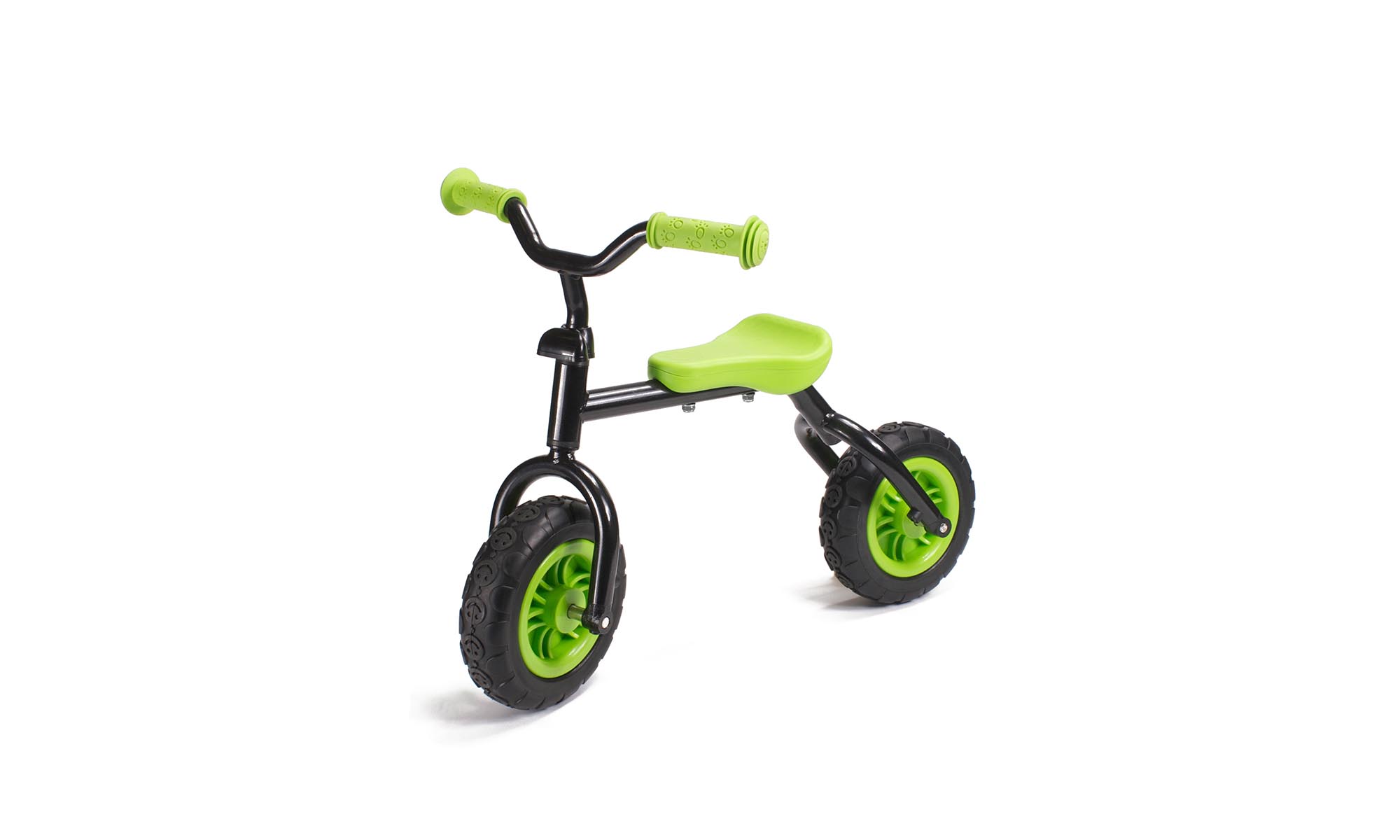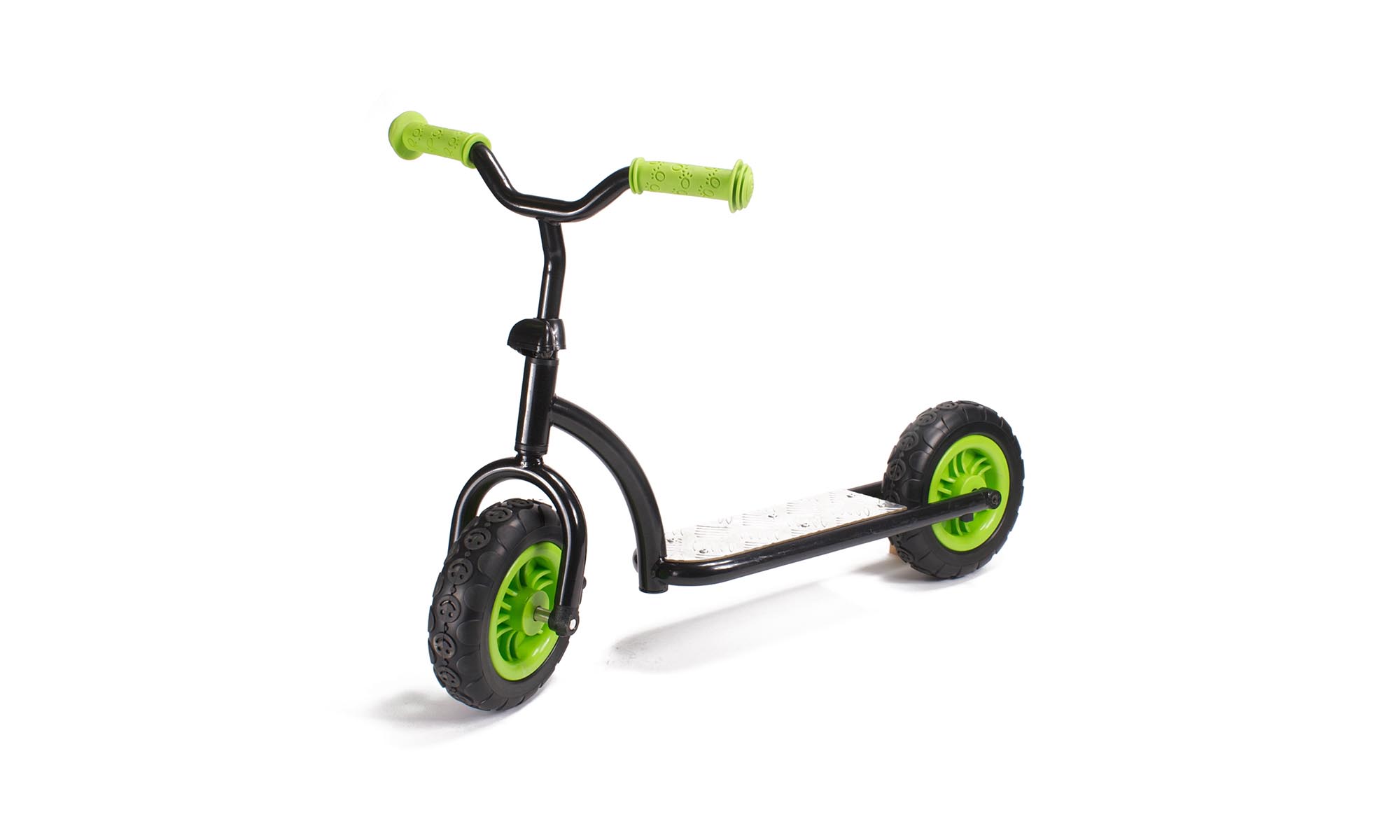 U3 vehicles (tricycle) 
olifu GmbH
2013
Learning how to go from walking to riding a vehicle has always been a fascinating step in a child's developmental process and one that should not be missed. Bikez Minis is a range of vehicles especially created by Olifu for children under 3 to be used in pedagogical institutions such as kindergartens and pre-schools. Because of their unique stability these bikes serve as reliable vehicles being used by many children day after day.
>>Design, Development, production supervision, quality control.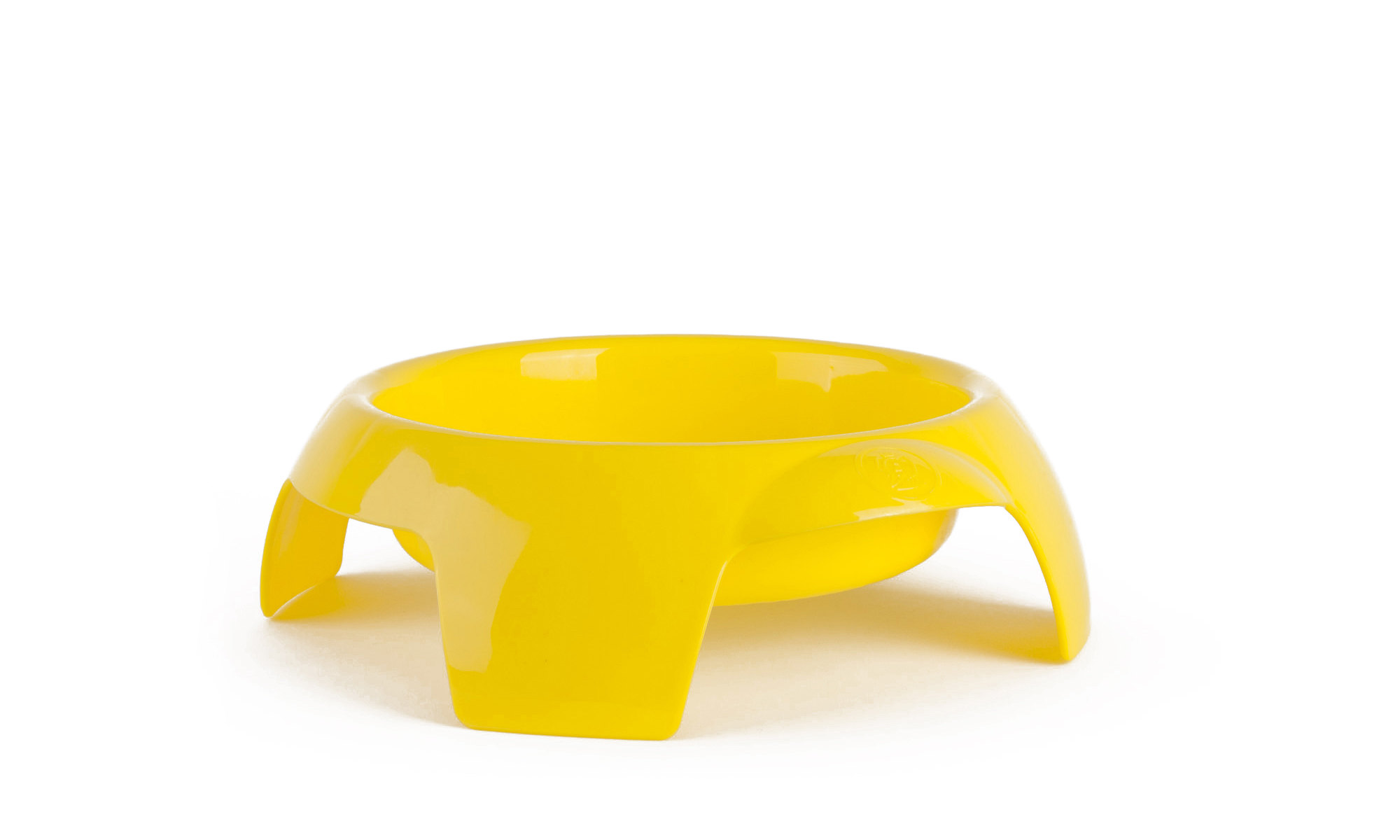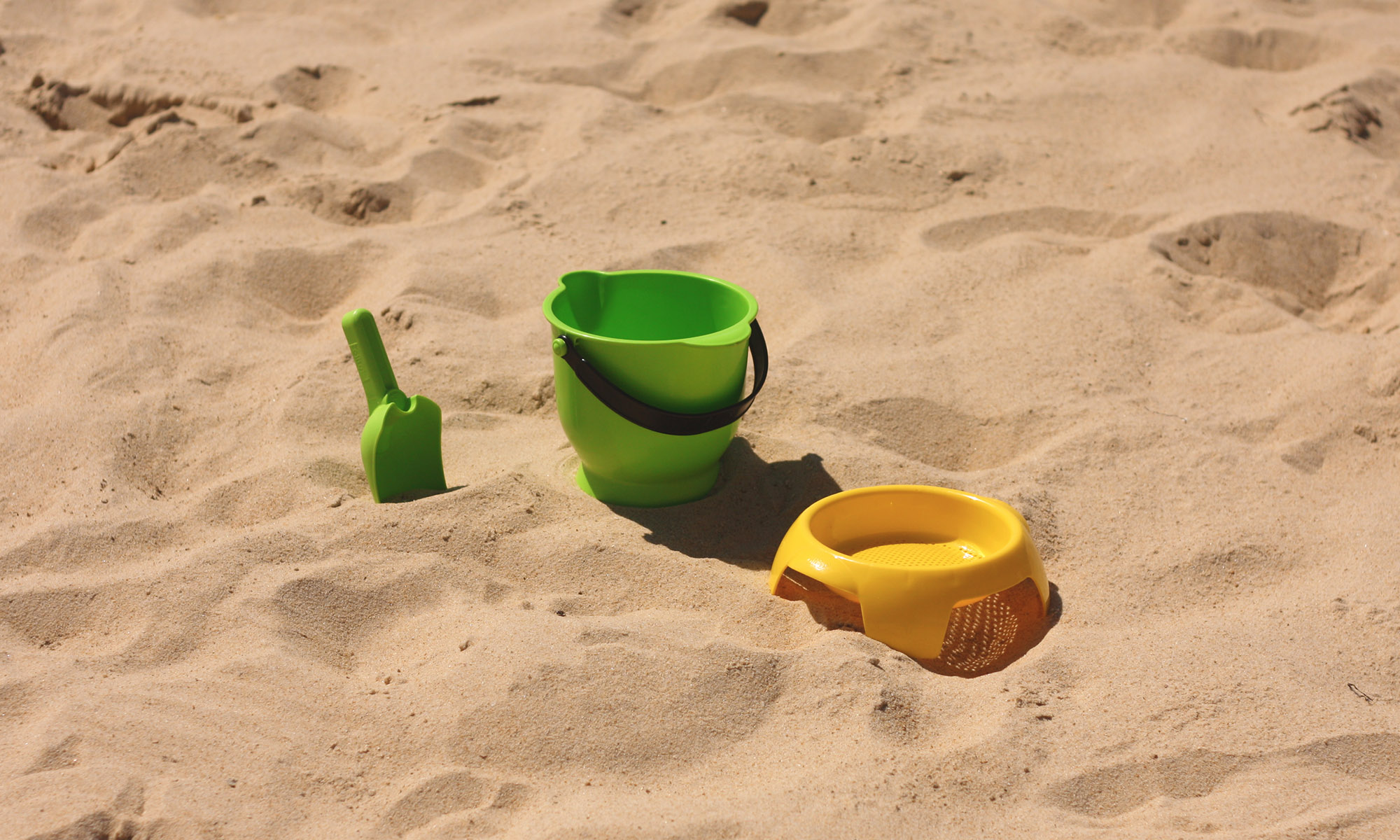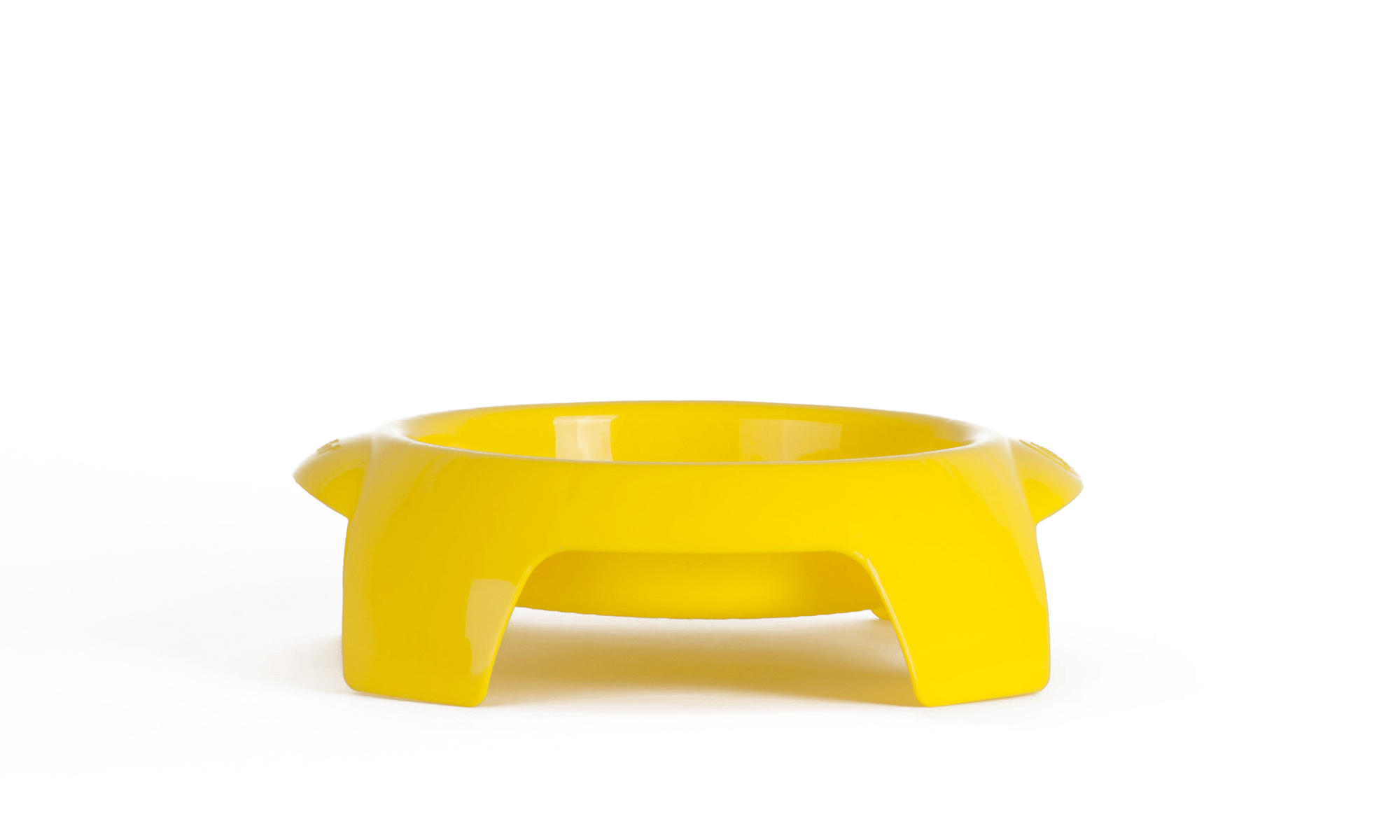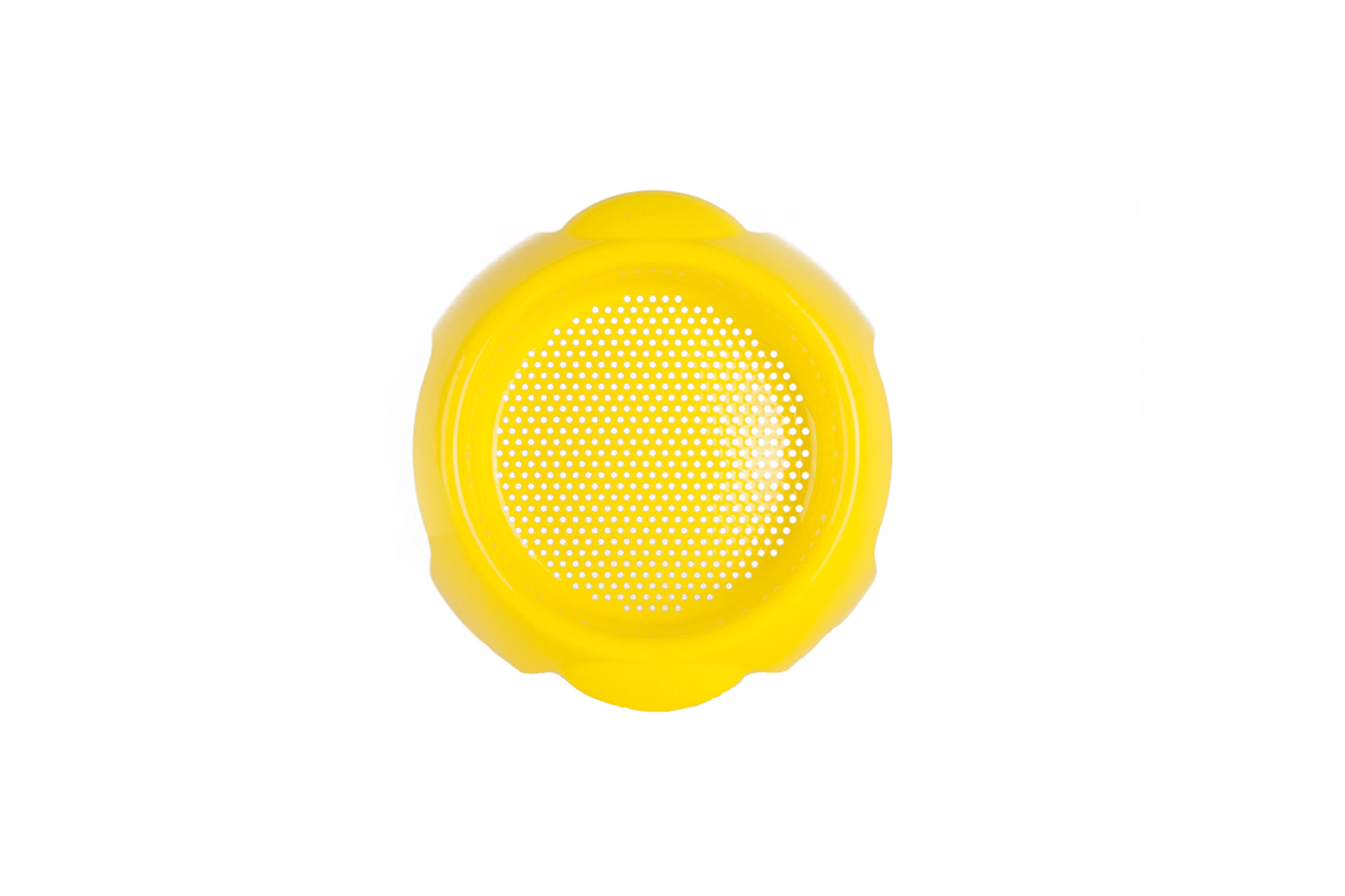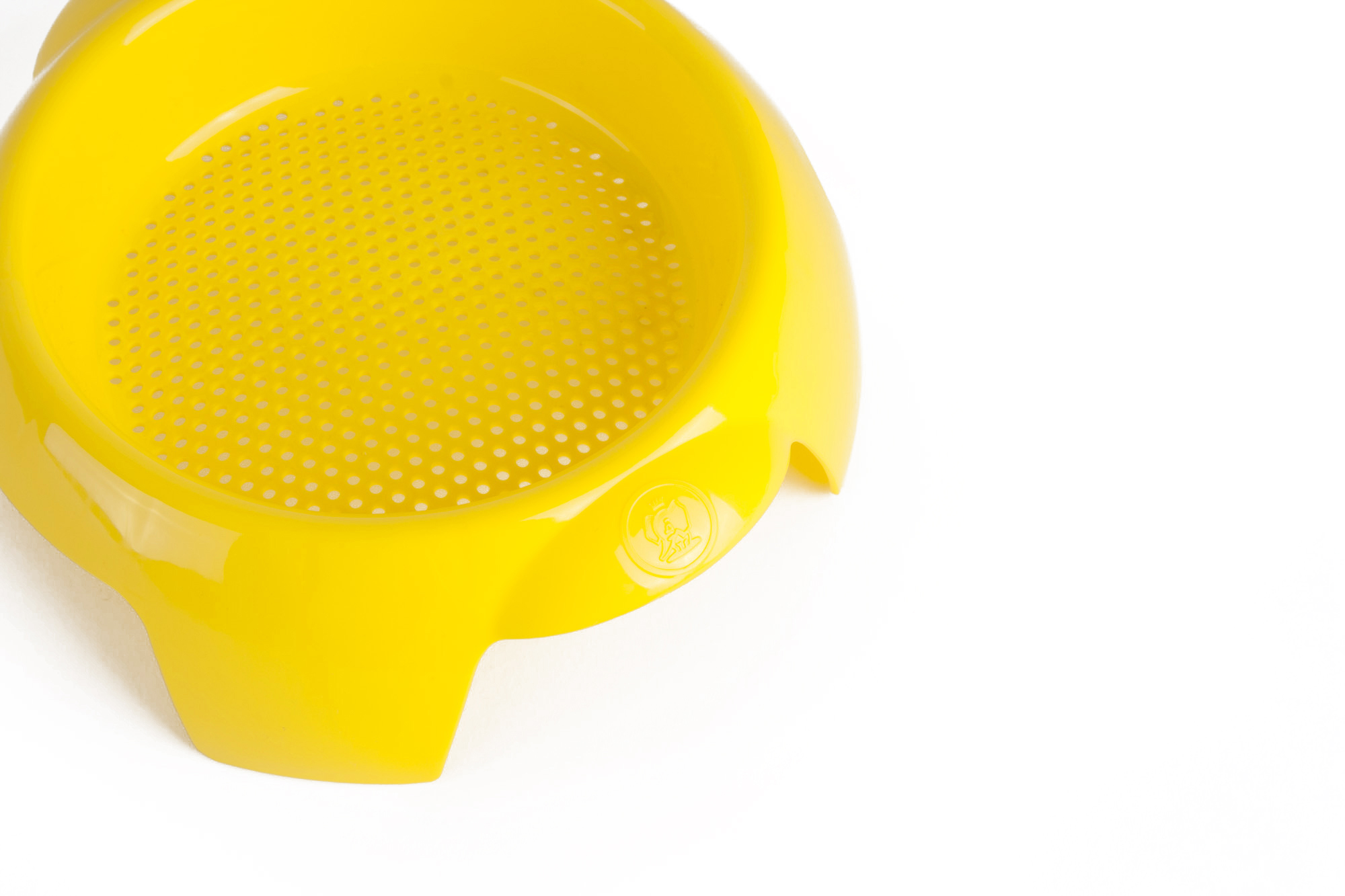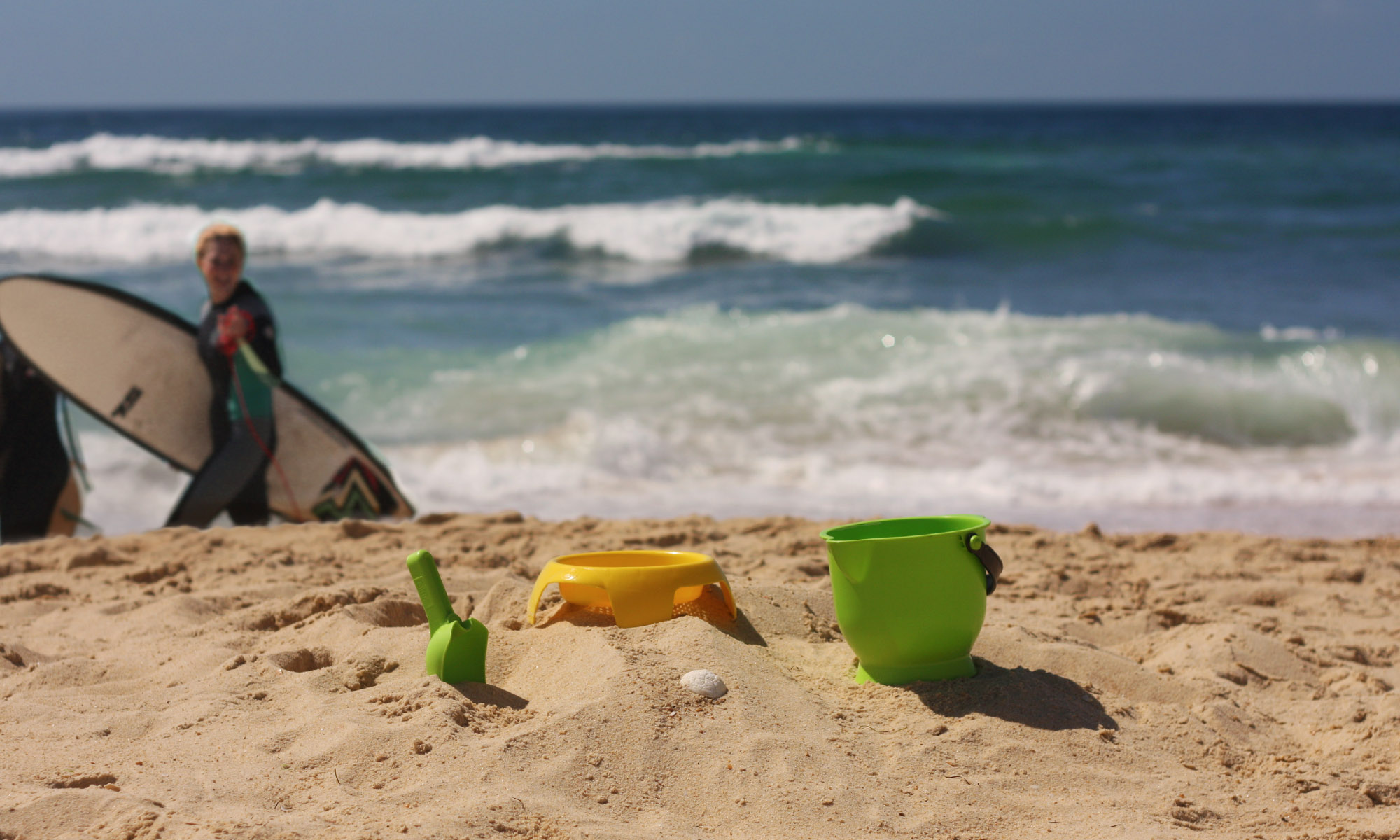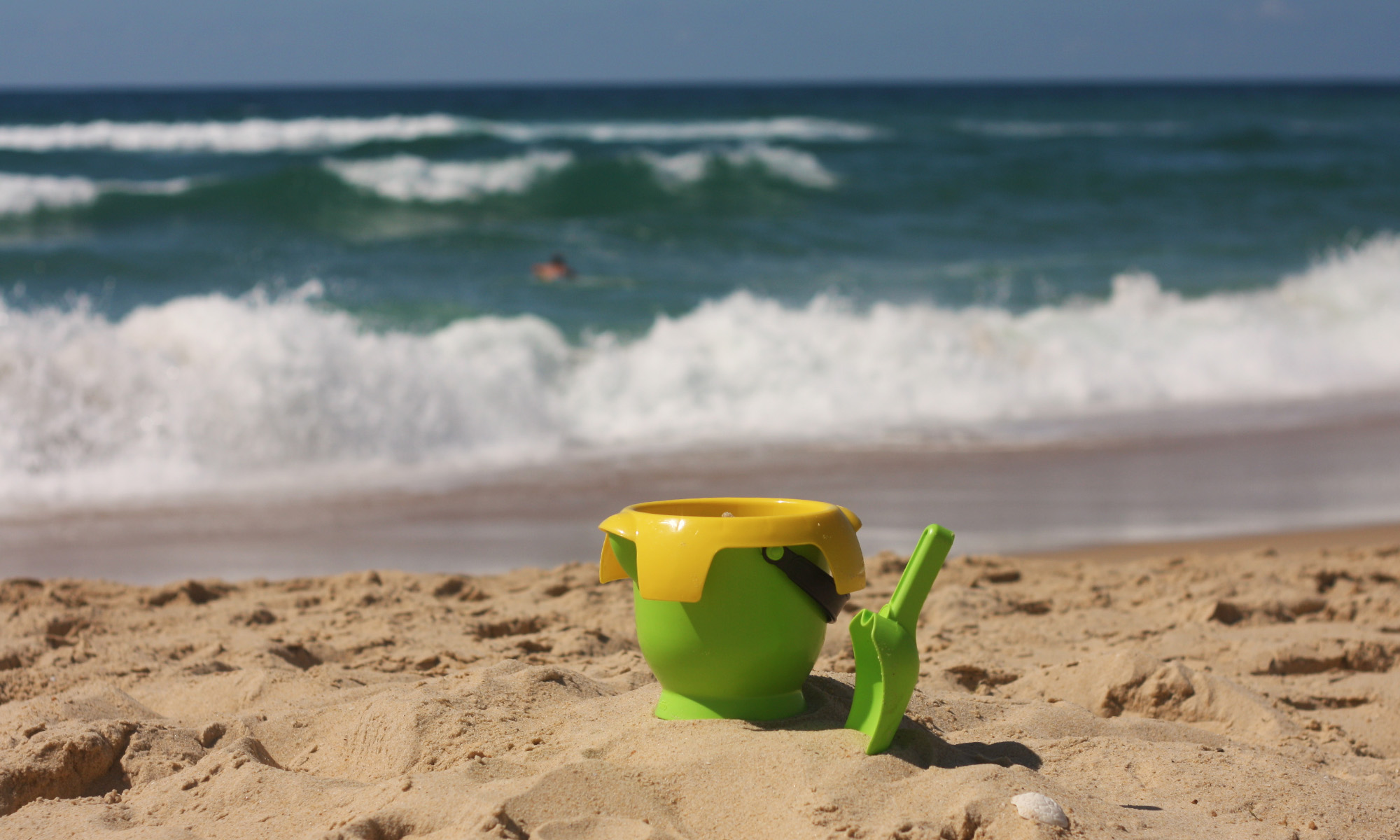 Sandsieve
olifu GmbH
2014
A small detail sets our Sandsieve apart from most others. The four legs not only give it the apperance of a small turtle, they also make it possible to use it when it's standing on the ground. It fits perfectly ontop olifu's Sand Bucket and of course it is stackable.
>>Design, development and production supervision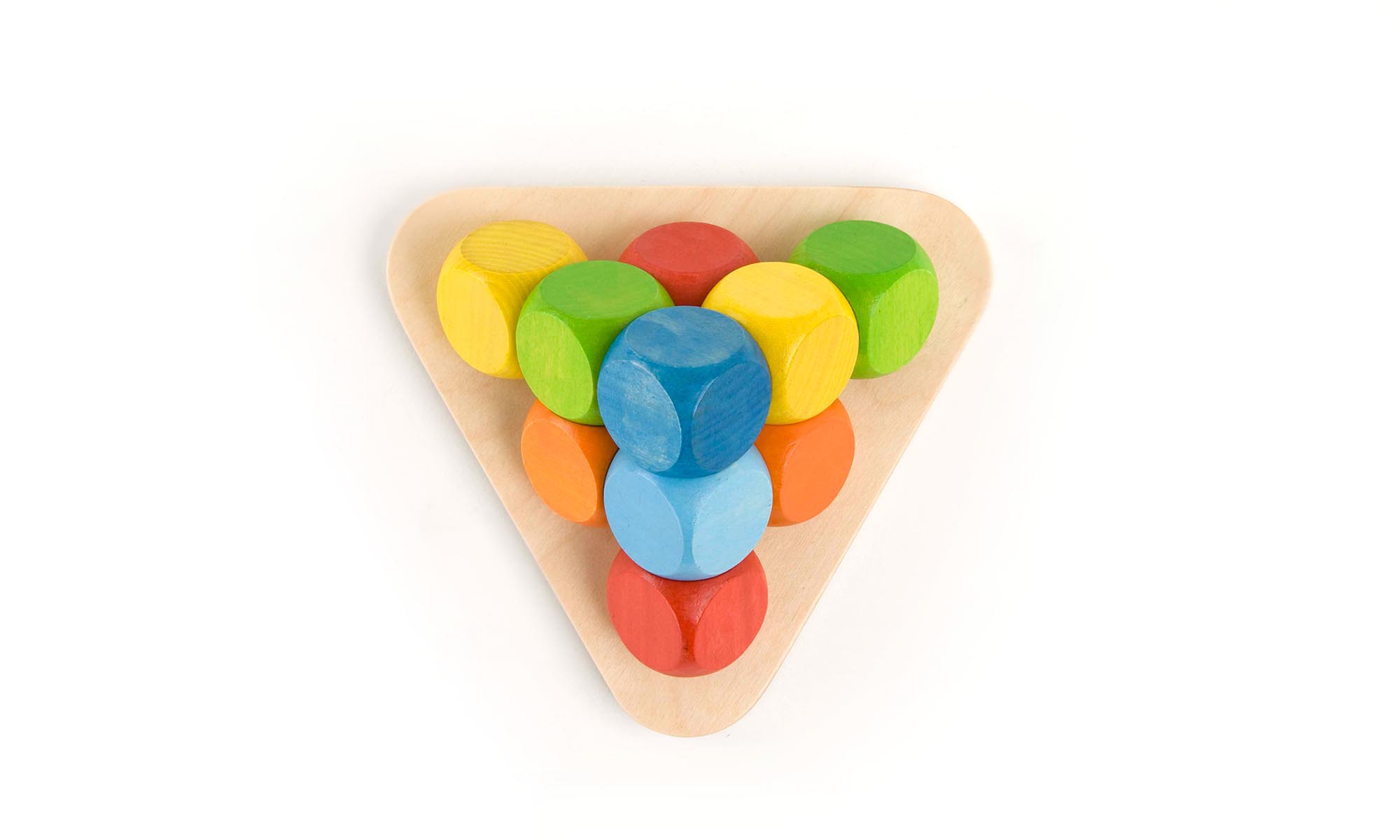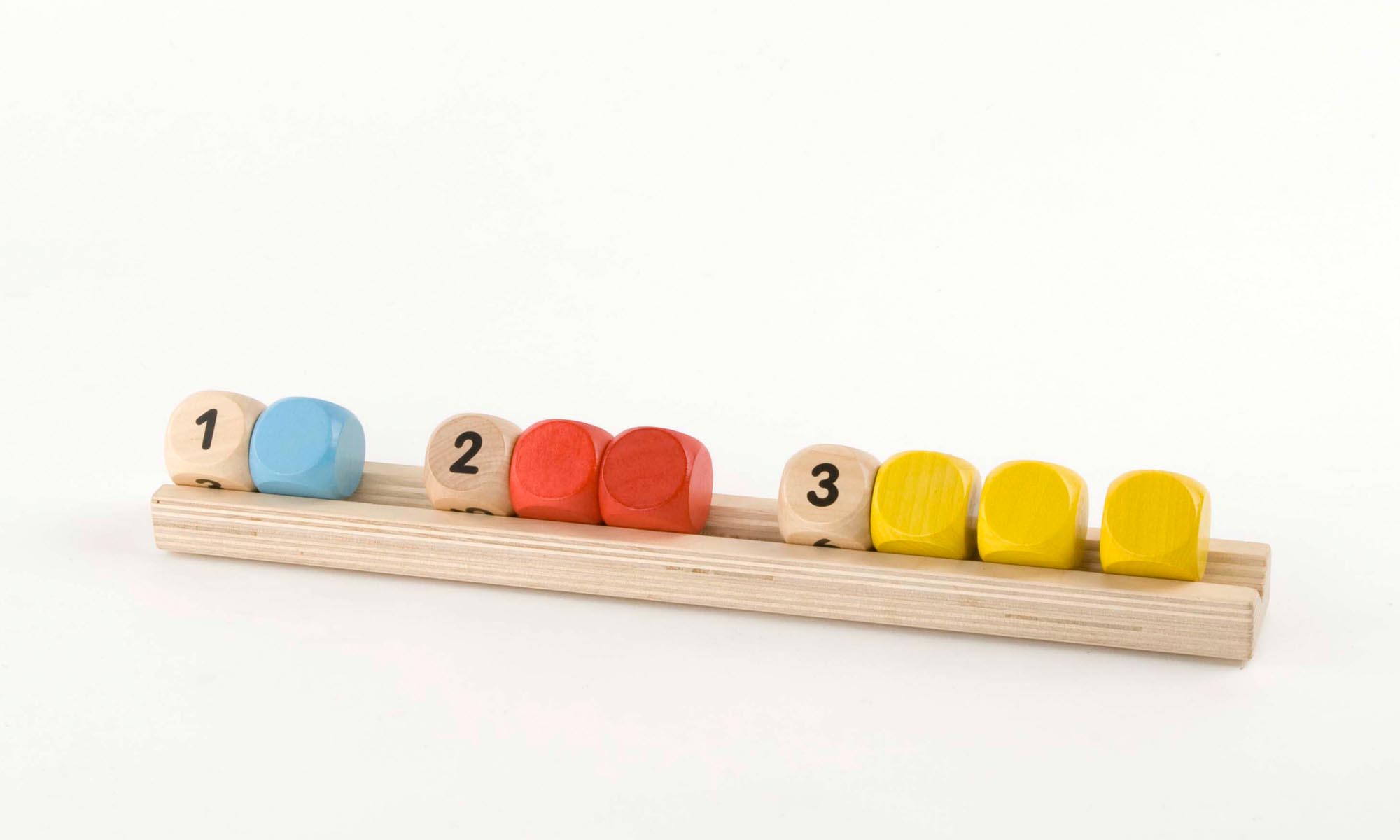 Cube jetties and plates
olifu GmbH
2013
Put them in a line, pile them up or arrange them, as you like. We've created the perfect pyramid shaped plates and frames for our concept cubes. Tidying becomes a fun activity that even the smallest explorer can master. Whether it's putting together colourful patterns, numbers, calculations, just words or whole sentences, our range of cubes offer many possibilities.
As all the elements are compatible with each other they can be used to create whole buildings and constructions.
Varnished Beechwood.
>> Sketches, design, realization and production supervision
Info
Cube jetties and plates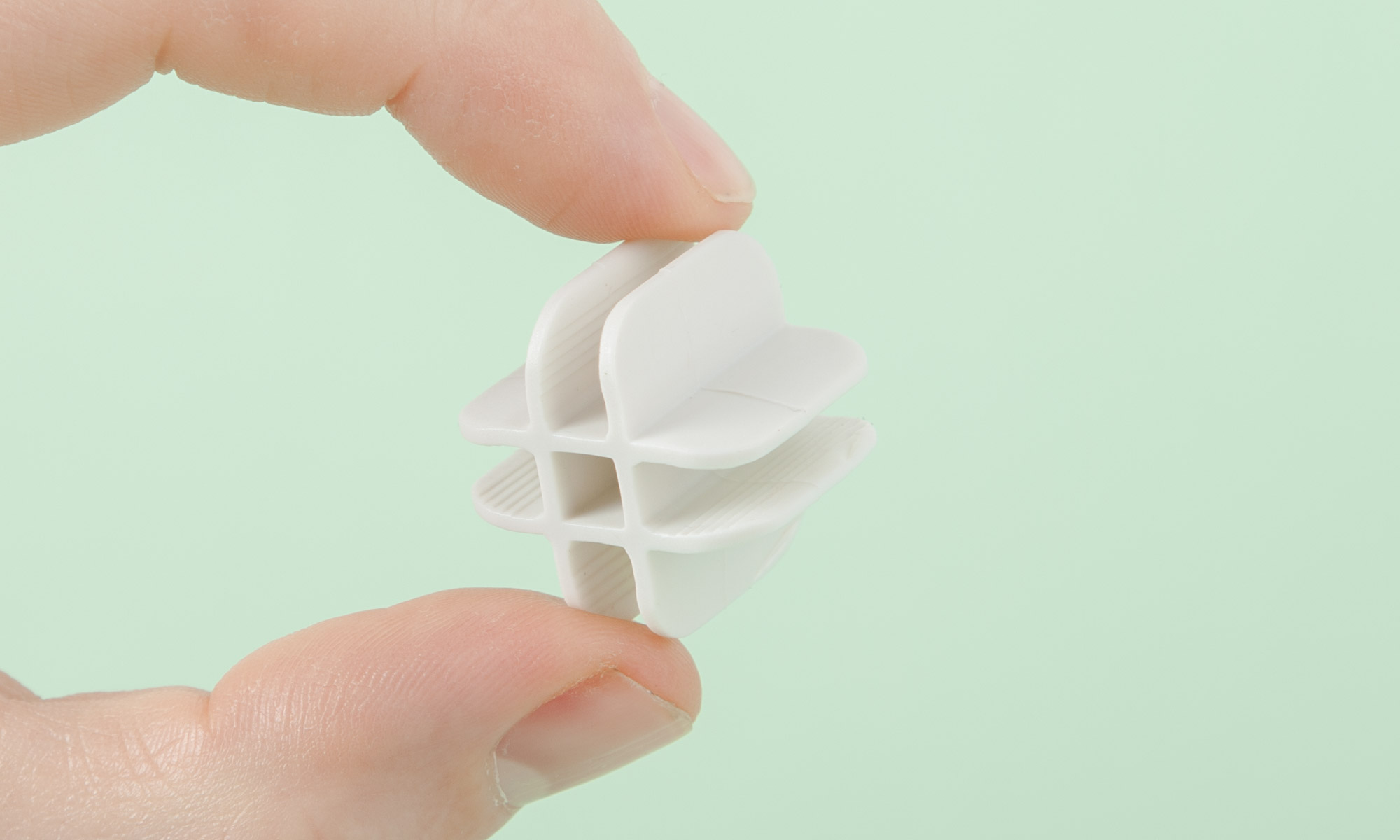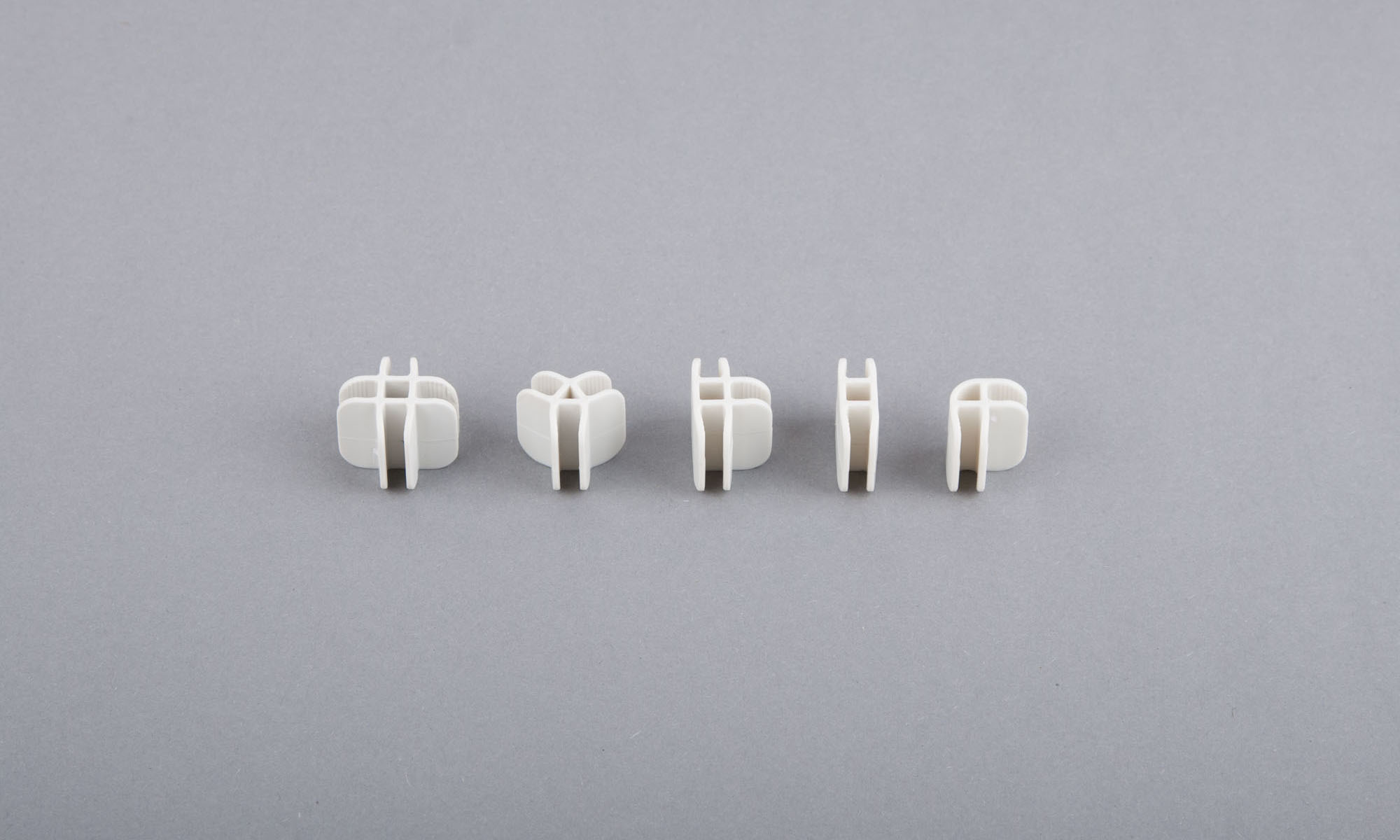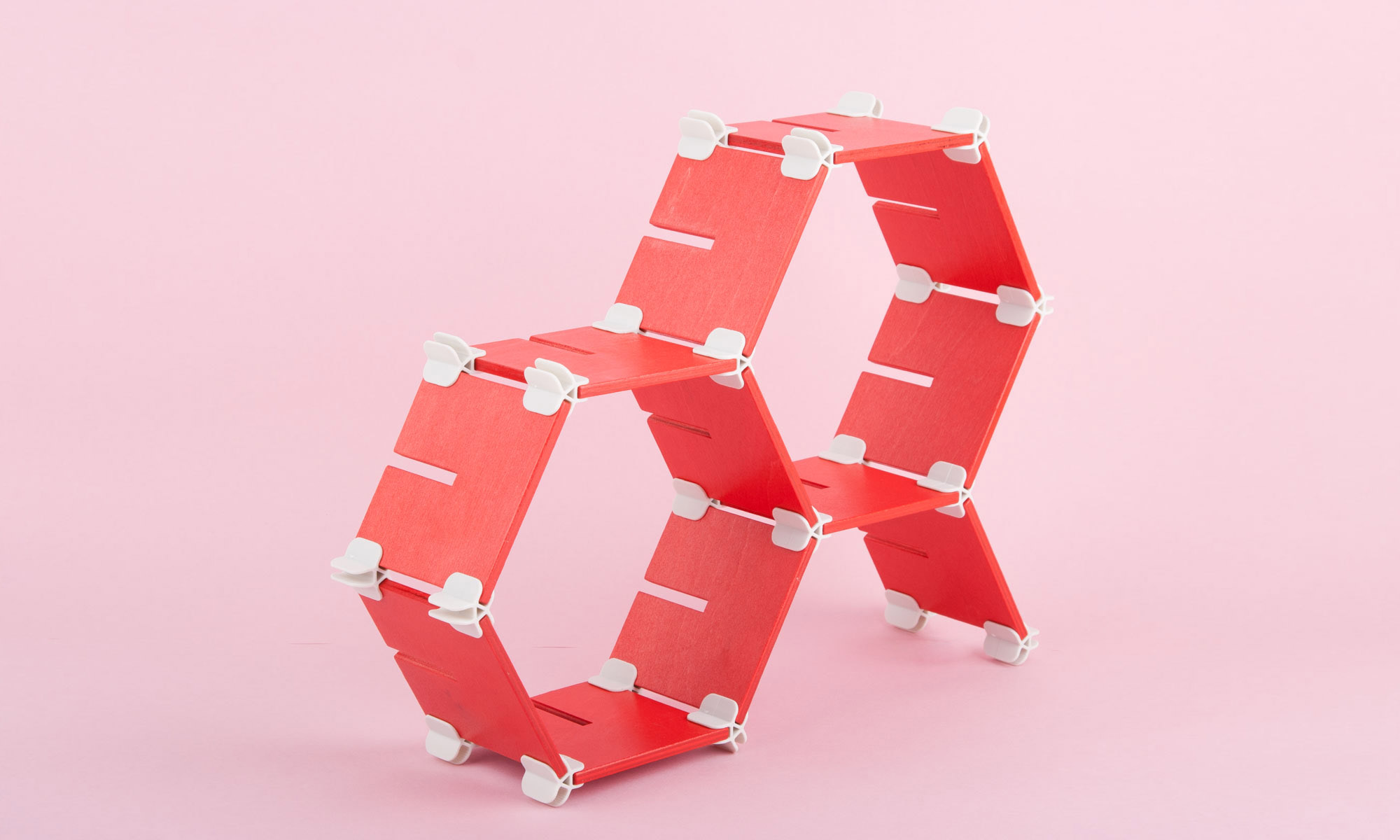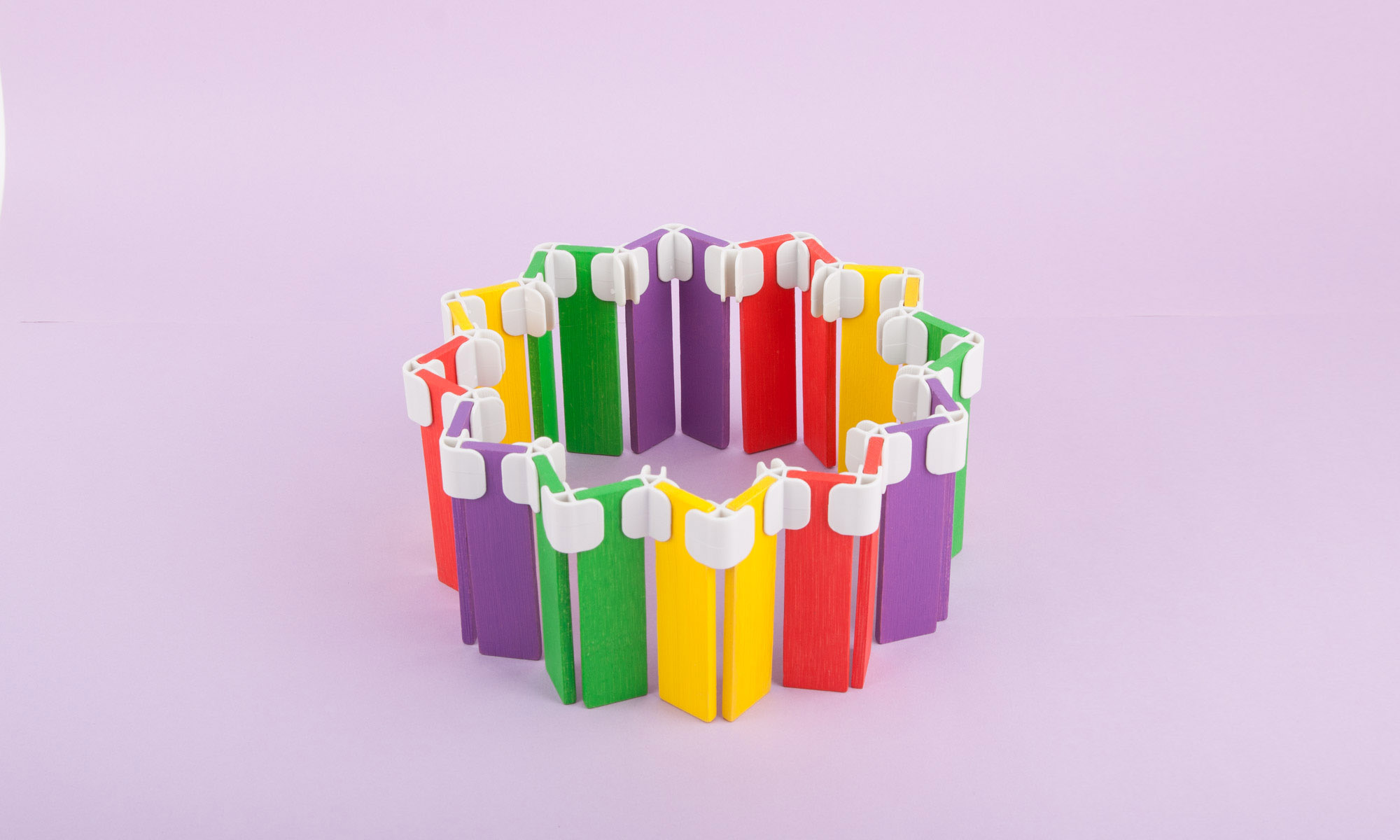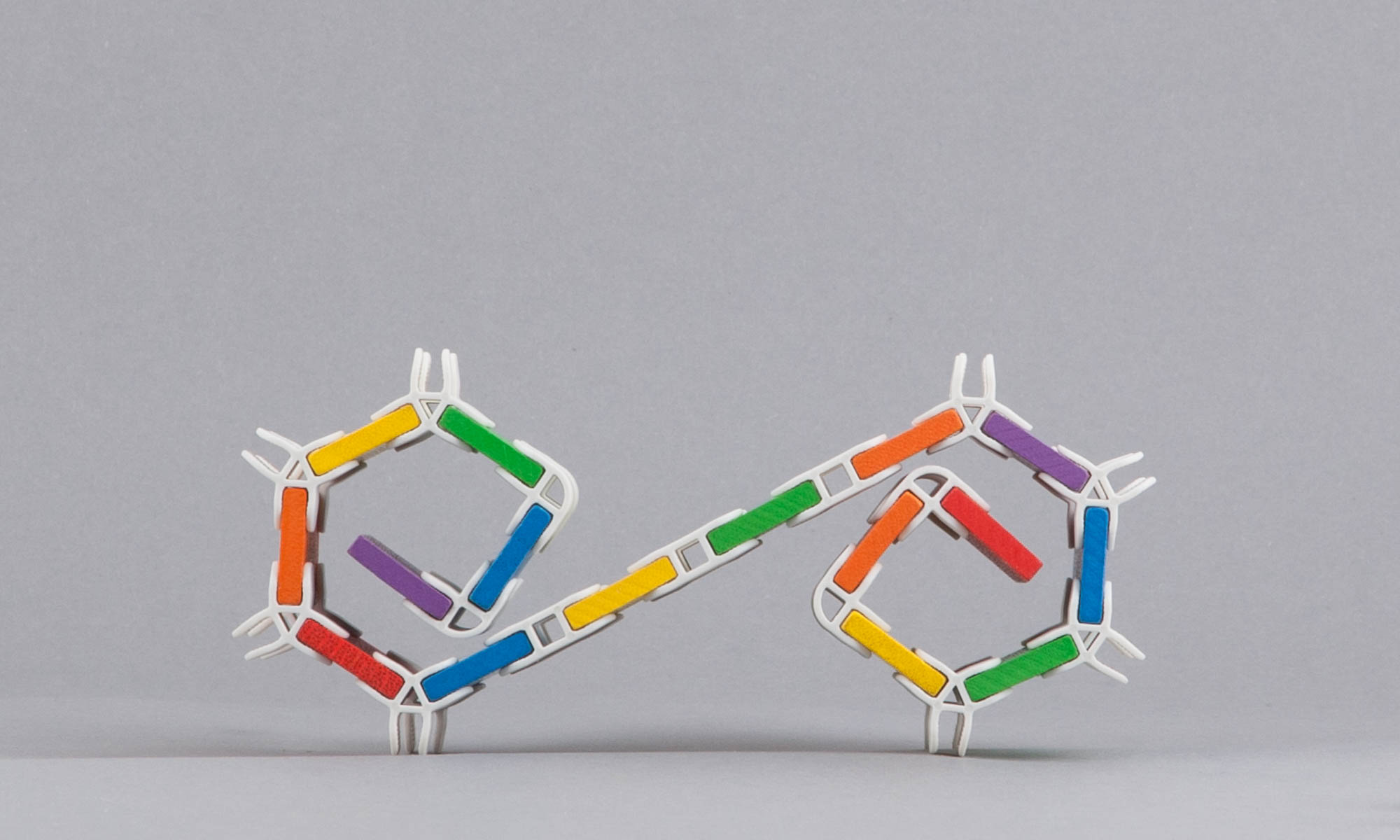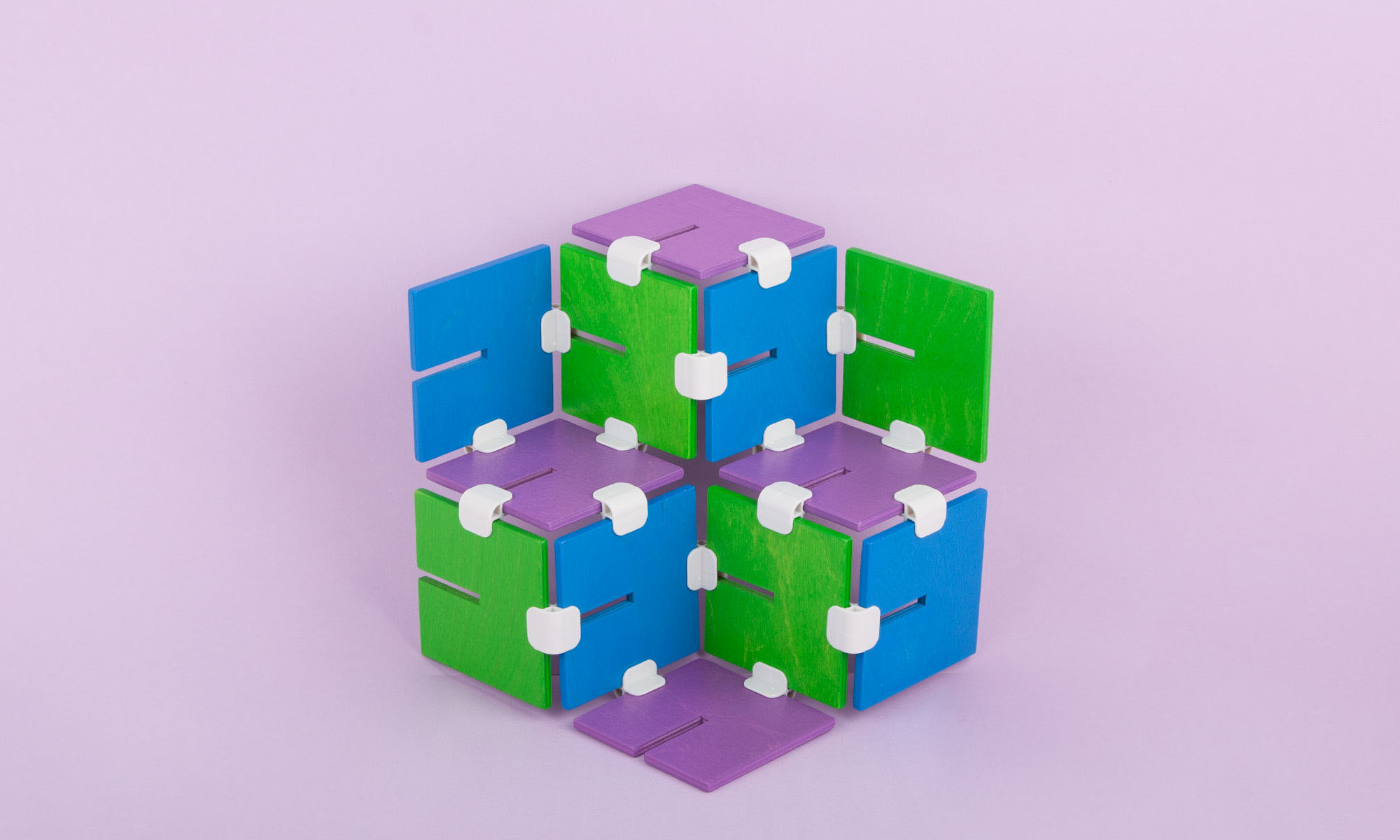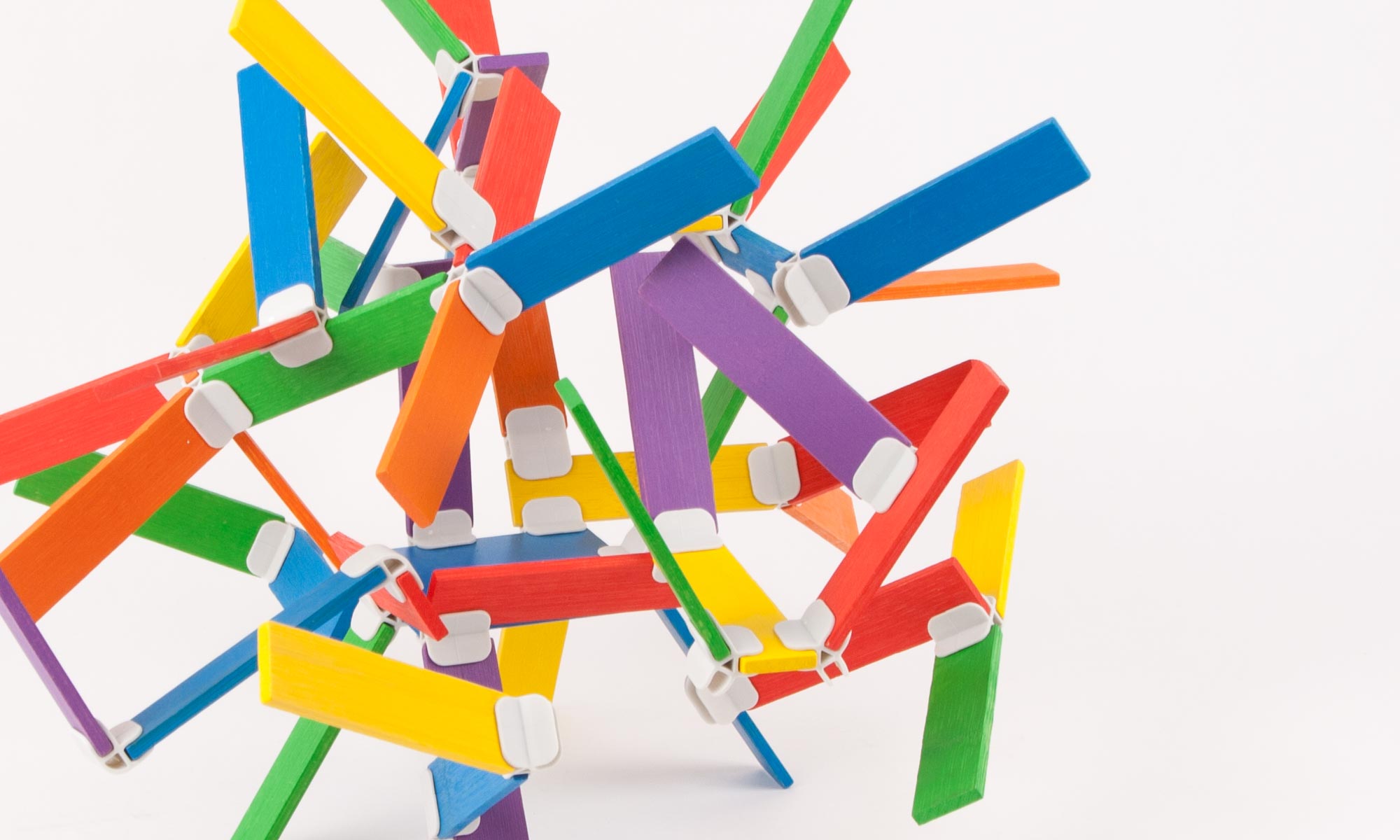 Bau Dir Was Clips
olifu GmbH
2015
The perfect extension for Bambula and Bau Dir Was game concepts of olifu GmbH to broaden the possibilities of constructing with these games. Wether it's flat geometric compositions like mandalas or architectural pieces of art, these five little clips expand the fun in many directions.
>> Design, realization and production supervision.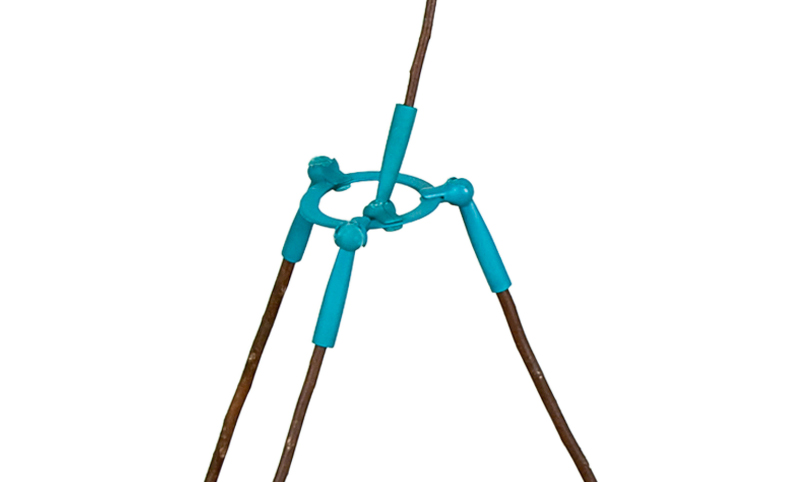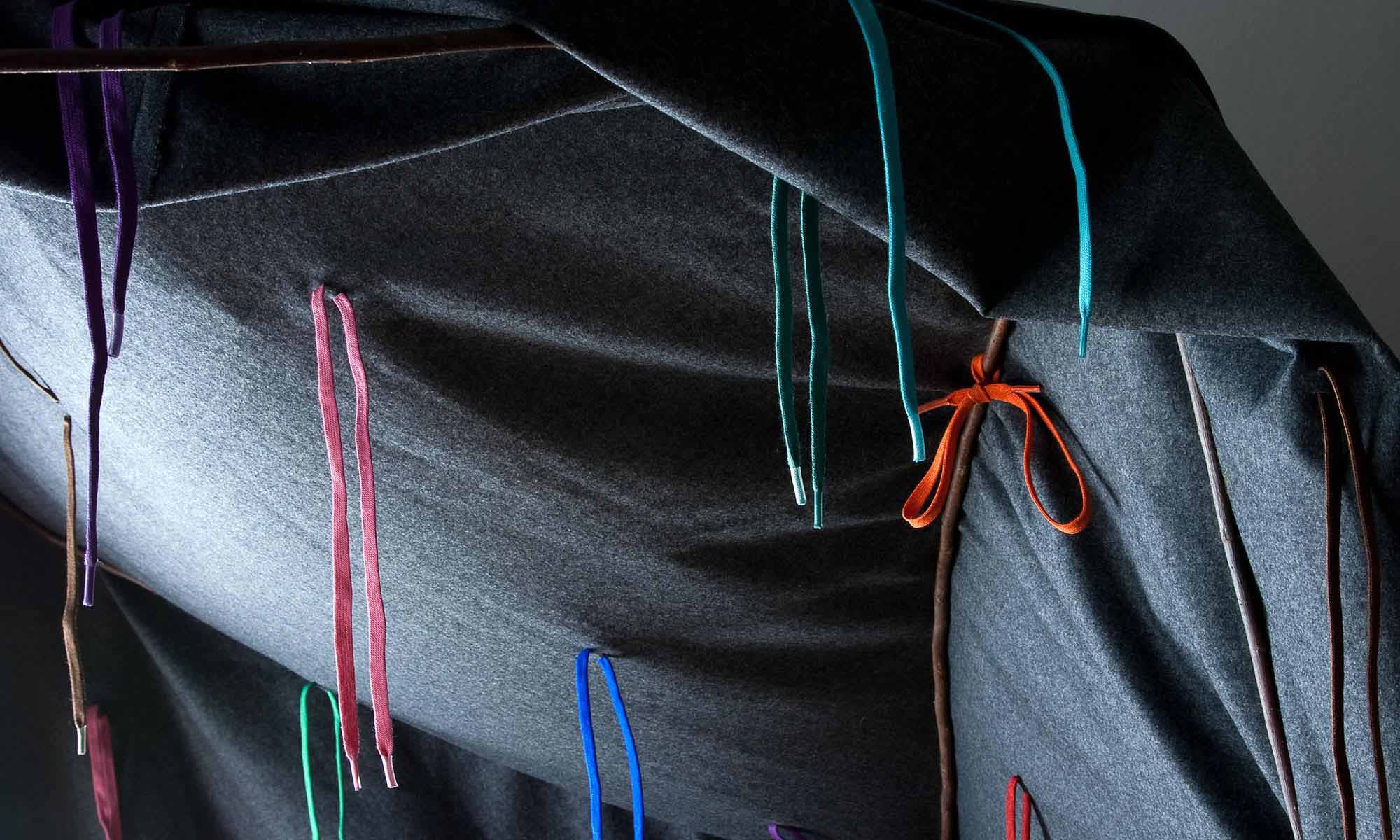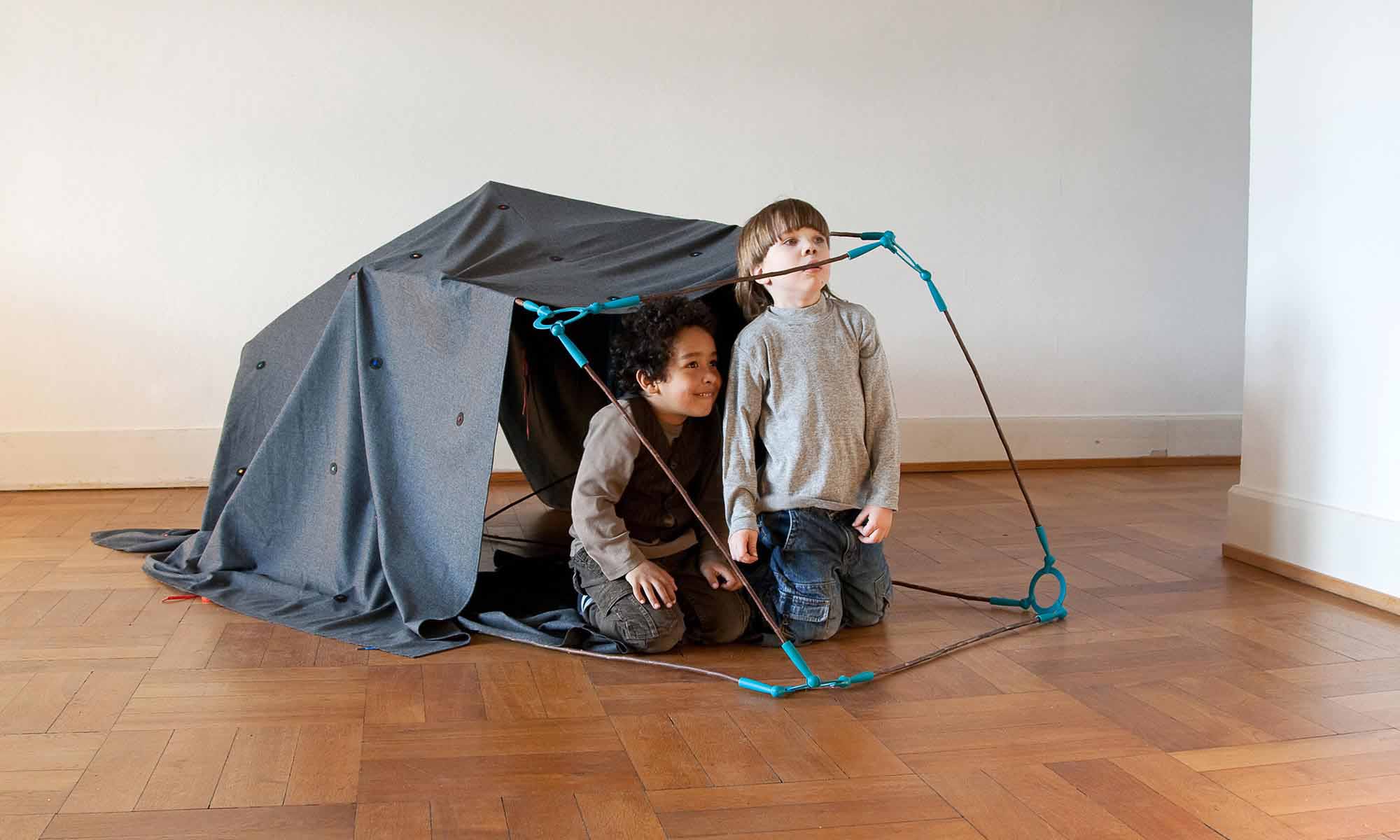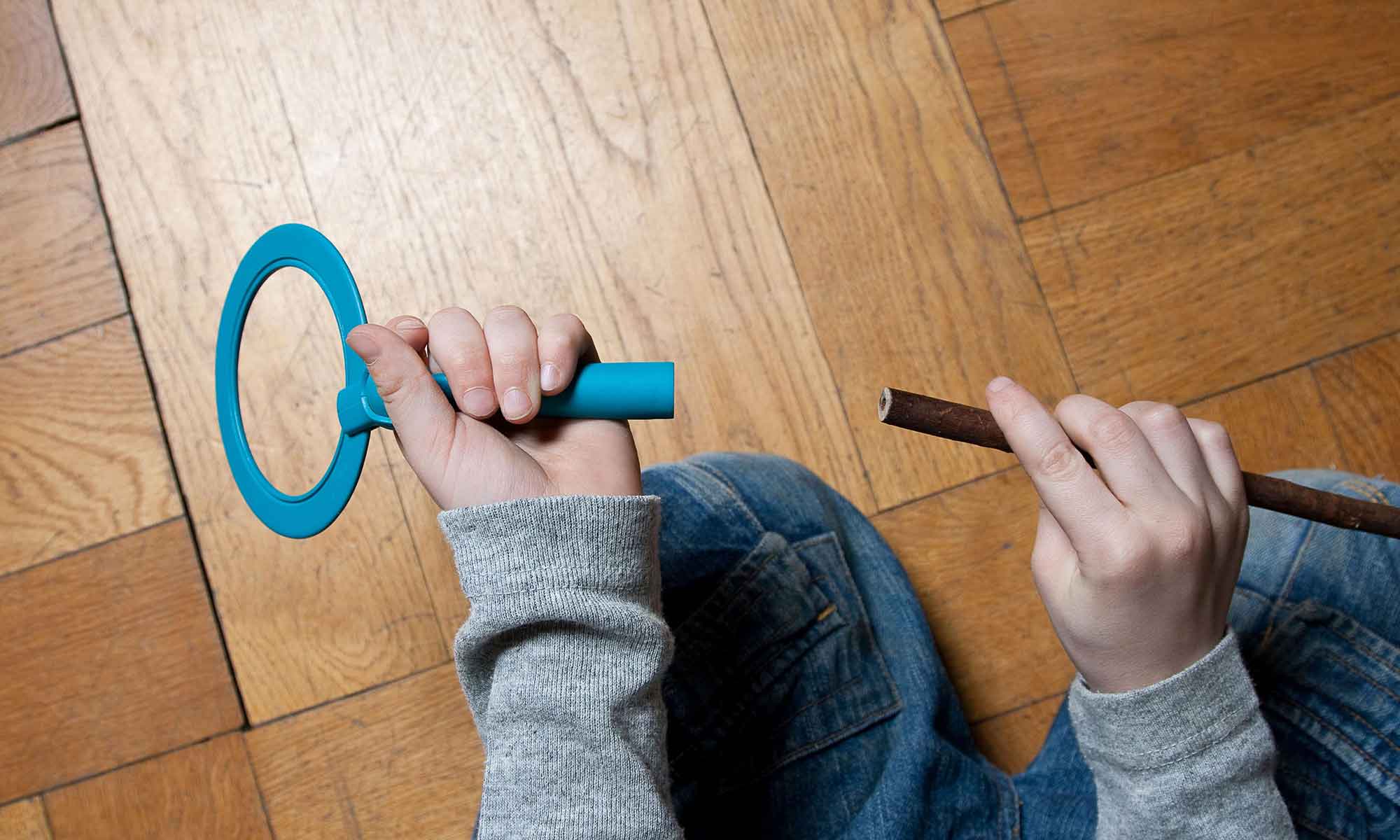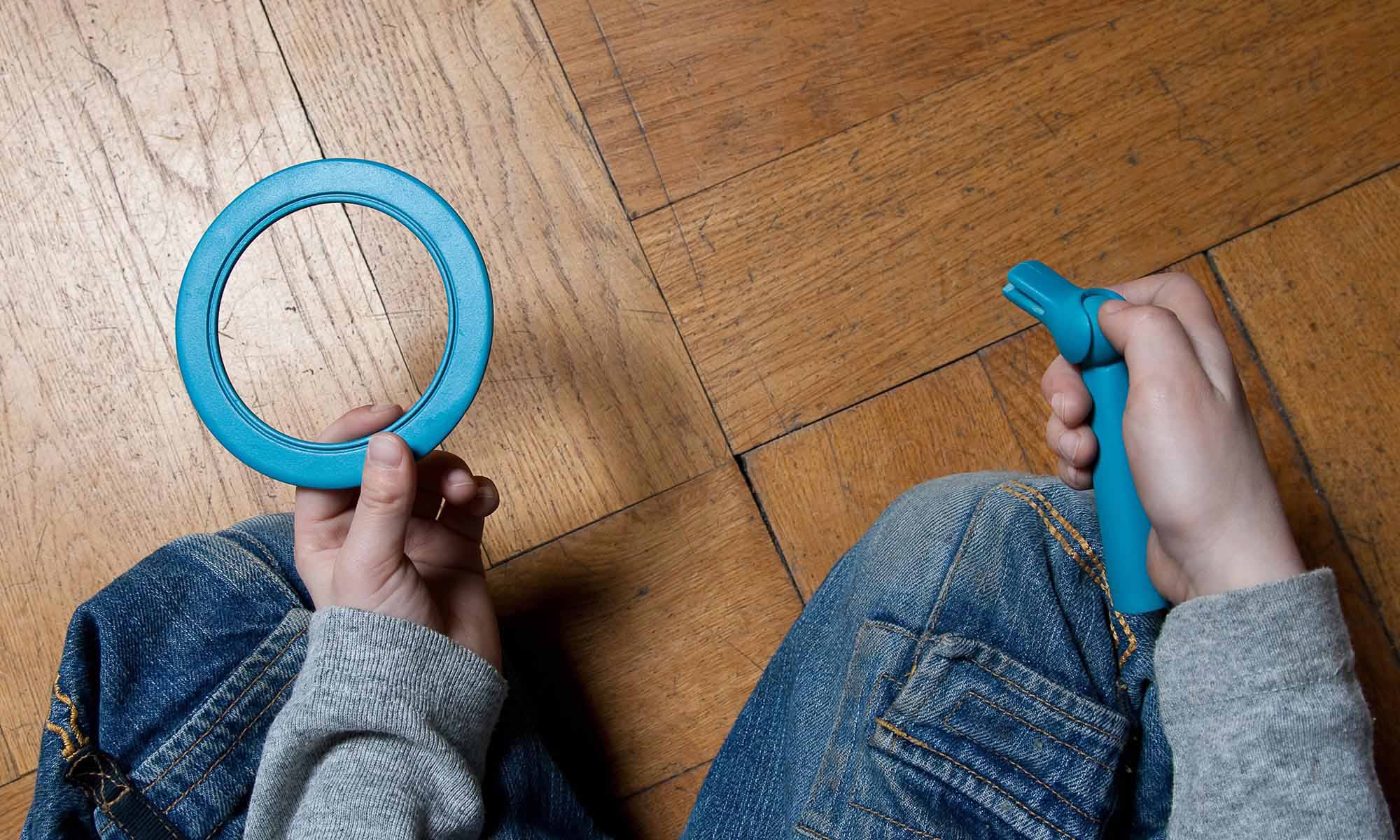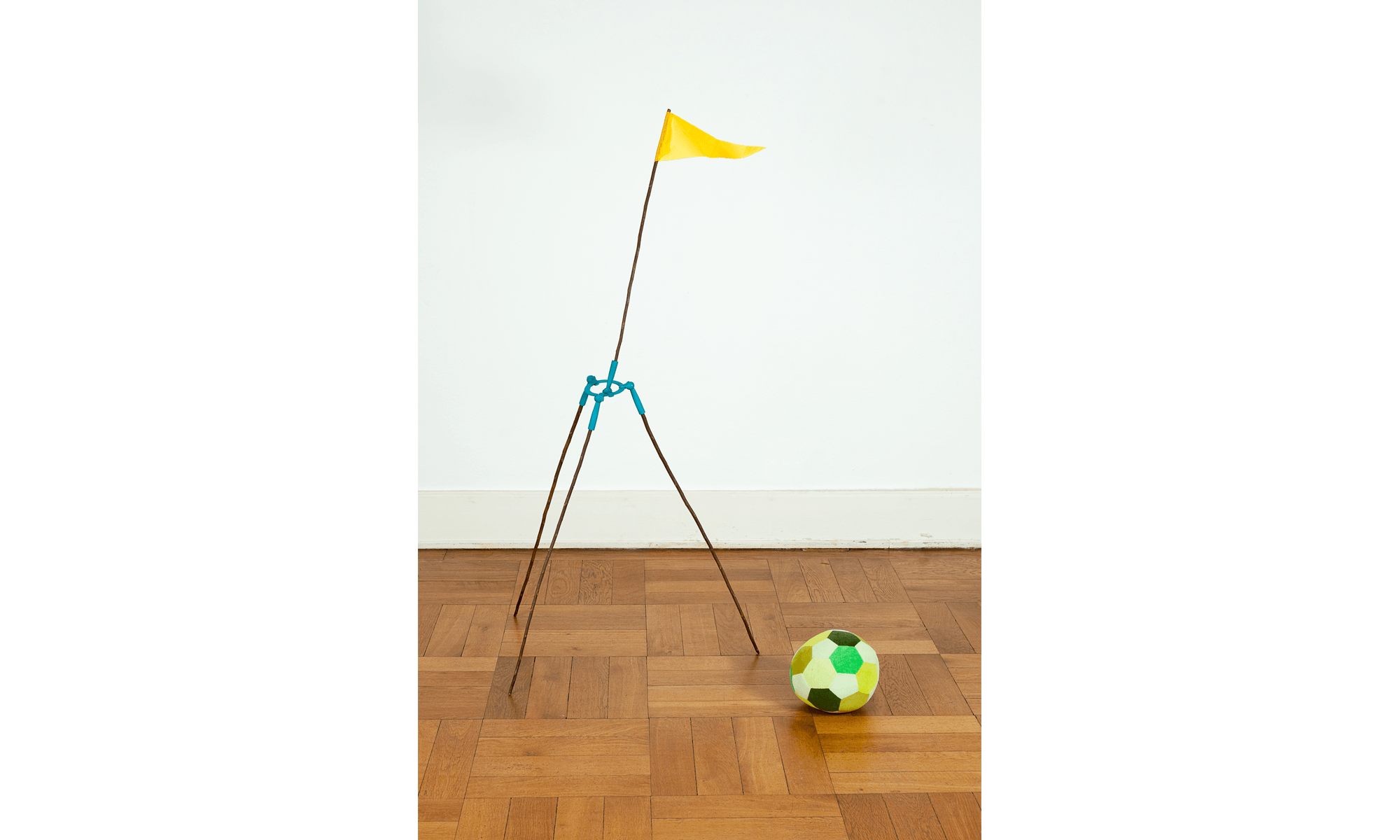 Kadoki
Fort for kids
Diploma project 2010
The initial thought behind Kadoki has been inspired by the idea that children are collecting and gathering their own construction materials. Usually kids go to the woods, collecting sticks and branches, transforming them into a secretive den with the help of fabrics and blankets. This simple click-in-system allows children to connect the different parts easily with one another, discovering the properties of static loading while the attached blanket, decorated with colourful strings, helps to transform the construction into the ultimate cosy den.
>>Design, Development, Prototype construction.